Here are a couple of stories that came across my desk that I think are relevant and interesting to the powersports business community.
---
1 – NGK SPARK PLUGS ANNOUNCES LEADERSHIP TEAM PROMOTIONS – From MPN Magazine
NGK Spark Plugs (U.S.A.) Inc. has announced two promotions with its leadership team.
Franchelle Thomas has been promoted to director of culture, communication and people, filling a recently vacated position. Thomas was previously the general manager of human resources NGK Spark Plugs (U.S.A.) Inc. and will add to her responsibilities human resources strategies for NTK Technologies and NGK Canada. In addition, she will also be responsible for driving the company culture and communications of NGK U.S.A. Thomas has been with NGK Spark Plugs for 17 years holding positions of increasing responsibility.
READ MORE HERE – https://www.motorcyclepowersportsnews.com/ngk-spark-plugs-announces-leadership-team-promotions/
---
2 – AUTOMATIC DISTRIBUTORS SECURES NEW DEAL WITH BOLT MOTORCYCLE HARDWARE
Automatic Distributors has announced a new distribution agreement for 2022 with California-based Bolt Motorcycle Hardware. For nearly 20 years, Bolt has been delivering hardware packs that make repairs and upgrades easier for powersports enthusiasts everywhere. If there is a hardware need for your motorcycle, ATV or UTV, Bolt is the brand that will have it.
"We are excited to partner with Automatic Distributors. We do not solicit direct-to-consumer sales, and we are devoted to supporting Automatic's hard-working reps and their dealers. Our focus is to have healthy dealer margins and to always have every part number in stock, ready to ship. We appreciate Automatic's expertise in servicing dealers and the dealers' expertise in supporting the customer. This three-tier distribution system helps us focus on what we do, making the best motorcycle hardware kits available," said Dave Nichols, owner and founder of Bolt Motorcycle Hardware.
The new partnership will open the door for Automatic's rapidly growing dealer network to offer the entire Bolt Motorcycle Hardware lineup to its customers who are in need of the specialized pieces that keep them riding. From weekend warriors to professional supercross race teams, Bolt products are proven to deliver the ultimate performance for all levels of rider.
"Bolt has been the go-to source for aftermarket motorcycle hardware, and their products enable dealers and customers to take their machines to the next level and have confidence in the performance Bolt will deliver. Their hardware is unbeatable, and having them in our brand network gives our dealers access to the best motorcycle hardware in the industry," said Automatic Distributors President Jeff Graham.
The complete lineup of Bolt Motorcycle Hardware products are available now and ready to ship to Automatic dealers nationwide. For more information on how to become an Automatic dealer, visit www.autodist.com. To learn more about Bolt Motorcycle Hardware, visit www.boltmotorcyclehardware.com.
---
3 – Torque Group added as Diamond Sponsor of Accelerate Conference – From Powersports Business
The 2022 Powersports Business Accelerate Conference took another major step forward this week when Torque Group signed on as a Diamond-level sponsor of the most valuable dealer event of the year. The 2nd annual Accelerate Conference will be held Nov. 14-16 at the Caribe Royale Resort in Orlando.
Torque Group, the familiar F&I products and solutions provider that operates solely within powersports dealerships, offers a host of products and services for dealerships, including TLP Total Loss Protection, Accelerator System, Training, Lifetime Battery Agreement, GAP Protection, F&I Training, ESC Extended Service Contract and Tire and Wheel protection with roadside assistance.
READ MORE HERE – https://powersportsbusiness.com/top-stories/2022/06/14/torque-group-added-as-first-diamond-sponsor-of-accelerate-conference/
---
4 – MIC SYMPOSIUM: THE DEALER MINDSET – From Motorcycle & Powersports News
What comes first: the motorcycle or the rider?
Jared Burt of Hero Hub — and AIMExpo Disruptive Thinking moderator — will lead a dealer panel discussion that focuses on two common mindsets of dealers and growing dealership profit:
The "Bike First" Mindset: Selling Units = Customers
The "Rider First" Mindset: Customers = Selling Units
The "Rider First" mindset focuses on developing a community of integrated riders and making the dealership the cultural heart of riders. It's not just about selling a machine. It's about selling a lifestyle — a lifestyle where riders are excited to get out and ride. And these riders aren't just riding more — they're bringing their friends along for the ride as well. Ultimately, this means more returning customers, more new customers and, ultimately, more profitability.
The June MIC Symposium will bring together a few of these "Rider First" dealers who are intentionally putting their efforts into developing a culture of riding in their dealerships and supporting the riding community, rather than just selling bikes and expecting that purchasers will automatically become riders. The panel will also explore the dangers of adopting a "Bike First" mindset and why simply selling a motorcycle, side-by-side or ATV isn't enough and why this line of thinking can ultimately hurt the powersports industry.
Thursday, June 23, 2022
10 a.m. PT
Free Admission
Register here.
SEE ORIGINAL POST – https://www.motorcyclepowersportsnews.com/mic-symposium-dealer-mindset/
---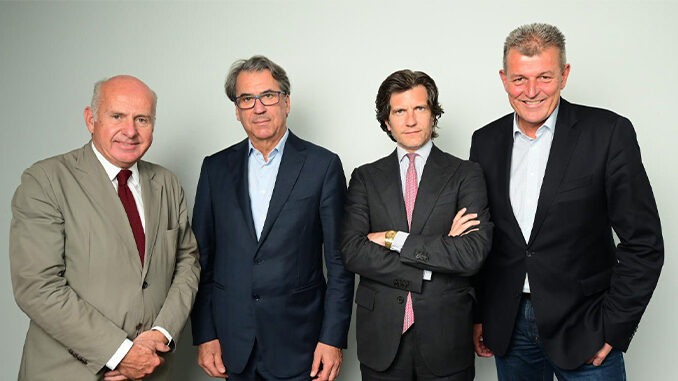 5 – Piaggio Group: Michele Colaninno Appointed President of ACEM, The European Association of Motorcycle Manufacturers – From Piaggio Group
Michele Colaninno, Chief Executive of global strategy, product, marketing and innovation of the Piaggio Group (PIA.MI), founder and Chair of Piaggio Fast Forward, the US company specialising in robotics, has been appointed President of ACEM (Association des Constructeurs Européens de Motocycles), the European motorcycle industry association based in Brussels, to which all the world's motorcycle and scooter groups belong.
"As new ACEM President, I am very grateful to the other motorcycle manufacturers for trusting the Piaggio Group in this prestigious and challenging role that I will carry out with the greatest commitment," commented Michele Colaninno. "I look forward to working with all members of the association promoting our priorities described in Vision 2030+, the ACEM's strategy document to respond to future mobility needs in an increasingly sustainable world. As part of this Vision, the European motorcycle industry will keep working to bring innovative and low carbon vehicles to the market, for commuting, leisure and urban mobility."
"Also, as part of Vision 2030+, we will intensify our dialogue with the EU institutions and we will boost industry cooperation in strategic areas, such as connectivity, safety and electrification," Michele Colaninno added.
In addition to his positions in the Piaggio Group, Michele Colaninno, who was born in 1976, is Chief Executive Officer and Chief Operating Officer of the Immsi Group, an industrial holding active in the financial, real estate and industrial sectors listed on the Milan Stock Exchange (IMS.MI), with revenues of more than 1.7 billion euro.
Michele Colaninno's appointment to the presidency of ACEM coincides with the restructuring of the association, which has also named three Vice-Presidents: Stefan Pierer (CEO of KTM AG), Markus Schramm (Head of BMW Motorrad) and Eric de Seynes (President of Yamaha Motor Europe N.V.).
---
6 – BRP Announces a CA $400 Million Increase of its Revolving Credit Facility and an Incremental US $100 Million Term Loan – From BRP, Inc.
BRP (TSX: DOO, NASDAQ: DOOO) announces today that it increased total available commitments under its revolving credit facility by CA$400 million to reach CA$1.5 billion in total and obtained an incremental US$100 million term loan from certain existing lenders under its term loan credit agreement.
"We are pleased to have been able to complete these transactions that strengthen our liquidity position. Our ability to complete these transactions reflects the strong momentum we have experienced during our fiscal year completed on January 31, our first quarter of the current fiscal year and the solid outlook we have for our business," said Sébastien Martel, Chief Financial Officer at BRP. "With our strengthened balance sheet, we are well positioned to continue creating value for our shareholders through sustained investments in our long-term growth and strategic capital deployment."
The costs of borrowing under the revolving credit agreement remain unchanged. The new term loan tranche bears interest at a rate of Term SOFR (defined as the forward-looking term rate based on SOFR plus a credit spread adjustment) plus 3.0%, with a Term SOFR floor of 0.5%, and matures on June 10, 2024. Pursuant to this financing, the amount outstanding under the Company's Term Facility (including its Term Loan B-1) will be US$1,588.6 billion. The proceeds of the incremental US$100 million term loan will be used for general corporate purposes and to pay fees and expenses related to the financing.
About BRP
We are a global leader in the world of powersports products, propulsion systems and boats built on 80 years of ingenuity and intensive consumer focus. Our portfolio of industry-leading and distinctive products includes Ski-Doo and Lynx snowmobiles, Sea-Doo watercraft and pontoons, Can-Am on and off-road vehicles, Alumacraft and Quintrex boats, Manitou pontoons and Rotax marine propulsion systems as well as Rotax engines for karts and recreational aircraft. We complete our lines of products with a dedicated parts, accessories and apparel portfolio to fully enhance the riding experience. With annual sales of CA$7.6 billion from over 120 countries, our global workforce includes close to 20,000 driven, resourceful people.
Ski-Doo, Lynx, Sea-Doo, Can-Am, Rotax, Alumacraft, Manitou, Quintrex and the BRP logo are trademarks of Bombardier Recreational Products Inc. or its affiliates. All other trademarks are the property of their respective owners.
CAUTION CONCERNING FORWARD-LOOKING STATEMENTS
Certain statements in this press release, including statements relating to the expected use of proceeds of the incremental term loan and its impact on the Company's liquidity position and other statements that are not historical facts, constitute forward-looking statements within the meaning of applicable securities laws. The words "may", "will", "would", "should", "could", "expects", "forecasts", "plans", "intends", "trends", "indications", "anticipates", "believes", "estimates", "outlook", "predicts", "projects", "likely" or "potential" or the negative or other variations of these words or other comparable words or phrases, are intended to identify forward-looking statements.
Forward-looking statements, by their very nature, involve inherent risks and uncertainties and are based on a number of assumptions, both general and specific. The Company cautions that its assumptions may not materialize and that current economic conditions render such assumptions, although believed reasonable at the time they were made, subject to greater uncertainty. Such forward-looking statements are not guarantees of future performance and involve known and unknown risks, uncertainties and other factors, including, without limitation, the risk factors discussed in greater detail under the heading "Risk Factors" of its Annual Information Form dated March 24, 2022.
The forward-looking statements contained in this press release are made as of the date of this press release, and the Company has no intention and undertakes no obligation to update or revise any forward-looking statements to reflect future events, changes in circumstances, or changes in beliefs, unless required by applicable securities regulations. In the event that the Company does update any forward-looking statements contained in this press release, no inference should be made that the Company will make additional updates with respect to that statement, related matters or any other forward-looking statement. The forward-looking statements contained in this press release are expressly qualified by this cautionary statement.
---
7 – Motorcycle seat companies merge – From Powersports Business
As part of an effort to design new and innovative accessories that will enable riders to get more miles on their motorcycles more comfortably, Diamond Custom Seats and Hartco International have merged to become Diamond Motorcycle.
The combined company has opened a research and design center in Crescent City, Florida, and is working on a full line of accessories that will address issues that prevent maximum enjoyment of any motorcycle.
READ MORE HERE – https://powersportsbusiness.com/top-stories/2022/06/15/motorcycle-seat-companies-merge/
---
8 – Sherco USA adds industry veteran to key role – From Powersports Business
San Antonio-based Sherco USA has taken a big step forward this week with news that the company has hired a new national sales director.
Industry veteran Randy Mullinix has joined the company as national sales director. The Idaho native comes to Sherco USA from the KTM Group, where he most recently was the Strategic Dealer Acquisition manager. Over his 10-plus years career there, he had seen promotions from district manager, to regional manager to his most recent role with national implications.
Prior to the KTM Group, he spent four years with Suzuki Motors of North America as a district sales manager. Outside of the OEM portion of his career, he gained valuable experience as the operations manager for Pro Moto Billet – Fastway, who are a team partner of FactoryONE Sherco, the racing arm of Sherco USA.
Mullinix began his powersports career at the dealer level with 15 years as a performance parts manager, sales manager as well as multiple other positions.
He is an avid off-road, motocross and trials enthusiast with a racing past.
---
9 – BRIDGESTONE IMPLEMENTS MAP POLICY ON SELECT MOTORCYCLE TIRES IN THE U.S – From Motorcycle & Powersports News
Bridgestone Americas announced it is implementing a unilateral minimum advertised price (MAP) policy on select motorcycle tread patterns in the U.S., effective July 1, 2022. The MAP policy applies to dealers, distributors, businesses, individuals, resellers, retailers or other parties selling Bridgestone motorcycle products in the U.S. The policy will apply to newer and premier Bridgestone motorcycle tread patterns, including: A41, AT41, AX41, H50, RS10, RS11, S22, T32, X10, X20, X30, X31, X40, E50, M59 and Exedra original equipment tires for Gold Wing. Authorized Bridgestone motorcycle distributors will contact their dealer networks directly to communicate the policy change details. For additional questions regarding the MAP policy, email [email protected].
---
10 – 2022 Dealer of the Year named by Snowmobile Hall of Fame – From Powersports Business
As part of the induction of the International Snowmobile Hall of Fame Class, the organization selects an annual Snowmobile Dealer of the Year. The award in sponsored in part by PSB sibling magazine, Snow Goer.
The winner for the 2022 class is Track Side out of Eagle River, Wisconsin. A snowmobile dealership named Track Side can hardly be known by any other name when considering its geographic location – only a few hundred feet from the Start/Finish line of the famed World Championship Derby Track.
READ MORE HERE – https://powersportsbusiness.com/top-stories/2022/06/16/2022-dealer-of-the-year-named-by-snowmobile-hall-of-fame/
---
11 – VOLTERRA MOTORS ANNOUNCES SPIN OUT FROM UM MOTORCYCLES TO LAUNCH FULLY ELECTRIC POWERSPORTS VEHICLE LINEUP – From Motorcycle & Powersports News
VOLTERRA Motors, a U.S.-based electric powersports manufacturer developing technologically advanced and sustainable transportation alternatives for global markets, has announced its recent spin out from UM Motorcycles and confirmed the upcoming launch-ready vehicle line-up.
Given the severe environmental impact from burning fossil fuels as well as the increasing financial toll of rising gasoline prices, electric vehicles have become increasingly popular in recent years. A study performed in April 2022 by McKinsey & Co. estimates that electric vehicle sales have increased by almost 1000% since 2016 and by 2035, the largest automotive markets will be fully electric. VOLTERRA was founded on a mission to provide energy-saving and cost-efficient motor vehicles on a global scale and to address an unmet need for fully electric, clean and safe recreational and utility vehicles in the powersports market.
VOLTERRA is led by CEO Diego Villegas and Chief Business Officer Jose Villegas. Prior to establishing VOLTERRA, Diego Villegas co-founded UM Motorcycles as well as Phelon and Moore motorcycles, while Jose Villegas co-founded ETTRONE Mobility and brings over 25 years of experience in the U.S. powersports industry to the company. The Villegas family combined brings six decades and three generations of global experience in the automotive industry and more than 25 years of experience specifically within the motorcycle industry.
"We are thrilled to announce this important spinoff with VOLTERRA as our electric-only brand with a laser focus on bringing clean, fun and safe electric vehicles to customers around the world," said Diego Villegas. "There has never been a more important time to accelerate our transition to environmentally friendly alternatives in order to ensure the quality of life for our future generations. In addition to bringing transformative options to the powersports market, we look forward to bringing our technology and products to emerging and developing markets in which vehicles are used as a main source of transportation and to riders exposed to rising gas prices."
The company intends to release additional details regarding its full range of electric powersports vehicles expected at launch, which will include dirt bikes, ATVs and side by sides, as well as finalized timing for the launch of the initial line-up.
READ THE ORIGINAL ARTICLE HERE – https://www.motorcyclepowersportsnews.com/volterra-motors-announces-spin-um-motorcycles/
---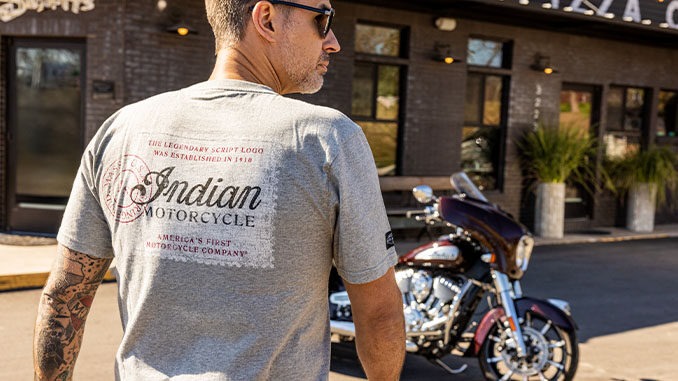 12 – Indian Motorcycle Celebrates History with New Milestones Clothing Collection – From Indian Motorcycle
Indian Motorcycle, America's First Motorcycle Company, today introduced its new 2022 Milestones Collection of casualwear for men and women. The Milestones Collection aims to celebrate the brand's heritage by correlating each piece of apparel to a significantly iconic element from its 121-year history. Featuring premium quality and construction, the line includes nine new arrivals.
"The Milestones Collection is a simple, yet powerful way for us to celebrate the iconic history that Indian Motorcycle has forged over more than a century," said Ross Clifford, Vice President of Parts, Garments, and Accessories at Indian Motorcycle. "The trailblazing spirit of our founders guides us to this day. They were the original First Movers, creating America's first motorcycle company. That's always resonated with our riders, who proudly support our brand by taking bold action in their own lives."
New arrivals within the Milestones Collection include the following items:
1920 Scout Engine Tee
Since its debut in 1920, the Indian Scout has set the standard for American cruisers and carved its place as a truly iconic motorcycle. With its innovative helical gears and lightweight frame, the Charles Franklin 1920 Scout became a favorite of riders seeking a thrill. Today, the Scout remains a popular choice for new and experienced riders alike. The 1920 Scout Engine t-shirt features the iconic 1920's Scout engine on the back of the white pocket tee, with an exclusive "Milestones Collection" label on the sleeve. It's available in the men's classic fit.
MSRP: Men's T-Shirt $39.99
1910 Script Tee and Hat
Introduced in 1910, the Indian Script logo ushered in a new era of success on and off the track for Indian Motorcycle. Within a year of the logo's inception, the Indian Motorcycle racing team swept the podium at Isle of Man – the first of many podium finishes to follow. The grey marl 1910 Script T-Shirt features the original Indian script stamp graphic on the back and is available in the men's classic fit. The hat, featured in black, includes an embroidered Indian Motorcycle script logo.
MSRP: Men's T-Shirt $34.99, Hat $24.99
Big Chief Tee
One year after legendary Isle of Man racer and Indian Motorcycle engineer, Charles Franklin, launched Indian Motorcycle's most enduring line, the Chief, Indian Motorcycle (formerly Hendee Manufacturing Company) introduced the Chief 74. This bike featured a class-leading 74 cubic-inch engine and boasted more power than any other Indian Motorcycle to date, earning it the name "Big Chief." 100 years later, the reborn Indian Chief honors the original machine – one of the most historic and influential motorcycles of all time. Available for both men and women in black, the 1922 Big Chief T-Shirt features a distressed graphic sketch of the original Big Chief motorcycle on the front with and an exclusive "Milestones Collection" label on the sleeve.
MSRP: Men's T-Shirt $34.99, Women's T-Shirt $34.99
IMC Factory Sign Tee and Hat
Founded in Springfield, Massachusetts by world-renowned bicycle racer George Hendee and powered by Oscar Hedstrom's revolutionary 42-degree V-twin engine, Indian Motorcycle built a legacy through technical innovation, racing excellence and unmatched brand loyalty. The IMC Factory Sign T-Shirt features the original Springfield, Massachusetts factory sign and a list of key milestones from the early days of Indian Motorcycle. The Factory Sign Tee is available for both men and women in charcoal grey and in the classic fit. In addition, the hat is available in grey marl and also features the factory sign.
MSRP: Men's T-Shirt $39.99, Women's T-Shirt $39.99, Hat $24.99
841 Bike Tee
Amidst the second world war, the U.S. War Department issued contracts for experimental military motorcycles. Indian Motorcycle developed numerous options, including motorized tricycles and extremely lightweight motorcycles that could be dropped out of airplanes. These offerings earning the company two Army-Navy "E" Awards during the war. The 841 Bike T-Shirt features the shaft-driven Indian Motorcycle developed specifically for desert warfare. This bike was one of three Indian Motorcycle models that answered the American and Allied forces call to action. This white men's tee features the 841 bike American Flag Shield graphic on the back and is available in the men's classic fit.
MSRP: Men's T-Shirt $34.99
The Indian Motorcycle Milestones Collection is available now at IndianMotorcycle.com/Outpost and Indian Motorcycle dealers around the country. For more information, visit or follow along on Facebook, Twitter and Instagram.
ABOUT INDIAN MOTORCYCLE®
Indian Motorcycle is America's First Motorcycle Company®. Founded in 1901, Indian Motorcycle has won the hearts of motorcyclists around the world and earned distinction as one of America's most legendary and iconic brands through unrivalled racing dominance, engineering prowess and countless innovations and industry firsts. Today that heritage and passion is reignited under new brand stewardship. To learn more, please visit www.indianmotorcycle.com.
Share