Head on over to Cycle News to check out the coverage that Scott Lukaitis provided to them from last weekend's Race of Champions by Kawasaki.
RACE OF CHAMPIONS COVERAGE IN THE MAGAZINE BEGINS HERE – https://magazine.cyclenews.com/i/1480848-cycle-news-2022-issue-40-october-4/54?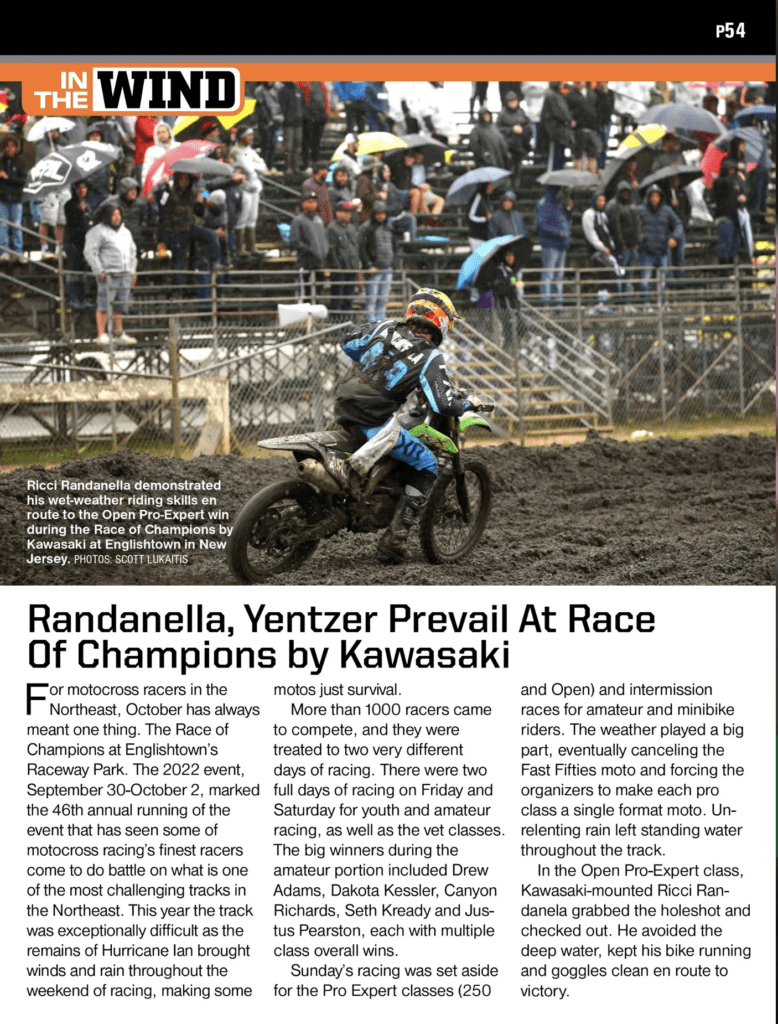 ONLINE COVERAGE – https://www.cyclenews.com/2022/10/article/2022-kawasaki-race-of-champions-results/
If you don't already subscribe to Cycle News, then you should. It's free they provide the quickest coverage of racing from around the world, delivered to your inbox each Monday.
SUBSCRIBE HERE – https://us2.list-manage.com/subscribe?u=6600cc4a23743ed849a5ee3f0&id=50e5a82fa8
Share