Here are a few stories that came across my desk that I think are relevant and interesting to the powersports business community.
---
1 – Honda Announces Diverse Range of Returning Motorcycle Models – From American Honda
January 10, 2023
ALPHARETTA, Georgia
Eight 2023 models included in first announcement of new calendar year
Sport, standard, adventure, dual sport and cruiser categories represented
In its first product announcement of the new calendar year, American Honda confirmed the return of eight motorcycle models across the sport, standard, adventure, dual sport and cruiser categories. Each of the eight returning models is capable of delivering a wide range of riding experiences, and taken as a whole, the group highlights the diversity of Honda's motorcycle offerings.
With a deserved reputation for delivering value-focused but adrenaline-inducing fun, the CBR650R and CBR500R sport bikes are back, as are the CB1000R, CB650R and CB500F naked bikes. Extending the value-conscious theme to riders who enjoy venturing beyond the pavement's end, the CB500X adventure bike and XR650L dual-sport machine are remarkably capable models. Meanwhile, the Fury continues its tradition of head-turning head style with an iconic V-twin sound, for the ultimate cruiser experience.
CB1000R
Known as much for its eye-catching design as its versatility, the CB1000R touts both flair and function. Aggressive on the road and in the parking lot, this naked bike stops traffic on coffee-shop runs, but its powerful engine and nimble handling make it a great choice for the canyons as well.
MSRP: $12,999
Color: Black
Available: February
CBR650R
Few experiences can match ripping through a canyon on a sport bike, and the CBR650R delivers that thrill to a wide spectrum of riders. To achieve the ideal mix of practicality and performance, this model has a high-quality Showa Separate Function Big Piston fork, stylish aesthetics and up-to-date emissions technology. With a finely tuned chassis delivering light, responsive handling, and a high-revving inline four-cylinder engine that offers enjoyable power, the middleweight CBR650R is exciting to ride and a pleasure to own, a gratifying intersection of values for the modern sport bike rider.
MSRP: $9,899
Color: Grand Prix Red
Available: February
CB650R
Honda has a long history of creating iconic middleweight standards, and that continues with the CB650R. Featuring a Showa Separate Function Big Piston fork, excellent emissions performance, stylish aesthetics and comfortable ergonomics, this middleweight model is ideally suited for everything from daily commutes to weekend outings on canyon backroads. A naked bike with looks that match its impressive performance, the CB650R touts ample power and a smooth delivery.
MSRP: $9,399
Color: Matte Gray Metallic
Available: February
CBR500R
The CBR500R has become a staple for riders looking for the excitement of a sportbike in a smaller package. Featuring aggressive CBR styling and a snappy, parallel-twin-cylinder engine, the lightweight CBR500R is a sensible fit for everyone from beginners looking for their first bike to veteran riders seeking a fun ride, as it delivers unmatched fun at an affordable price.
MSRP: $7,299
Colors: Grand Prix Red; Sword Silver Metallic
Available: Summer 2023
CB500F
Honed through decades of iconic Honda CB models, the CB500F has proven itself as an enjoyable and reliable naked bike for veteran and rookie riders alike. Mixing light weight and nimble handling with a smooth power delivery, the CB500F is a capable commuting tool that's also ready for weekend outings or bike nights. Exceptionally versatile, the CB500F is proof that minimalist looks needn't come at a price that breaks the bank.
MSRP: $6,799
Color: Matte Gray Metallic
Available: February
CB500X
Designed and developed to address the disparate requirements of adventure riding while still delivering exceptional value, the CB500X is an exceptional urban commuter that's also ready for off-road excursions and even canyon-riding outings. The essence of a modern mid-displacement adventure machine, the CB500X is both practical and rewarding to ride, and truly adventure-ready.
MSRP: $7,299
Color: Peal Organic Green
Available: February
XR650L
A truly legendary machine—thanks in part to its proud Baja heritage—Honda's tried-and-true XR650L continues to be a hit with dual-sport customers. Highly versatile, the model opens doors to adventure on single-track trails, dirt roads and backroads, while also delivering capable and affordable transportation in the city. It's a combination of characteristics that promises to continue the XR650L's popularity for years to come.
MSRP: $6,999
Color: White
Available: January
FURY
Guaranteed to turn heads with its extreme, chopper-style design, the Fury nonetheless touts characteristics one naturally expects from a Honda—namely, functionality, finish, performance and stellar handling. Riders will appreciate the 1,312cc liquid-cooled V-twin engine that sounds as good as it looks, as well as adjustable front and rear suspension, but what will stop bystanders in their tracks are the hard-tail styling and raked-out front end, which make this cruiser a rolling work of art.
MSRP: $11,499
Color: Pearl Yellow
Available: January
---
2 – PIAGGIO GROUP RETURNS TO AIMEXPO WITH STRONGER, MORE DIVERSE PRODUCT PORTFOLIO – From MIC Events
IRVINE, Calif., January 10, 2023 – Piaggio Group Americas is ready to make a statement with its return to AIMExpo 2023, bringing an array of motorcycles and scooters sure to wow the crowd from across its four iconic brands: Aprilia, Moto Guzzi, Piaggio, and Vespa.
"In addition to offering one of the strongest product lineups Piaggio Group has ever delivered, our Marketing, Sales, and Dealer Development teams will be ready to connect with business and industry partners during AIMExpo," said Marco d'Acunzo, president & CEO, Piaggio Group Americas. "Our industry is evolving fast and we at Piaggio Group are investing into our brands, developing products that excite our customers, and provide new opportunities to our partners to keep growing."
"We are beyond excited to welcome Piaggio Group back to North America's largest motorcycle and powersports tradeshow," said Andre Albert, director of marketing and events at the Motorcycle Industry Council. "Piaggio always has something for every type of rider, whether you enjoy an easy ride around town, an adventurous road trip, or pumping out some serious adrenaline at a track day. Piaggio's brands are always a hit with our attendees and we look forward to kicking off a successful year in powersports with everyone at AIMExpo 2023."

For a complete list of exhibitors and to see the 2023 educational offerings, visit www.AIMExpoUSA.com.
---
3 – Wiseco Support Expanded to Complete Honda HRC Roster for 2023 – From Wiseco
After five incredible seasons building its partnership with Team Honda HRC, Wiseco Performance Products is proud to expand its relationship to include collaboration with Honda's 250SX program in addition to its existing 450SX relationship. This technical partnership focuses on piston development for the 2023 Monster Energy AMA Supercross and Lucas Oil Pro Motocross Championship seasons, which have joined forces to create the 2023 SuperMotocross World Championship.
With over eight decades of performance and racing experience, Wiseco's first-hand knowledge designing, developing, and manufacturing USA-made performance is a powerful complement to Team Honda HRC's elite legacy in Supercross and Motocross racing. Wiseco will continue to work closely with the team on piston and engine package research and development services, now expanded to both the Honda CRF450RWE and CRF250R platforms for 2023.
"Team Honda HRC are very excited and proud to have Wiseco become a 'complete' team sponsor to include the 250 program as well the 450. Together we have had many successful years already on the 450, and we are ready to take that same success to the 250 class, where a high-performance, high-quality piston is extremely important."
Coming off a pair of 2022 championships in AMA Supercross and Pro Motocross, now three-time title earner Jett Lawrence is campaigning the 250SX West Class while his brother, Hunter Lawrence will be campaigning the 250SX East Class, where each will be hunting for number one plates aboard their CRF250R machines. Additionally, proven amateur rider, Chance Hymas, will be campaigning select AMA Supercross 250SX West region rounds before competing in his first AMA Pro Motocross season.
Team Honda HRC's 450SX class efforts are led by Chase Sexton, who has entered his third AMA Supercross season aboard the CRF450RWE and is coming off a season filled with championship-contending performances, as well as riding for the winning Team USA effort in the 2022 Motocross of Nations. Also backed by Wiseco, alongside Sexton, will be 2021 250SX East Region Champion Colt Nichols, making his debut in the premier class aboard his number 45 Honda.
"Wiseco is thrilled to be evolving our relationship with Team Honda HRC entering the 2023 season," explained Wiseco's Director of Marketing, Scott Highland. "It's an honor to combine resources for piston development with one of the most recognizable teams in the global powersports industry. Last season showed great success in mutual development with the CRF450R platform, and we are looking forward to building upon that with the CRF250R platform as well."
The gate drops at the second round of the 2023 Monster Energy AMA Supercross series in Oakland on January 14. Find the complete 2023 Supercross schedule here, and check out Team Honda HRC's official announcement here.
---
4 – Central Powersports Distribution partners with AJP Motorcycles – From Powersports Business
Central Powersports Distribution (CPD) has announced its agreement to become the new U.S. importer and distributor for AJP Motorcycles of Portugal for 2023 and beyond. Previous importer Jeff Schlagel of Moto AJP USA has made an agreement with CPD to continue handling AJP until the end of February 2023, while CPD continues its efforts to permanently transfer their offices to Texas.
AJP has produced motorcycles in Portugal since 1987 when longtime Enduro legend Antonio Pinto designed and built a 125cc 2-stroke enduro bike. Throughout the years, AJP has transformed into durable, reliable and cost-effective 4-stroke trail bikes. AJP now offers a full range of enduro-leisure motorcycles, from the beginner-friendly SPR240 to the adventure-ready PR7 650.
READ ENTIRE POST HERE – https://powersportsbusiness.com/top-stories/2023/01/10/central-powersports-distribution-partners-with-motorcycle-company/
---
5 – Lube-Tech appoints CEO – From Powersports Business
Lube-Tech's leadership transition plan leads to the hire of CEO Chad Baker. The president role was formerly held by Eric Jackson for 19 years.
"We have been so lucky to have Eric's passion for the business, love for people, endless energy and leadership guiding us, and are excited for him to be able to retire and enter the next chapter of his life," said Chris and Marna Bame, Lube-Tech founders. "In June, we began an external search for a replacement that was focused on finding a new leader who embodied our purpose and values and would help take us to the next level. In October, we added Chad Baker to our Lube-Tech family as our CEO."
READ ENTIRE POST HERE – https://powersportsbusiness.com/top-stories/2023/01/10/lube-tech-appoints-ceo/
---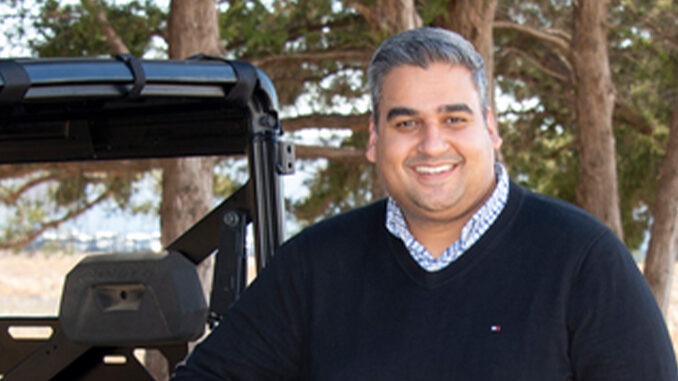 6 – Tucker Powersports Hires Sharma as VP of Sales – From Tucker Powersports
Tucker Powersports today named Prnuv Sharma to the role of VP of Sales. Sharma joins Tucker after twelve years at Abbott Laboratories, following his previous roles with Valvoline Inc. and Classic Automotive Group in his hometown of Cleveland, Ohio.
Sharma was most recently the Marketing Director for Abbott Laboratories' Pedialyte business, the fastest growing brand in the company's nutrition business unit. In his time at Abbott, he held senior roles in Sales Management, Global Strategy, and Brand Management for Abbott's consumer brands, delivering growth in sales and market share in each case. Earlier in his career, Sharma was the General Manager of a Nissan dealership that was part of the Classic Automotive Group, which owns several dealerships in the Cleveland area.
Sharma is an avid automotive and racing enthusiast. He holds an SCCA recreational racing license and enjoys spending time on the weekends driving at Autocross events.
"Moving into powersports connects me to my passion for power, performance and the beauty of a well-designed vehicle," said Sharma.
"I've had a retailer's mentality since early in my career and that's helped me succeed with the global brands that I've been part of," he continued. "I'm anxious to get to know my team at Tucker and spend time with the dealers that drive our success."
"Prnuv's background in sales leadership and employee development in dealerships and in large organizations makes him ideal for Tucker's VP of Sales role," said Tucker President and CEO Marc McAllister. "He understands the importance of brands, has a passion for fast vehicles and will be able to lead our team of dedicated sales reps in their support of our brands and the products we distribute."
Sharma joined Tucker on January 1, 2023 and is preparing his sales team for AIMExpo in February. He will be relocating to the Fort Worth area with his family.
---
7 – Yamaha, KTM Group Head to AIMExpo to Connect with Dealers – From MIC Events
Two more manufacturing powerhouses, Yamaha Motor Corporation, U.S.A., and KTM North America, Inc. will be joining AIMExpo, February 15-17 in Las Vegas, bringing their products and team members to engage with dealers from across the country.
"Dealers are the lifeblood of our industry," said Andre Albert, director of marketing and events at the Motorcycle Industry Council, "And manufacturers know that the best way help businesses grow and thrive is to connect, in-person, with those who represent their products daily to customers."
Yamaha and KTM — along with its Husqvarna, GasGas, and MV Agusta brands — will be exhibiting on AIMExpo's 250,000-plus square-feet of show space.
They will join major manufacturers including:
Kawasaki
Moto Morini
Piaggio Group, with Aprilia, Moto Guzzi, Piaggio, and Vespa
SSR
Suzuki
Triumph
"There is no better opportunity than this for dealers and manufacturers alike to network, learn, and plan for profitability," Albert said. "Major aftermarket brands, distributors, data and financial companies, services, marketing companies, and industry leaders will all be here in one place. Not to mention we'll have AIMExpo's Disruptive Thinking Education series that will offer plenty of actionable ideas that can be put to use immediately."
For a list of exhibitors, go to www.AIMExpoUSA.com.
Register now to attend the biggest and most important powersports trade show in North America:
ABOUT AIMEXPO AND THE MOTORCYCLE INDUSTRY COUNCIL
AIMExpo, the premier powersports trade event, is produced by the Motorcycle Industry Council. MIC exists to preserve, protect, and promote motorcycling through government relations, communications, media relations, statistics and research, aftermarket programs, data communications standards, and involvement in technical and regulatory issues. As a not-for-profit national industry association, the MIC seeks to support motorcyclists by representing manufacturers, distributors, dealers, and retailers of motorcycles, scooters, ATVs, ROVs, motorcycle/ATV/ROV parts, accessories, and related services, and members of allied trades such as insurance, finance and investment companies, media companies, and consultants. The MIC is headquartered in Irvine, Calif., with a government relations office in metropolitan Washington, D.C. First called the MIC in 1970, the organization has been in operation since 1914. Keep up with the industry association on Twitter @followMICand at MIC.org.
---
8 – Ducati reports 2022 as record year – From Powersports Business
Ducati has reported that in 2022 it closed a record of 61,562 motorcycles delivered to enthusiasts around the world. Sales grew by 3.6 percent over 2021 and 28 percent over 2020.
"This sales result is the outcome of the path that sees us investing in continuous improvement and growth," said Claudio Domenicali, CEO of Ducati. "For the second consecutive year, we registered record deliveries, exceeding 60,000 motorcycles for the first time in our history. Ducati is an increasingly global company, ambassador of Made in Italy in the world, and these positive results make us truly proud. In the sporting field, we have won everything we could aspire to, bringing home the Triple Crown in both MotoGP and WorldSBK. An unprecedented achievement that has written a historic page in motorcycling and will remain forever engraved in the hearts of all Ducatisti. The year 2023 will see the debut in the MotoE championship of the first electric Ducati ever produced. I would like to extend my heartfelt thanks to the women and men who work at Ducati in Borgo Panigale and in subsidiaries around the world, because without their dedication and commitment all the successes achieved by the company would not have been possible."
READ THE ENTIRE POST HERE – https://powersportsbusiness.com/top-stories/2023/01/12/ducati-reports-2022-as-record-year/
---
Share