News and stories from the world of the Powersports business.
---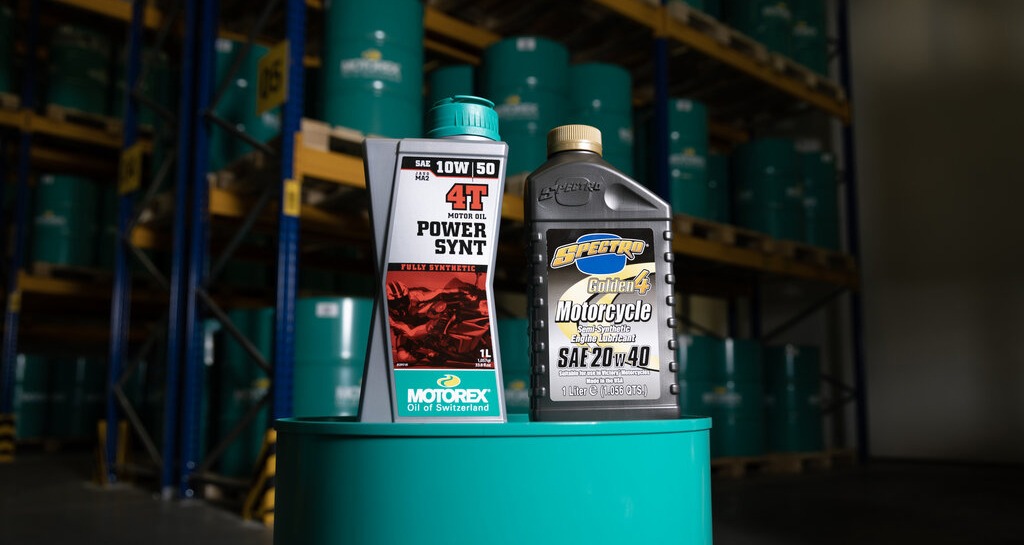 Motorex USA buys American oil company
MOTOREX USA INC, the US-affiliate of Swiss-based MOTOREX GROUP, has agreed with Intercontinental Lubricants Corporation from Brookfield CT to acquire the SPECTRO PERFORMANCE OILS business. The deal includes all national and international activities as well as the production site in Brookfield CT and will be effective by February 20, 2023.
ALEX JOSEFSON, PRESIDENT OF SPECTRO IS ENTHUSIASTIC ABOUT THE PROJECT
"We've long had a great relationship with MOTOREX, so when this deal was first discussed it felt like a natural next step for our business. MOTOREX has a great respect, appreciation, and understanding of the SPECTRO brand and its goals for the future. With their planned investments and upgrades to our manufacturing facility in Brookfield, and with the support of their impressive R&D laboratory in Langenthal, the future is bright for SPECTRO and MOTOREX, both in the US, and worldwide."
EDI FISCHER, CEO OF THE MOTOREX GROUP
"This is a carefully considered and important step for our long-term oriented family-owned company. We are proud to strengthen the group's portfolio with a traditional and well-established US brand. SPECTRO and MOTOREX are both strong and complementary brands within the Powersport market."
"Moreover, the company hub in Brookfield will also support our business activities in other sectors such as industrial fluids or biodegradable hydraulic oil. This will also allow us to produce more goods made in the US, ensure closer support to our distributors, and improve supply and customer service."
For more information, do not hesitate to contact [email protected] 
---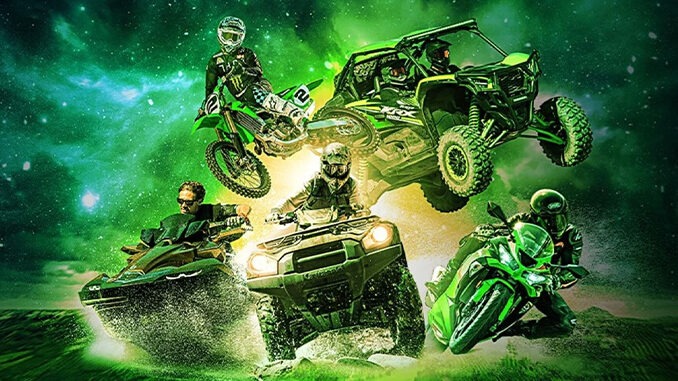 Kawasaki to Expand Sales Force with New Districts
Kawasaki Motors Corp., U.S.A. has announced it will expand its District Manager sales force with openings across the country. Kawasaki has open positions in major U.S. markets and is now accepting applications.
Following the tremendous success the powersports industry has seen over the past few years, Kawasaki plans to maintain steady growth through expanding its sales force to provide a higher level of engagement and increased contact frequency with its dealer network.
"The powersports industry continues to grow and we are growing our team along with it." said Senior Director of U.S. Sales, Anthony Kestler. "Kawasaki has the industry's best dealer network and we are adding new team members that have enthusiasm and passion for powersports as we expand our sales force and model line-up of Motorcycles, ATVs, Side x Sides and Personal Watercraft in 2023 and beyond."
Open positions are available to view now. Please visit the Corporate Careers link on Kawasaki.com for additional information.
About Kawasaki
Kawasaki started full-scale production of motorcycles over a half century ago. The first Kawasaki motorcycle engine was designed based on technical know-how garnered from the development and production of aircraft engines, and Kawasaki's entry into the motorcycle industry was driven by the company's constant effort to develop new technologies. Numerous new Kawasaki models introduced over the years have helped shape the market, and in the process have created enduring legends based on their unique engineering, power, design and riding pleasure. In the future, Kawasaki Motors, Ltd. is committed to maintaining and furthering these strengths which will surely give birth to new legends.
Kawasaki Motors Corp., U.S.A. markets and distributes Kawasaki motorcycles, ATVs, side x sides, and JET SKI® watercraft through a network of approximately 1,100 independent retailers, with close to an additional 7,700 retailers specializing in general purpose engines. Kawasaki and its affiliates employ nearly 3,100 people in the United States, with approximately 260 of them located at Kawasaki's Foothill Ranch, California headquarters.
Kawasaki's tagline, "Let the good times roll.®", is recognized worldwide. The Kawasaki brand is synonymous with powerful, stylish and category-leading vehicles. Information about Kawasaki's complete line of powersports products and Kawasaki affiliates can be found on the Internet at www.kawasaki.com.

---
Alex Acket Promoted to Role of Chief Operating Officer of Zero Motorcycles
Zero Motorcycles, the global leader in electric motorcycles and powertrains, has filled the role of Chief Operating Officer with automotive veteran, Alex Acket. A graduate of the University of Chicago Booth School of Business, Acket has been pivotal in several key areas for the company over the past year.
Acket has brokered several key supplier relationships that enabled Zero to successfully navigate an increasingly complex global supply chain. He developed systems for manufacturing, processing, and quality that will scale production past plans of record. These combined efforts have made Zero Motorcycles an even more compelling investment in the growing field of electric vehicles.
"In conjunction with our recent raise of $167MM USD and in light of our recent partnership announcements, Zero is promoting Alex Acket to the role of COO and reconfiguring our business for greater efficiency and profitability," said Sam Paschel, Zero Motorcycles CEO.
Acket brings over two decades of automotive experience in purchasing, growth, and strategy, including several electric vehicle manufacturers. He is an avid and lifelong powersports enthusiast who embodies Zero's core values of obsessing about the rider. It's with that mindset that Alex approaches problem-solving in that everything the company does should be designed to positively impact the end user.
"There are only a handful of companies that have had the opportunity to impact the history of human mobility in the way that Zero currently can," said Alex Acket, Zero Motorcycles COO. "And I'm thrilled to be able to align my expertise with my passions at such an exciting moment for Zero Motorcycles and transportation in general."
Acket will be primarily based at the company's global headquarters in Scotts Valley, California and when he is not working, he enjoys cooking and spending time with his wife and three children.
---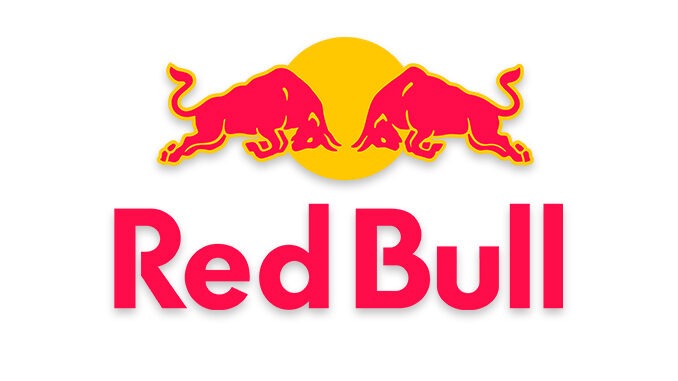 Western Power Sports Teams with Red Bull to Distribute Energy Drink via Thousands of Dealers Nationwide
Western Power Sports (WPS), a nationwide distributor of powersports industry brands and products, today announced a multi-year, open-ended partnership with Red Bull® Energy Drink to distribute Red Bull products through the WPS dealer network made up of thousands of dealers nationwide.
Red Bull will provide participating WPS dealers with small format coolers to merchandise and sell Red Bull Energy Drink's signature 8.4 fl oz drink which contains 80 mg of caffeine, about the same amount as in a home-brewed cup of coffee.
"We're proud to partner with Red Bull, the company that created the energy drink category and a unique marketing concept, and shares our passion for powersports," said Ronnie Wehr, senior vice president of sales, Western Power Sports. "We're excited to give dealers another revenue-generating opportunity while providing Red Bull with additional market exposure."
About Western Power Sports
Based in Boise, Idaho, Western Power Sports (WPS) was incorporated in 1960 and distributes over 150,000 products that include offroad and street motorcycle, ATV, snowmobile, and watercraft parts and accessories to thousands of dealers nationwide. WPS joined Arrowhead Engineered Products in January 2022. WPS is currently the fastest growing nationwide delivery system of powersports industry products and delivers these products through its regional warehouse network, with locations in Idaho, California, Georgia, Pennsylvania, Indiana, and Texas. WPS strives to bring powersports dealers the best in service, product, and delivery—a formula that's proven very successful over the last 62 years.
About Arrowhead Engineered Products
Based in Blaine, MN, Arrowhead Engineered Products is a leading global engineer and omnichannel distributor of non-discretionary, proprietary branded, aftermarket replacement parts. The Company leverages data and digital capabilities to provide mission-critical parts for outdoor power equipment, powersports, golf cars, specialty vehicles, agriculture, and other diverse markets. With distribution and sourcing locations in North America, Europe and Asia, Arrowhead Engineered Products employees service over 100,000 customers globally. Visit www.arrowheadepinc.com for more information.
About Red Bull
Red Bull® Energy Drink is available in over 172 countries worldwide and more than 9.8 billion cans of Red Bull were consumed last year, more than 3 billion of those in the U.S. alone. Red Bull Energy Drink's signature 8.4 fl oz contains 80 mg of caffeine, about the same amount as in a home-brewed cup of coffee. For more information, visit energydrink-us.redbull.com.
Share