---
Polaris Declares Regular Cash Dividend
Polaris Inc. (NYSE: PII) announced today that its Board of Directors approved a two percent increase in the regular quarterly cash dividend, raising the payout to $0.65 per share. This increase represents the 28th consecutive year of Polaris increasing its dividend effective with the 2023 first quarter dividend. The first quarter dividend will be payable on March 15, 2023 to shareholders of record at the close of business on March 1, 2023.
"Our team once again proved their agility, driving profitable growth and positive cash generation to conclude a year that brought many economic headwinds," said Mike Speetzen, Polaris CEO. "Entering 2023, we are in a strong financial position to deliver results aligned with our 5-year targets. As a result, we are raising our annual dividend for the 28th consecutive year, building on our legacy as a dividend aristocrat and underscoring our commitment to our shareholders."
About Polaris
As the global leader in powersports, Polaris Inc. (NYSE: PII) pioneers product breakthroughs and enriching experiences and services that have invited people to discover the joy of being outdoors since our founding in 1954. Polaris' high-quality product line-up includes the Polaris RANGER®, RZR® and Polaris GENERAL™ side-by-side off-road vehicles; Sportsman® all-terrain off-road vehicles; military and commercial off-road vehicles; snowmobiles; Indian Motorcycle® mid-size and heavyweight motorcycles; Slingshot® moto-roadsters; Aixam quadricycles; Goupil electric vehicles; and pontoon and deck boats, including industry-leading Bennington pontoons. Polaris enhances the riding experience with a robust portfolio of parts, garments, and accessories. Proudly headquartered in Minnesota, Polaris serves more than 100 countries across the globe. www.polaris.com
---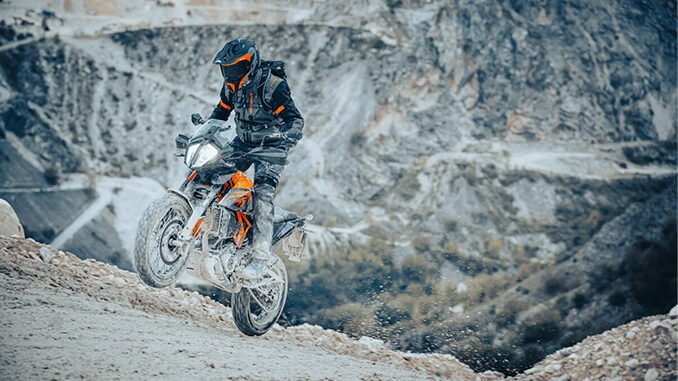 Take the Rougher Road with the Revised 2023 KTM 390 Adventure
The full KTM ADVENTURE family has all the performance, capability and segment-leading features a rider will ever need. Sometimes, however, riders just want the most effective way to get from 'A to B' on an inviting, confidence-inspiring platform. Naturally, as a true adventure machine, it must also never stop tempting them to explore alternative paths. This is where the sheer usability, superb power and incredibly light handling of the 2023 KTM 390 ADVENTURE comes to the forefront.
This compact and highly advanced package is one of the most versatile in the KTM range. The 2023 KTM 390 ADVENTURE is not only about epic outings but also the 'every day' ride. Want that serviceable and dependable machine for the commute but also something that can handle a lively offroad blast? No problem. Desire a bike that can still put out the torque and motor performance for a longer weekend ride-out with friends? Easy. Need a modern, developed, race-derived all-rounder to discover the delights of a trail for the first time? Look no further.
For 2023, KTM has not only splashed the KTM 390 ADVENTURE with a sharp, fresh look but has also beefed-up its offroad capability even more. The bike now has tough yet light spoked wheels (19" front and 17" rear) with black anodized aluminum rims so unplanned meetings with roots and stones out on the trail will not bring the journey to a swift halt. The 2023 KTM 390 ADVENTURE undoubtedly warrants this upgrade considering the offroad-capability engineered into the motorcycle, and it emphasizes that 'adventure' really can be part of the daily routine.
At the heart of the machine is the impressively compact 4-stroke 373 cc single-cylinder engine using twin overhead camshafts, four values, a balancer shaft, PASC slipper clutch and electronic FI for smooth and uninterrupted momentum. Two catalytic converters ensure the system breathes within emission targets while the fuel tank (sized for a 3.8-gal / 14.5-liter fill) vapor design also boosts the eco-friendliness.
The 2023 KTM 390 ADVENTURE may have smaller dimensions and specs compared to some of its big brothers, but it does not lack features essential to adventuring. Ride-by-wire, Motorcycle Traction Control, Cornering ABS, OFFROAD mode (more rear wheel slip) and linked OFFROAD ABS (disengaged on the rear, reduced on the front) are feathered by the 46 mm throttle body and the slipper clutch while being administered through the 5" color TFT-display and intuitive handlebar switchgear.
Light weight and unbeatable agility is partly supplied by a chassis that takes its design cues from KTM's work at the sharp end of rally competition. The KTM 390 ADVENTURE's 2023 color also comes from this racing background. The steel trellis design and subframe construction achieves a satisfying blend of both feel, flex and long-term comfort; even the exhaust system is optimized for prime centralization. WP Suspension APEX hardware is adjustable for compression, rebound and preload and achieves that rare chemistry of tactile grip with the road and confidence-inspiring efficiency for the dirt.
Add bodywork that has been angled to protect zones of the bike and position the rider into full-control stance, a two-tier seat (that can be easily removed to reveal storage space and even swapped out for other models in the KTM PowerParts collection), LED lights, a windshield with two positions and wide 'all-day' footpegs, Brembo BYBRE brakes (320 front and 230 mm rear discs with four-piston calipers on the front) and the 2023 KTM 390 ADVENTURE is complete. Live adventurously.
2023 KTM 390 ADVENTURE highlights
New tougher aluminum spoked wheels for enhanced offroad potential and all-round topline performance ensured by the CONTINENTAL TKC70 tires
Brand new 2023 color and graphics scheme for fresh, vibrant READY TO RACE look
Dependable 373 cc 4-stroke single-cylinder engine pumping big power out of a compact build
Lightweight and reassuring steel trellis chassis with adjustable WP APEX 43 mm forks and shock
Bosch electronics helping to inform the latest generation of Motorcycle Traction Control and Cornering ABS systems
379 lbs (172kg) fully fueled, 3.8-gal (14.5-liter) tank
Wide selection of KTM PowerParts including accessories, aftermarket components, aesthetic touches, riding gear and more
Look for the 2023 KTM 390 ADVENTURE beginning this March at your authorized KTM dealership.
---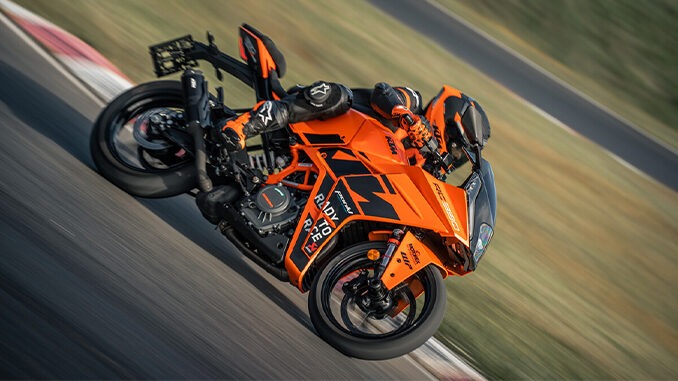 2023 KTM Street Range Flashes with a Fresh Selection of New Colorways
KTM introduces new graphics and color updates across selected KTM 200 DUKE, KTM 390 DUKE and KTM RC 390 models to fill out the 2023 KTM STREET range, giving riders a chance to find a machine that matches their true READY TO RACE colors and spirit.
KTM roars into the new year with a fast-as-ever range of DUKE motorcycles, covering the full spectrum of road-going machines catering to all riders and riding types. At the starting point, KTM brings the small but mighty KTM 200 DUKE and KTM 390 DUKE Naked machines out to play. These lightweight, yet heavy-hitting, models include some new livery to set off their aggressive styling as they slide their way into the 2023 lineup, with the reintroduced KTM 790 DUKE, the bold KTM 890 DUKE R, and the range of BEASTS, namely the KTM 1290 SUPER DUKE R EVO and the street-eating KTM 1290 SUPER DUKE GT—all introduced in November of 2022.
These incredible Naked machines are flanked by the impressive new generation Supersport weapon, the KTM RC 390, returning for 2023 in two eye-catching guises, one in the new GP orange and the other in the beloved, carry-over orange and blue, with hues taking their inspiration from the vibrant Grand Prix teams.
KTM 200 DUKE
Thanks to its ultralight and playful single-cylinder 199.5 cc engine and 31.6-in (805-mm) low seat height, and the ever-present BEAST-inspired DNA, the KTM 200 DUKE delivers nothing less than an exhilarating ride in an approachable package. The aggressive styling of the 2023 KTM 200 DUKE is enhanced by a new gray and orange colorway featuring a black subframe and orange tailpiece. The beloved orange and black model, of course, will return for 2023 as well. Both models stand out with striking orange wheels.
KTM 390 DUKE
The KTM 390 DUKE dominates the middle-weight segment with a punchy, fun-loving 373.2 cc DOHC engine, sporty WP APEX front and rear suspension and a full READY TO RACE compliment of technology including a PASC slipper clutch, BYBRE brakes, BOSCH ABS with standard Supermoto ABS and TFT display. The corner rocket receives two new colorway updates, with a vibrant orange and blue/gray option, and a stealthy black and gray adding a darker, more sinister shadow to the streets.
KTM RC 390
There is no question that the latest generation of the KTM RC 390 takes READY TO RACE to heart with a full chromoly frame, bolt-on subframe, GP-derived ergonomics and electronic features not seen on many mid-sized Supersort models. Taking it to the top of the class and the podium, the compact yet powerful engine, adjustable WP APEX suspension and electronic wizardry including lean-angle sensitive (3D) Motorcycle Traction Control and BOSCH ABS with SUPERMOTO ABS deliver real-word racing credentials along with everyday ridability. This track-loving, commuting-ready model receives the KTM Orange treatment with the introduction of the GP Orange colorway, the eye-catching stablemate to the returning blue and orange machine.
2023 KTM 200 DUKE, KTM 390 DUKE and KTM RC 390 models will begin shipping March 2023. For more news about the 2023 KTM model range, visit KTM.COM or your nearest authorized KTM dealer.
---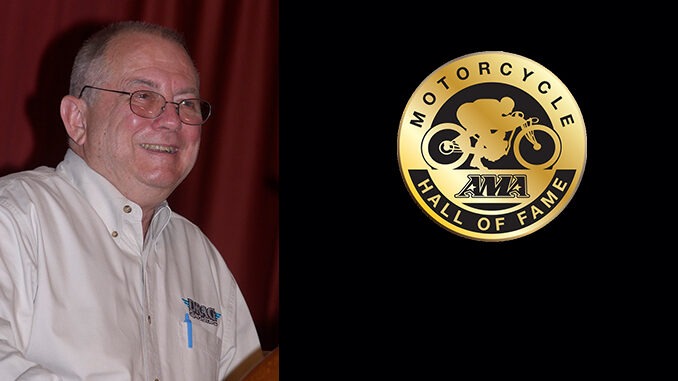 Rest in Peace – Fred Fox
AMA Motorcycle Hall of Famer Fred Fox Passes
From the American Motorcyclist Association
AMA Motorcycle Hall of Famer Fred Fox, who turned Parts Unlimited into a worldwide force in motorcycle parts distribution, passed away Feb. 5 at the age of 86. The AMA and AMA Motorcycle Hall of Fame offer its condolences to his friends and family.
AMA Motorcycle Hall of Famer Fred FoxFox was born July 21, 1936, and went on to get his engineering degree to help his parents, who were in the business of manufacturing truck bodies.
Eventually, Fox started Surplus Unlimited — which became Parts Unlimited — to buy parts from snowmobile companies that were failing and supplying snowmobile dealers. This developed into the company making its own parts and working with motorcycles.
Fox elevated motorcycling and racing nationally by creating a distribution system that got parts to dealers quickly. Helping to fuel the growth of sports such as AMA Supercross and motocross, Fox sponsored motorcycle racing series as well as amateur and professional riders.
By 2011, Fox's umbrella company, LeMans Corporation, was the largest aftermarket motorcycle, snowmobile, all-terrain vehicle, and personal watercraft accessory distributor in the world, employing around 1,500 workers worldwide.
Fox was inducted into the AMA Motorcycle Hall of Fame in 2011.
---
Kawasaki SVP Retires Following 34-year Career
Kawasaki Motors Corp., U.S.A., Senior Vice President of Sales & Operations, Bill Jenkins, announces his intentions to retire on March 31, 2023, after a distinguished 34-year career.
Born and raised in New Jersey, Bill started his career with Kawasaki in 1988 as a District Manager in the Metro New York and New Jersey market, where he resided for 13 years. During that time, he achieved the prestigious Kawasaki President's Counsel award nine times and was named District Manager of the Year on two occasions.
In 1995, Bill was promoted to the Eastern Region Sales Director, eventually transitioning to National Sales Director for the US market. In 2010, he relocated to Kawasaki's headquarters in Southern California and accepted the role of Vice President of Sales.
"Kawasaki is a wonderful company to work for. I had amazing team members and industry's finest dealer base. The powersports industry provided me the motivation to do the very best I could for the last 34 years and for that I'm very thankful," said Bill Jenkins. "Kawasaki has an industry-leading team in place to continue our strong growth and the future is extremely bright. I look forward to watching the company and our dealers prosper for years to come."
Helping lead the brand back from recession, Bill was promoted to SVP Sales & Operations in 2012, a position he held through his retirement 2023. As a avid rider and enthusiast, Bill also served as Co-Chair on the board for the Motorcycle Industry Council.
"We are very fortunate to have someone as dedicated to Kawasaki as Bill has been for 34 years," said Kawasaki Motors Corp., U.S.A., President, Eigo Konya. "Bill's tremendous positive attitude has provided strength for us in both good times and challenging times, and all of us at Kawasaki are extremely thankful for his positive energy. We are a family here at Kawasaki, and Bill will always be a part of the Kawasaki family."
Kawasaki will continue its strong momentum in 2023, with riding season around the corner and multiple new model announcements later this year.
---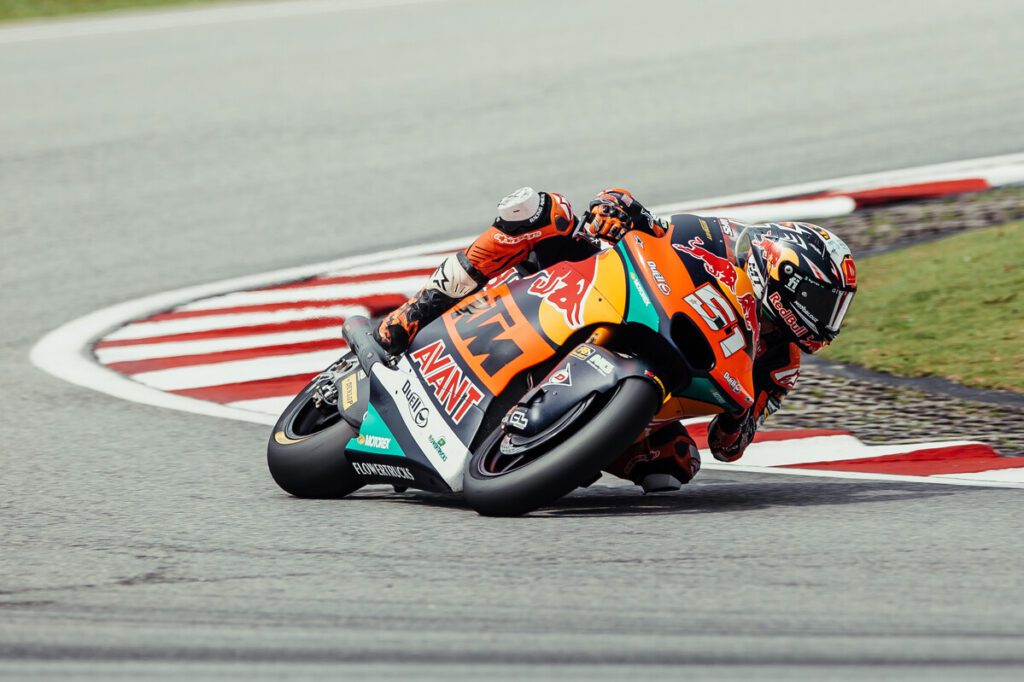 KTM FACTORY RACING TEAMS TO CHARGE INTO COMPETITION WITH MOTOREX POWER
The prolific and potent alliance between KTM Factory Racing teams and industry-leading lubricant provider, MOTOREX, will reach two decades of existence as the two companies have united once more for a multi-year contract across the disciplines.
The collaboration between the factory motorsport department and the Swiss firm began in 2003, with KTM fresh from their first years of DAKAR Rally success – a streak of performances since 2001 that has now reached 19 victories – and beginning its spread throughout other FIM contests as well as other leading national race series.
KTM's strive for excellence and technical development at the sharp end of racing aligned perfectly with the high standards of MOTOREX's range and their own lofty goals of evolution through single-minded competition. The subsequent use of MOTOREX product in KTM's serial production portfolio and as their main 'first fill' choice further underlines the mutual trust.
For 2023 MOTOREX will continue to be a valuable partner in KTM's work and goals on various racetracks. From the speed of Moto2™ and Moto3™ to the tough, diverse challenges of MXGP, AMA Supercross and Pro National Motocross, U.S. OFFROAD, U.S. Flat Track, Hard Enduro, EnduroGP and, of course, to Rally where Kevin Benavides' recent DAKAR success fired the year on all cylinders; the distinctive MOTOREX green logo will continue to be a visual part of the READY TO RACE KTM package.
Pit Beirer, KTM Motorsports Director: "MOTOREX have been with us from the beginning, and from the point where KTM became a major international racing force across the world. Our development and all of our results, now over 330 world titles, have been built on some shared values and the fact that we both want the best and we both aim to win! We go again for 2023, where we have already taken the DAKAR and we can be hopeful for some stories on the tracks as we get deep into the seasons."
Edi Fischer, CEO, and Ronald Kabella, Director of Powersports, MOTOREX AG: "Trust and reliability are essential qualities in any partnership and our numerous joint projects in the areas of first fill, series production, global aftermarket and racing over the past 20 years have only served to strengthen them. Even after nearly 120 world championships involving countless hours of nervous anticipation, nail-biting and finger-crossing at the racetrack, our collaboration has lost none of its allure. Both partners are thoroughly convinced that the partnership between KTM and MOTOREX will deliver more interesting results in the future too. And we're proud to play our part in the continuing success story of the KTM Group going forward."
---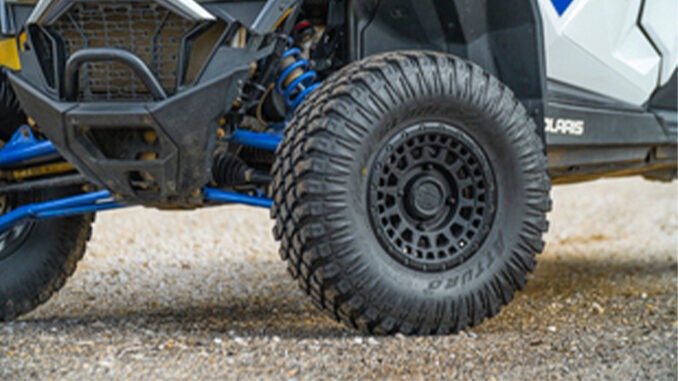 Tucker Powersports Inks Partnership with Atturo Tire for New Trail Blade SXS Tire Distribution
Tucker Powersports today announced an exclusive distribution agreement with Atturo Tire for their new line of side-by-side (SxS) tires. The partnership with Atturo further cements Tucker's leadership position in aftermarket products for the UTV community.
Atturo Tires, known for their high-quality tires for SUVs, light trucks, and specialty vehicles, recently announced their first product for off-road UTVs, the Atturo Trail Blade SXS line. It features steel belted construction, integrated rim protection, and modern race-inspired designs. Atturo recently made waves with the announcement of their industry-leading Trail Hazard protection program, offering unprecedented support for SxS owners with Trail Blade SXS tires.
"It's an honor to partner with Atturo Tire," said Lesley Madsen, VP of Marketing for Tucker Powersports. "We know that Tucker dealers around the country are anxious to offer their customers these great new products and the terrific support that Atturo provides."
"I'm thrilled to be partnering with such an established and growing Powersports distributor in the United States like Tucker," Atturo Tire Corp. President Michael Mathis said. "This partnership ensures that Powersports dealers across the country will have access to the new and exciting Trail Blade SXS lineup, backed by Trail Hazard."
The Trail Hazard protection plan covers flat tire repair or replacement costs for up to 24 months. Purchasers receive the details of the program when they purchase Trail Blade Boss SXS or Trail Blade X/T SXS tires from an authorized dealer.
Atturo Tires will display the Trail Blade SXS product line for the first time at AIMExpo, the industry's premier trade show for powersports dealers. Shipments of Trail Blade SXS tires will begin later this month.
ABOUT TUCKER POWERSPORTS
Featuring the most powerful portfolio of parts, accessories and apparel brands in the powersports industry, Tucker distributes top brands and offers its own brands, including Answer, Biker's Choice, BikeMaster, Bully Locks, CoverMax, DragonFire Racing, FirstGear, Kuryakyn, ProTaper/ProTaper Sport, QuadBoss, Speed and Strength, and TwinPower.
ABOUT ATTURO TIRE CORP.
Established in 2009, Atturo Tire is a tire brand dedicated to the growing Light Truck (4×4), Jeep, SUV, Crossover, SxS, and Muscle Car market segments. Atturo designs and distributes stylishly aggressive tires built to fit the needs – both on and off-road – of drivers worldwide who embrace the freedom of the active outdoor lifestyle. Committed to continuous improvement and innovation, Atturo is the only private brand in the industry solely focused on delivering tires to support your daily adventure. Atturo Tires are offered through independent distributors and dealers globally.
---
Tucker Powersports Secures Additional Funding for Current Programs and Long Range Growth Projects
Tucker Powersports, a leader in powersports distribution and product development with over 8,000 brick-and-mortar and online retailer customers in the United States, recently announced that the company's ownership group has provided additional funding for the company.
In the past 24 months, Tucker has become a leader in electric mobility recreation in the powersports industry and has added several exclusive distribution agreements with companies focused on products for the industry's evolving customer base.
Funding will support Tucker's current operations and projects driving long term growth for the company.
ABOUT TUCKER POWERSPORTS
Featuring the most powerful portfolio of parts, accessories and apparel brands in the powersports industry, Tucker distributes top brands and offers its own brands, including Answer, Biker's Choice, BikeMaster, Bully Locks, CoverMax, DragonFire Racing, FirstGear, Kuryakyn, ProTaper/ProTaper Sport, QuadBoss, Speed and Strength, and TwinPower.
Share