News and stories from the world of Powersports business.
---
Parts Unlimited names Southwest, Northeast sales reps
Parts Unlimited has announced the newest sales reps for the Northeast and Southwest regions. Jeff Heyl has been hired as a Northeast region sales rep, covering southern NY/NY Metro.
Heyl's industry experience includes parts and service at the dealer level. He also has a history of 2-wheel and 4-wheel MX racing as well as years of volunteering at race events. In his spare time, he enjoys any sports including football, lacrosse, and all racing sports.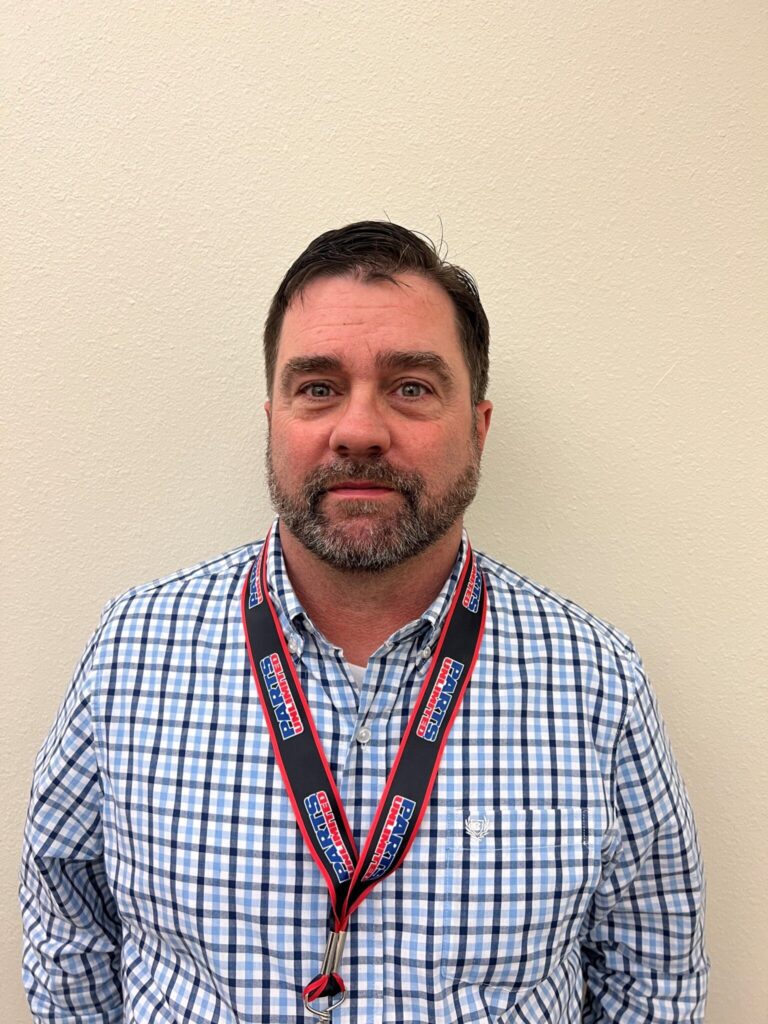 Alan Holey has been hired as a Southwest region sales rep, covering Louisiana and Florida. Holey comes to Parts Unlimited with several years of powersports industry experience including sales at the dealer and distributor levels. He also has a history of riding and racing motocross and watercraft riding.
In his spare time, Holey enjoys being on the water or snow and loves riding his 2000 HD FXDX and bicycling.
---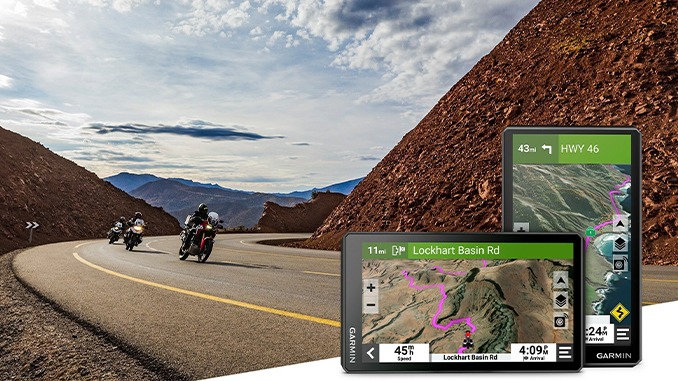 Cruise to bigger adventures with the rugged zūmo XT2 from Garmin
Garmin (NYSE: GRMN) today announced the zūmo® XT2, the newest and most advanced addition to its popular series of rugged, purpose-built motorcycle navigators. The zūmo XT2 stands out from the pack, offering a sizeable 6″, ultrabright display giving riders a noticeably bigger and brighter screen than the previous model.
Designed to withstand extreme weather and rough terrain, it's built to an IPX7 water-resistance rating and is equipped to operate with handlebar vibration, unlike most cell phones. For riders who enjoy traveling with friends, the Group Ride Mobile feature1 allows them to track everyone's location via the Tread® app or use the Group Ride Radio accessory2 (sold separately) to track and talk with friends when no cellular coverage is available.
"We're confident that the larger and brighter zūmo XT2 will quickly become a favorite companion for motorcycle adventures. It gives riders who enjoy the thrill of gripping their handlebars, feeling the road beneath their tires and finding scenery off the beaten path, the freedom to explore with peace of mind."
– Dan Bartel, Garmin Vice President of Global Consumer Sales
See the zūmo XT2 in action here.
The zūmo experience
The zūmo XT2 GPS navigator provides innovative, moto-specific features to bring an enhanced level of fun and enjoyment to both on- and off-road expeditions:
See popular moto paths preferred by other riders and view the adventure with high-resolution, subscription-free Birdseye Direct satellite imagery to discover new routes to ride.
Find all the important ride details to help improve the journey, including speed, acceleration, deceleration, elevation and more with the ride summaries feature via the Tread smartphone app.
Keep track of friends on the ride with the Group Ride Mobile feature, which allows riders to track each other on either the Tread app or the Group Ride Radio accessory (sold separately).
Locate the most thrilling routes through Garmin Adventurous Routing to find hills, curves and the best sights. Customize the journey based on skill level with four different difficulty options.
Manage tracks and routes across a smartphone or zūmo XT2 navigator, plus access real-time traffic, weather and smart notifications when paired with the Tread app.
Hear navigation prompts from a zūmo XT2, or stream music and make hands-free calls with a Bluetooth® connection from a compatible headset/helmet (not included), while paired to a compatible smartphone.
Increase awareness with helpful rider alerts along the route, such as sharp curves and speed changes as well as notifications for state helmet laws and red light/speed cameras3.
Working together on the road
Riders can benefit from using the new zūmo XT2 with a variety of compatible Garmin products (sold separately), designed to enhance the motorcycle adventure:
Pair with a compatible inReach® satellite communicator4 to unlock two-way messaging, location sharing and SOS capabilities, in case of emergencies.
Enable on-screen control of the motorcycle's 12-volt electronics with a Garmin PowerSwitch™ digital switch box.
Available now, the zūmo XT2 has a suggested retail price of $599.99. To learn more, visit garmin.com/zumo.
Engineered on the inside for life on the outside, Garmin products have revolutionized life for adventurers, athletes, off-road explorers, road warriors and outdoor enthusiasts everywhere. Committed to developing products that enhance experiences, enrich lives and help provide peace of mind, Garmin believes every day is an opportunity to innovate and a chance to beat yesterday. Visit the Garmin Newsroom, email our media team, connect with @garminoutdoor on social, or follow our blog.
| | |
| --- | --- |
| 1 | Tracking via Group Ride Mobile requires the Tread app running on each friend's compatible smartphone with BLUETOOTH® technology and an active cellular connection. |
| 2 | Group tracking with the Group Ride Radio accessory is only available for riders using a zūmo XT2 navigator and Tread app. Connection to vehicle power is required for group tracking and push-to-talk mic functionality. |
| 3 | Red light and speed camera warnings are not available in all regions. |
| 4 | Active satellite subscription required. Some jurisdictions regulate or prohibit the use of satellite communication devices. It is the responsibility of the user to know and follow all applicable laws in the jurisdictions where the device is intended to be used. |
About Garmin
Garmin Ltd. (NYSE: GRMN) is incorporated in Switzerland, and its principal subsidiaries are located in the United States, Taiwan and the United Kingdom. Garmin, zūmo, Tread and inReach are registered trademarks and Garmin Adventurous Routing, Garmin PowerSwitch and BC are trademarks of Garmin Ltd. or its subsidiaries.
© HERE. All rights reserved. Satellite Imagery © 2023 Maxar Technologies (date of satellite imagery may vary). © Wi-Fi is a registered trademark of the Wi-Fi Alliance. The Bluetooth word mark and logos are registered trademarks owned by Bluetooth SIG, Inc. and any use of such marks by Garmin is under license.
All other brands, product names, company names, trademarks and service marks are the properties of their respective owners. All rights reserved.
Notice on Forward-Looking Statements:
This release includes forward-looking statements regarding Garmin Ltd. and its business. Such statements are based on management's current expectations. The forward-looking events and circumstances discussed in this release may not occur and actual results could differ materially as a result of known and unknown risk factors and uncertainties affecting Garmin, including, but not limited to, the risk factors listed in the Annual Report on Form 10-K for the year ended December 31, 2022, filed by Garmin with the Securities and Exchange Commission (Commission file number 0001-411180). A copy of such Form 10-K is available at https://www.garmin.com/en-US/company/investors/earnings/. No forward-looking statement can be guaranteed. Forward-looking statements speak only as of the date on which they are made and Garmin undertakes no obligation to publicly update or revise any forward-looking statement, whether as a result of new information, future events, or otherwise.
---
Zero Motorcycles 'Supercharges' Go Electric Incentive Program
Zero Motorcycles, the global leader in electric motorcycles and powertrains, has just announced a significant enhancement to their popular Go Electric incentive program. In the absence of a federal EV tax credit for two-wheeled vehicles, Zero has stepped in as the category leader to offer an incentive that is encouraging riders to switch from gas to electric. With this expanded offer, the program is expected to attract an extended audience of riders to go electric.
"We want to bring the transformational experience of riding electric motorcycles to as many people as possible and by providing these incentives we hope to do just that," said Bill Stone, Zero Motorcycles National Sales Director. "The current inflationary environment we're in makes adding a 0% financing option even more impactful, and we're excited to extend these terms to future Zero owners."
The program will consist of savings of up to $4,500 on motorcycles or a $0 down, 0% financing offer for up to 60 months through Zero's financing partner, FreedomRoad Financial. Eligible models include all MY22 and MY23 Zero Motorcycles, and the program begins today and ends on May 31, 2023. A complete list of the models and their respective savings, as well as all terms and conditions, can be found at zeromotorcycles.com/go-electric-incentive.
To locate your nearest authorized Zero Motorcycles Dealership and to schedule a test ride, go to www.zeromotorcycles.com/dealer-locator.
---
Honda Confirms Returning miniMOTO, Scooter and Trials Models
In an announcement today, American Honda confirmed the return of a number of two-wheel products for model-years 2023 and 2024. A diverse range of categories is represented, highlighting Honda's commitment to producing high-quality machines for casual riders, nostalgia-driven customers and niche-focused enthusiasts.
Honda's retro-inspired Trail125 receives a new engine and a new color for 2023. The efficiency-focused advancements align the popular model with its miniMOTO relatives, especially the Super Cub. Returning for the 2024 model year, the iconic Ruckus and classic Metropolitan scooters continue to provide approachable and practical urban transportation. On the trials front, the two Montesa Cota 4RT models are back for 2023, following another incredible season of FIM World Trials competition in which Repsol Honda's Toni Bou captured his record 32nd world title (16 indoor, 16 outdoor).
"Each of these models has a rich history and a loyal following, so we're pleased to continue offering them for our customers," said Brandon Wilson, American Honda Manager of Sports & Experiential. "From the affordable and user-friendly Trail125, Ruckus and Metropolitan to the highly specialized Montesa Cota 4RT models, Honda takes great pride in serving all types of two-wheel enthusiasts, regardless of how they choose to pursue their particular adventure."
Trail125
Honda's Trail125 is proof that classics never go out of style. Inspired by the original Honda CT models of the 1960s, the model has an authentic, vintage look, evoking the "You Meet the Nicest People On a Honda" ethos for which the brand has always been known. Hidden behind its classic aesthetic is state-of-the-art technology that enables confidence-inspiring performance and modern riding comfort. As the rugged cousin of the Super Cub, the Trail125 is well-suited for everything from urban adventures to casual off-road treks. Approachable, fun and versatile, this nostalgic miniMOTO delivers on all fronts.
MSRP: $3,999
Color: Pearl Organic Green
Available: April
Ruckus
While a diminutive stature is one of the most noticeable attributes of Honda's Ruckus, discounting it on those grounds would be a mistake. After all, this character-rich model has launched an entire subculture of scooter customization and group rides. Its exposed frame, dual round headlights, affordable price and ease of use make it a great option for unique around-town transportation, with some owners content to leave it in stock form, while others opt to personalize it to their desired look and application. Either way, the Ruckus is guaranteed to turn heads wherever it goes.
MSRP: $2,899
Colors: Black; Beige
Available: April
Metropolitan
Purchase considerations for around-town transportation don't get much more practical than affordability and reliability—both of which Honda's Metropolitan offers in spades. Still, that doesn't mean style can't be a factor, as evidenced by this scooter's European-inspired like sleek, rounded bodywork. It also boasts utility-focused features including in-dash and under-seat storage compartments, as well as a convenient hook for securing a bag. From daily commuting to enjoying a Sunday coffee-shop outing, the Metropolitan makes getting around a lot more fun.
MSRP: $2,649
Color: Matte Armored Green Metallic; Blue Metallic
Available: May
Montesa Cota
Designed, developed and produced in Barcelona, Spain—the unofficial capital of trials, and the home of Montesa's factory—the Cota models are elite machines that are capable of tackling the most impossible sections imaginable. That's why Montesa (a subsidiary of Honda) is the choice of perennial FIM World Trials Champion Toni Bou, who was heavily involved in the development of the 4RT301RR and 4RT260R. Together, this pair of models addresses the needs of any trials rider.
MSRP

2023 Montesa Cota 4RT260R: $9,299
2023 Montesa Cota 4RT301: $11,899
2023 Montesa Cota 4RT301RR: $11,899

Colors:

2023 Montesa Cota 4RT260R: Red
2023 Montesa Cota 4RT301: Blue Metallic
2023 Montesa Cota 4RT301RR: White

Available: May
---
The 2024 KTM XC Range is Focused on One Goal – Winning!
The KTM XC and XC-F range enters the 2024 model year with a lineup of READY TO RACE machines representing the ultimate in Cross Country excellence, complete with all-new suspension.
With almost a decade's worth of back-to-back championships, KTM is no stranger to winning premier cross country racing titles. For 2024, the KTM XC and XC-F range is set to continue that trend with a lineup of precision machines built to deliver trophies.
At the top of the range, the KTM 450 XC-F dominates the 4-stroke stable, with the equally impressive KTM 350 XC-F and KTM 250 XC-F rounding off the range. These are flanked by a brace of 2-stroke models, namely the KTM 125 XC, KTM 250 XC, and the open-class contender, the KTM 300 XC.
All 2024 XC and XC-F models benefit from Electronic Fuel Injection, along with a map select switch as standard, while the 4-stroke XC-F range gets additional Traction Control, Launch Control, and, new for 2024, a Quickshifter on all XC-F machines—5-speed or 6-speed (now also available for 2023 KTM XC-F 6-speed cross country 4-strokes as a software update).
The biggest improvement to the 2024 KTM XC and XC-F range comes by way of the suspension.
Upfront, an all-new WP XACT Closed Cartridge spring fork provides improved feel and comfort over long offroad races. Improved damping characteristics come thanks to a new mid-valve piston concept that optimizes the oil flow within the cartridge. This setup avoids unwanted foaming of oil which can lead to an unwanted change of damping characteristics and less consistent damping behavior.
A new hydro stop in the last 68 mm of the stroke aids in maintaining maximum reserves in extreme riding situations. Revised fork protection rings also provide increased protection against dirt intrusion for improved reliability. The new WP XACT Closed Cartridge fork retains its 48 mm diameter, while the total length is now 940 mm, providing 300 mm of travel.
On the rear, the WP XACT shock provides advanced damping characteristics for unsurpassed traction and energy absorption. It also features less overall length and less weight compared to the previous generation while keeping the suspension travel unchanged with 300 mm.
From an adjustability standpoint, both ends feature easy-to-use hand clickers that allow riders to change settings on the fly without needing any special tools.
The most READY TO RACE cross country machines KTM has ever built are topped off with all new, 90s-inspired graphics for 2024. With hints of purple, a nod to when the color was a predominant hue in the KTM signature styling, the designers brought a fresh look to kick off the new race season.
The 2024 KTM cross country range of motorcycles is a confidence-inspiring lineup catering to riders at any level. With dramatically improved handling characteristics, easy suspension adjustment, and the very latest in dirt bike technology, the 2024 KTM XC and XC-F range sets the standard when it comes to competitive cross country racing.
The 2024 KTM XC and XC-F range will begin arriving at authorized KTM dealers this month.
---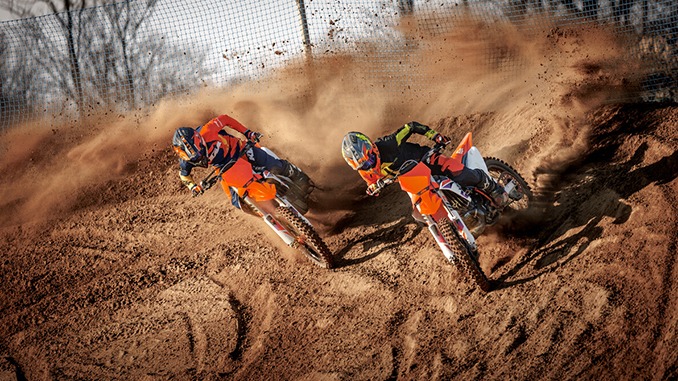 The Domination Continues with the 2024 KTM Motocross Range
Following the introduction of the all-new 2023 KTM SX range, the 2024 machines line up at the gate with reworked suspension settings and a fresh new look.
Sleeker, slimmer, and engineered to provide riders with unmatched levels of control, the 2023 KTM SX range of motocross superiority shot onto the podium as the most innovative and highest-performing READY TO RACE production motocross machines ever built.
As a recap, the 2023 KTM SX range debuted a completely redesigned chassis built around a hydro-formed, laser-cut, and robot-welded frame, a 2-piece polyamide reinforced aluminum subframe, and a hollow, die-cast aluminum swingarm.
Designed and constructed with specifically calculated parameters of longitudinal and torsional flex, the frame provides exceptional rider feedback, energy absorption, and straight-line stability at speed.
For 2024, the KTM SX and SX-F range retains these advancements, with the addition of renewed suspension settings focused on improving bike balance and comfort. These improvements are also significantly noticeable when it comes to cornering agility.
At the rear, a WP XACT rear shock provides advanced damping characteristics for unsurpassed traction and energy absorption, while up front, the 48 mm WP XACT front fork provides improved bottoming-out resistance and damping and allows the fork to stay lower and more planted on initial acceleration after a hard landing.
Ergonomically, the 2024 KTM motocross machines still offer a best-in-class rider triangle, resulting in exceptional knee contact, especially when standing on the pegs, while the carefully designed contact surfaces on the bodywork, and a flat seat profile, deliver next-level handling, agility, and confidence.
For the new race season, an all-new graphics set takes center stage, which like the previous year, takes inspiration from the early 90s. The designers of the 2024 CTG used purple as a highlight color as a nod to when purple was a predominant hue in the KTM signature styling. However, orange, and white tones still dominate the overall look and are applied using time-proven in-mold technology to keep your bike looking fresh.
Armed with more forgiving suspension, unmatched performance, and cutting-edge technology within easy reach for riders of all ages and riding levels, the 2024 KTM SX and SX-F range continues its assault on motocross competition.
The 2024 KTM SX and SX-F range will begin arriving at authorized KTM dealers this month.
---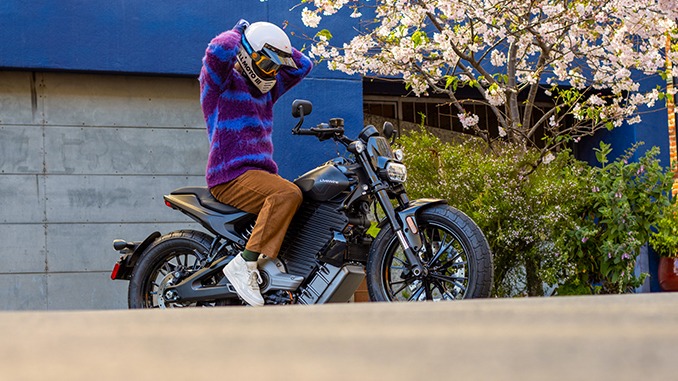 LiveWire® Confirms U.S. S2 Del Mar® Pricing and European Launch Edition Details
LiveWire, the leading electric motorcycle manufacturer, is excited to confirm its MSRP for S2 Del Mar in the U.S along with projected delivery dates. The Company is also pleased to announce an exclusive colorway for the S2 Del Mar Launch Edition in Europe limited to 100 bikes across the four markets.
U.S.: In the U.S., LiveWire has been hard at work finalizing production, pricing and projected delivery schedules. The S2 Del Mar is confirmed to launch with an MSRP of $15,499. Reservations are open for the production version in 3 colorways, targeting delivery this July. Performance highlights and complete product specifications will be published in June, along with a full calendar of demo opportunities and events.
Europe: For European LiveWire consumers, reservations for the S2 Del Mar Launch Edition will open at 4 p.m. CET on April 27, and will require a €100 fee. Only 100 examples of the S2 Del Mar European Launch Edition models will be made, featuring an exclusive finish and wheel design. The graphics and paint—in a unique Himalaya White finish—are applied by hand using a process that takes five days to complete. The Launch Edition of S2 Del Mar is planned for delivery in Europe this September.
S2 Del Mar European Launch Edition incl. VAT
France €20,190
Germany €19,990
Netherlands €20,390
U.K. £18,990
LiveWire will be hosting a series of viewing events of the S2 Del Mar European Launch Edition at the following locations. For further information and to RSVP, please visit livewire.com.
London April 26 @ The Bike Shed Motorcycle Club
Paris April 27 @ Roadstar 92
Amsterdam April 28 @ H-D Amsterdam
Berlin April 29 @ Deus Ex Machina
About LiveWire
LiveWire has a dedicated focus on the electric motorcycle sector. LiveWire's majority shareholder is Harley-Davidson, Inc. LiveWire comes from the lineage of Harley-Davidson and is capitalizing on a decade of its learnings in the EV sector. LiveWire plans to develop the technology of the future and invest in the capabilities needed to lead the transformation of motorcycling.
Media, Images, & Video
www.livewire.com/media
Range estimates are based on expected performance on a fully charged battery and are derived from SAE J2982 Riding Range Test Procedure data on a sample motorcycle under ideal laboratory conditions. Your actual range will vary depending on your personal riding habits, road and driving conditions, ambient weather, vehicle condition and maintenance, tire pressure, vehicle configuration (parts and accessories), and vehicle loading (cargo, rider and passenger weight). Recommended service interval: First 1000 miles (1,600 km) and every 20,000 miles (40,000 km) thereafter. Prices listed are the Manufacturer's Suggested Retail Price (MSRP). MSRP excludes tax, title, licensing, registration fees, destination charges (including freight, handling and processing), surcharges (attributable to raw materials costs in the product supply chain), retailer-added accessories, and additional retailer charges, if any. LiveWire charges retailers for destination charges (including freight, handling and processing) and may make a profit on those charges. LiveWire reimburses retailers for performing manufacturer-specified pre-delivery inspection and setup tasks. Retailer prices may vary. ©LiveWire or its affiliates. LiveWire, Del Mar, LiveWire Connect, and the LiveWire Symbol and Logo are among the Trademarks of LiveWire EV, LLC. Third-party trademarks are the property of their respective owners.
---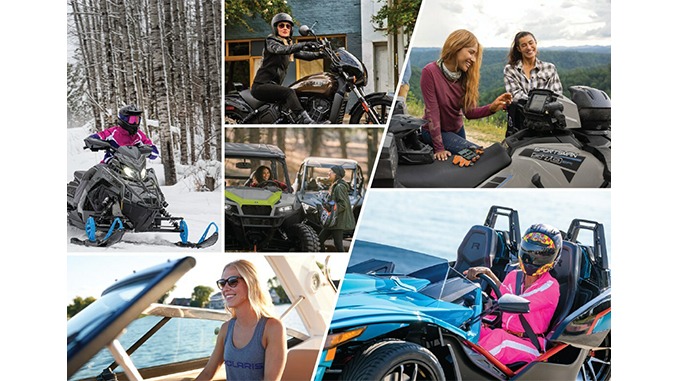 Polaris Celebrates Women Riders This Upcoming International Female Ride Day
Polaris Inc. (NYSE: PII), the global leader in powersports, today shared how it is continuing to help spotlight and celebrate the participation of women riders in powersports as an official partner of International Female Ride Day (IFRD). Polaris is inviting women riders, no matter their powersports vehicle of choice or their skill level, to "Just Ride" on Saturday, May 6. To continue to listen and learn from women riding enthusiasts across powersports, Polaris is also launching a new survey on IFRD aimed at gathering insights and elevating the perspectives of the women riders.
IFRD aims to keep women at the forefront of riding and encourage new women to join, while promoting the diversity of women already engaged in all aspects of the powersports industry. Women can join in by riding their off-road vehicles, motorcycles, three-wheeled vehicles, boats, or other powersport vehicles on May 6 and use the hashtag #IFRD2022 to join in the conversation. Polaris is celebrating IFRD across the U.S. and around the world with off-road and on-road group rides, dealer events, and demo rides to further empower, recognize and welcome the participation of women in powersports.
"As the global leader in powersports we want to help build an active and thriving industry and women riders are a central part of that – it's why we participate in events like IFRD, to celebrate women riding enthusiasts and inspire even more to join," said Pam Kermisch, Polaris chief customer growth officer and fellow woman rider. "Women riders have a long history in our industry, but we are seeing the number increase as more discover the joy, freedom and outdoor adventure that powersports can offer. In fact, women participation across our portfolio of products has grown by nearly 10% over the last 5 years and we will continue to make women feel included and welcomed as they ride with us on the open road, trail, snow or water."
"I am thrilled that Polaris is partnering with International Female Ride Day again for 2023," said Vicki Gray, founder of IFRD. "Their support has been and continues to be invaluable in propelling International Female Ride Day to even great heights. I'm grateful for the synergies we share and their absolute support of our vision – highlighting and supporting women riders while expanding equity in powersports."
Listening to All Riders Across the Industry
In addition to celebrating the passion of powersports with its women riders, Polaris is also furthering its efforts to listen to and learn from its women owners, riders and powersports enthusiasts with the launch of its most expansive women ridership survey efforts to-date. Launching on IFRD, a new survey project aims to further elevate the voice of the women rider and gather additional insights on how to enhance the powersports experience.
"Polaris is continually listening to and learning from our customers – and that includes our women riders," Kermisch shared. "From in-depth customer research, to partnerships with groups like Black Girls Ride and Women Riders Now, to the launch of our Empowersports Women's Riding Council in 2020, we have been actively working to connect with and bring the voices of our women riders deeper into Polaris. We will continue to expand our efforts to engage with and hear from the women in our industry."
Inspired by similar recent activities conducted by key partners, such as The Litas, Polaris aims to survey women powersports consumers in the off-road, on-road and marine segments. The survey can be found on Polaris' IFRD landing page on May 6th, 2023.
Participating in IFRD
Participation in IFRD is free and easy. Participants can ride solo, with a group of friends or family, or as a passenger. Riders can also participate by sharing photos of their rides and what riding means to them on social media using the hashtags #IFRD2023, #FocusFemaleForward and #internationalfemalerideday. Polaris is supporting IFRD in several ways, including:
More than 300 Polaris and Indian Motorcycle dealers across the United States and Canada are offering local IFRD rides, meetups, or celebrations.
Hosting a ride in France with participants from the U.S., Canada and across Europe. Riders will leave from Biarritz, France, and end at the Indian Motorcycle Nice dealership for an IFRD celebration. The celebration will be open to public and owners.
Sponsoring planned events and activities by women's riding groups including, The Litas, Ride Wild, and Black Girls Ride.
"The Litas motorcycle community celebrates the power and spirit of women ridership, and with this upcoming IFRD, we will honor the fearless women who ride with us," said Jess Wise, CEO and founder of The Litas. "With our branch activations around the world, The Litas and Polaris are proud to stand by the side of women riders everywhere, helping to create unforgettable adventures and fostering meaningful connections within our community."
For 17 years, IRFD has fostered a community of current and new women riding enthusiasts dedicated to advancing women in powersports. The ongoing theme of "Focus-Female-Forward", first introduced in 2021, continues to be a focal point for 2023 and highlights the mission of IFRD.
More information on Polaris' support of IFRD, along with a list of participating dealers, is available on the www.polaris.com/IFRD.
---
Share