News and stories from the world of Powersports business.
---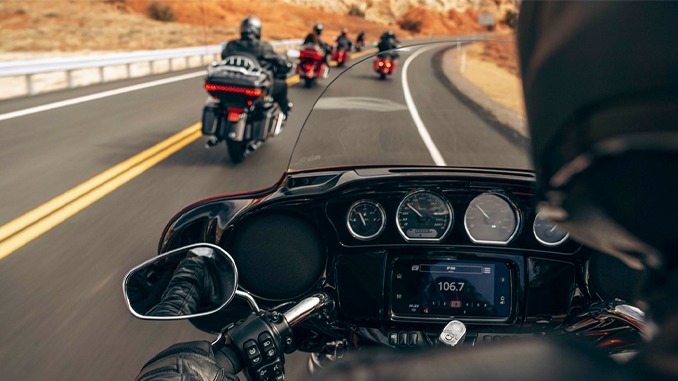 Six Exciting Ride in Routes Lead to the Harley-Davidson Homecoming Festival
All roads lead to Milwaukee this summer as motorcyclists plan to converge on the Lake Michigan shore July 13-16 for the Harley-Davidson® Homecoming™ Festival, a celebration of the 120th Anniversary of the world's most-desirable motorcycle brand. To help riders plan their Homecoming expedition, Harley-Davidson has plotted six exciting Ride In routes, each starting from the furthest reaches of North America and leading to Milwaukee, with a planned arrival on July 12.
Harley-Davidson® Homecoming™ Festival events will take place at venues across the Milwaukee area, including the Harley-Davidson Museum, Harley-Davidson Powertrain Operations, and at local Harley-Davidson dealerships. Veterans Park in downtown Milwaukee will be the epicenter of day-long, family-friendly activities and music on Friday and Saturday with musical acts Foo Fighters (July 15) and Green Day (July 14). Also slated to perform during the weekend are: Cody Jinks, Social Distortion, Joan Jett & the Blackhearts, Phantogram, White Reaper, and KennyHoopla. General admission and special VIP tickets with premium benefits for both Veterans Park events are on sale at H-D.com/HomecomingTickets.
Ride In Routes
Each daily Ride In segment begins and ends at an authorized Harley-Davidson dealership, with a mid-day stop also at a H-D dealership, giving riders an opportunity to mingle with other riders, chat with local staff, fuel up at local food trucks and get a bike checked out. Each Ride In is intended to embrace the freedom of the road. Riders are welcome to join at any point along the route, can depart at any time each day, and can ride at their own pace. Riders are responsible for planning their own lodging, fuel and food stops. There is no fee required to enjoy the Ride In route and dealership stops.
The six routes include:
Southwest Route: Roll out of Laidlaw's Harley-Davidson in Southern California, try your luck in Sin City, ride through the heat in Scottsdale, Ariz., continue traversing the Southwest and its diverse culture in Albuquerque and Santa Fe, cruise through the Panhandle of Texas, ride the plains of Oklahoma and experience the Ozarks as you journey into Milwaukee. (Departs July 4; 9 days and 2,930 miles)
Northwest Route: Starting from Paradise Harley-Davidson in the picturesque Pacific Northwest, ride past the active volcano of Mt. Hood, cruise the high desert to Boise, Idaho, visit the Great Salt Lake, climb the Rocky Mountains and cut through the Great Plains to cross the mighty Mississippi River before descending on Milwaukee. (Departs July 4; 9 days and 2,460 miles)
Northeast Route: Departing Seacoast Harley-Davidson in New Hampshire, experience the beautiful landscape of New England, stop at Harley-Davidson Vehicle Operations in York, Pa., to view the facility that produces new Harley-Davidson motorcycles, cross the Allegheny Mountains and ride along the Great Lakes before arriving in Milwaukee. (Departs July 7; 6 days and 1,363 miles)
Southeast Route: From Alligator Alley Harley-Davidson on the edge of the Florida Everglades, zig zag across the Sunshine State with ocean and gulf views, grab fresh peach or pecan pie in Georgia, experience Appalachia, ride through the amazing twisties and Slay the Dragon in the Great Smoky Mountains, past Kentucky bluegrass and horses on an epic adventure that lands in Milwaukee. (Departs July 6; 7 days and 1,853 miles)
Canada East Route: Depart Privateers Harley-Davidson on the North Atlantic shore in Halifax, N.S., ride out to New Brunswick, through Grande Allée Québec's restaurant-lined main street, snap a selfie in front of l'Assemblée nationale and la fontaine de Tourny before continuing down to the St. Lawrence River, through Ontario and past three Great Lakes before arriving in Milwaukee. (Departs July 5; 8 days and 1,870 miles)
Canada West Route: Ride out of Trev Deeley Motorcycles in Vancouver, B.C., crossing Canada's only desert areas, a dramatic scene of ancient geologic wonders. Continue through picturesque Calgary, Saskatoon and Winnipeg on the way to the border, south to Fargo and into Wisconsin on the way to Milwaukee. (Departs July 5; 8 days and 2,423 miles)
To see each route in detail, including downloadable Harley-Davidson Ride Planner information, go to Rides In. Complete details on additional Harley-Davidson® Homecoming™ Festival ticketing options, venues, entertainment, scheduled events, parade participation, Harley-Davidson factory tours, and lodging are available at H-D.com/Homecoming, where visitors can also sign up for instant Homecoming updates.
---
Polaris Donates More Than $135,000 to Off-Road and Snow Organizations through its Spring T.R.A.I.L.S. Grants
Today, Polaris Inc. (NYSE: PII), announced a donation of more than $135,000 to off-road (ORV), utility-terrain (UTV), all-terrain vehicles (ATV) and snowmobile organizations across the United States as a part of its ongoing T.R.A.I.L.S. Grant Program. As the global leader in powersports, Polaris is committed to promoting responsible riding practices and advancing stewardship initiatives that help protect and care for the outdoors. Awarded twice annually, the T.R.A.I.L.S. Grants Program furthers that commitment by supporting the efforts of nonprofit organizations in the development, improvement, and expansion of trails, and helps to educate riders on safe and responsible riding practices.
"The outdoors is foundational to experiencing our products, whether that's at work or at play. Our T.R.A.I.L.S. Grants Program allows us to support and help further the on-the-ground efforts of the local riding clubs as they work to help maintain and create enjoyable and safe riding experiences for all," said Steve Menneto, president of Polaris, Off Road. "These nonprofit organizations are comprised of volunteers who love to ride and serve as passionate stewards of the off-roading community, we are proud to recognize and aid in their ongoing dedication to the environment and responsible riding."
The 14 organizations that were awarded a Spring 2023 T.R.A.I.L.S. Grant received awards ranging from $5,000 to $10,000. The Spring 2023 T.R.A.I.L.S. Grant recipients are:
All American Heroes Foundation (Roy, Wash.)
Coalmont OHV Park Inc. (Coalmont, Tenn.)
Elkhart County 4-H ATV Club (Goshen, Ind.)
Elliot Lake ATV Club (Elliot Lake, ON, Can.)
Friends of the Flathead Snowmobile Association (Bigfork, Mont.)
High Fives Nonprofit Foundation (Truckee, Calif.)
Maryland Off-Highway Vehicle Alliance Inc. (Keedysville, Md.)
Mollyrockett Sportsman's Club (West Paris, Maine)
Nevada Offroad Association (Carson City, Nev.)
Penticton Sno-Trackers Snowmobile Club (Penticton, BC, Can.)
Pictou County Trails Association (Pictou, NS, Can.)
Pulaski-Boylston Snowmobile Club Inc. (Pulaski, N.Y.)
Washington Department of Natural Resources Olympic Region Recreation (Forks, Wash.)
Western Trails Conservancy LTD (Clayton, Idaho)
"We are the largest county in Washington State for outdoor recreational users – Cle Elum is a small community of 3,000 residents that explodes to more than 30,000 recreational users on the weekends," said Jason Homes, principle of Upper County Recreation Association and Spring 2022 T.R.A.I.L.S. Grant recipient. "The grant we received from Polaris along with support from The Nature Conservancy enabled us to complete critical maintenance on the Patrick Mine Road/Trail, which connects Ronald, Wash., to the Cle Elum Ridge Trail system. The grant-funded maintenance on the trail will also allow for groomer access to help preserve the trail well into the future."
Since its inception in 2006, the program has supported 360 ATV, off-road and snowmobiling organizations across the U.S. and Canada with more than $3.1 million in grants. The T.R.A.I.L.S. Grant Program focuses on two main objectives: promoting safe and responsible riding and supporting trail preservation and access. Organizations may use funds from the grant to increase and maintain land access through trail development, maintenance projects, safety and education initiatives and other projects.
For more information on the T.R.A.I.L.S. Grant Program and to apply for a grant, follow this link to the Polaris website: https://www.polaris.com/en-us/trails-application/.
---
Polaris Inc. First Quarter 2023 Financial Results Available on Company's Website
Polaris Inc. (NYSE: PII) reported first quarter 2023 financial results today through an earnings release posted on the Company's Investor Relations website at ir.polaris.com. The earnings release will be furnished with the Securities and Exchange Commission on a Form 8-K and is available at sec.gov. The Company will also hold a conference call with analysts and investors today at 9:00 a.m. CT.
Conference Call and Webcast Details
The call can be accessed via the webcast link on our website at ir.polaris.com or by dialing 1-877-883-0383 or 1-412-902-6506, Conference ID 0759027. Related presentation materials and a replay of the webcast will also be accessible on our website at ir.polaris.com.
---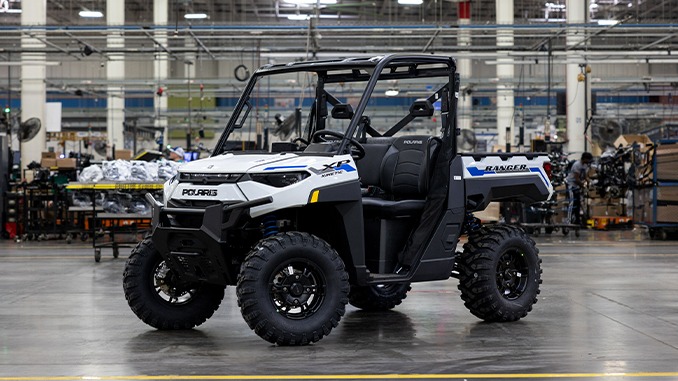 Polaris Announces First Shipment of All Electric RANGER XP Kinetic
Polaris Inc. (NYSE: PII), the global leader in powersports and off-road innovation, today announced the first shipments of its all-new electric RANGER XP Kinetic vehicles are headed to dealers this week for customer pickup. Polaris manufactures its fully electric RANGER XP Kinetic off-road vehicles at the Company's more than 900,000-square-foot manufacturing facility located in Huntsville, Alabama. Polaris plans to take additional orders on the RANGER XP Kinetic this summer.
Polaris employees at the Huntsville, Ala., plant assembling a RANGER XP Kinetic. Unless noted, trademarks are the property of Polaris Industries Inc. © 2023 Polaris Industries Inc.
"Since announcing our electrification efforts and partnership with Zero Motorcycles, it has been major milestone moments like today's announcement that have motivated and driven our team to engineer and deliver category-redefining powersports vehicles," said Steve Menneto, president of Off Road, Polaris. "The RANGER XP Kinetic demonstrates the game-changing performance advantages that an electric powertrain can provide, and we look forward to getting these vehicles into the hands of our dealers and consumers across the country."
Featuring an all-electric powertrain, engineered for off-road use through Polaris' exclusive 10-year partnership with Zero Motorcycles®, the RANGER XP Kinetic sets a new benchmark for electric utility side-by-side vehicle performance and productivity, delivering uncompromised capability, unrivaled durability, and refined performance.
"We knew there would be interest for a performance-driven electric RANGER but selling out two hours after opening our initial order window for the XP Kinetic exceeded our expectations," said Josh Hermes, vice president, Electric Vehicles for Off Road, Polaris. "Customers who ordered an XP Kinetic are going to experience firsthand the benefits that electric offers, and we will provide even more people with the opportunity to own the industry's best-performing off-road utility vehicle when we take additional customer and dealer orders this summer."
RANGER XP Kinetic delivers uncompromised capability, unrivaled durability, and the refined performance of an all-electric powertrain.
The all-new RANGER XP Kinetic helps customers get more done by offering the most horsepower and torque ever found in a utility side-by-side. A class-leading 110 horsepower and 140 lb-ft of instant torque deliver maximum power and capability, including the ability to effortlessly tow up to 2,500lbs and haul an industry-best 1,250lbs. Its electric powertrain delivers smooth, precise control when operating at low speeds, so customers have full control while towing or backing up to a trailer, while the instantaneous torque also delivers quicker acceleration.
In addition to its unmatched performance, customers will appreciate the quiet electric powertrain for easy conversations with passengers, ability to work in the early morning or late evenings without waking neighbors, working around livestock, or stealthy trips to remote hunting spots. An electric powertrain also means fewer moving parts for lower maintenance costs. All 2023 RANGER XP Kinetic models are equipped with RIDE COMMAND+, which offers industry-first connected vehicle services, including remote vehicle location services, battery status monitoring, enhanced group ride tracking, and more.
More details on the RANGER XP Kinetic can be found by visiting Polaris.com.
---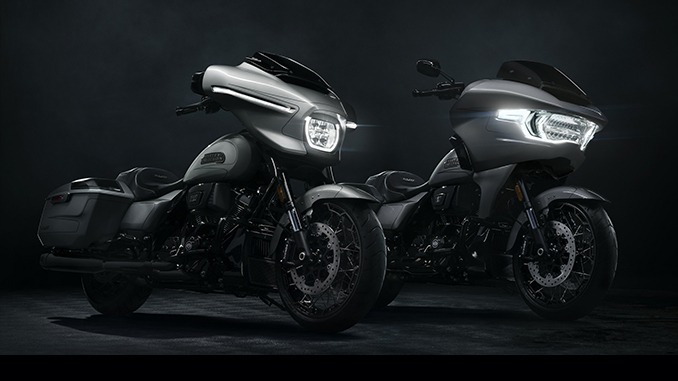 Harley-Davidson Introduces All-New CVO Motorcycles
Since 1999, Harley-Davidson (NYSE: HOG) Custom Vehicle Operations™ (CVO™) motorcycles have been an aspirational collection of limited-production motorcycles that deliver the ultimate in refinement of styling, design, craftsmanship and attention to detail, along with top-of-the-line performance. Over the decades, Harley-Davidson designers and engineers have thoughtfully evolved these motorcycles, introducing incremental improvements to further enhance the riding experience, while carefully respecting their heritage and position as icons within the hearts and minds of enthusiasts around the world.
Today, Harley-Davidson announces two new 2023 CVO motorcycles with exclusive and dramatic new visual designs, advanced technology, and dynamic performance, the details of which will be announced on June 7, 2023, with the official premiere of the all-new 2023 CVO Street Glide® and CVO Road Glide®. For more information, visit www.h-d.com/ourfutureisreal.
"With the introduction of the all-new CVO Street Glide and CVO Road Glide, we've completely reimagined two of Harley-Davidson's most iconic motorcycles and redefined the boundaries of CVO in the process," said Jochen Zeitz, Chairman, President and CEO of Harley-Davidson. "By rethinking these two models from the ground up, we are ushering in a new era of innovation, design, engineering, and technology, while expanding the definition of Harley-Davidson CVO and taking the Grand American Touring experience to another level. The new CVO Street Glide and CVO Road Glide break the mold and reset the bar for the pinnacle Harley-Davidson riding experience."
"These all-new and unquestionably Harley-Davidson designs bring a cohesive and dynamic flow from the front fenders to the saddlebags," said Brad Richards, Harley-Davidson Vice President of Design and Creative Director, commenting on the design of the new motorcycles. "Achieving a greater degree of visual change than any generation prior, the design of these CVO™ Street Glide® and CVO™ Road Glide® models are revolutionary takes on the historical art of evolution. Like all Harley-Davidson® motorcycles, these new models are meant to instill a sense of timeless desire."
2023 Harley-Davidson CVO™ Street Glide®
The all-new batwing fairing featured on the 2023 CVO™ Street Glide® model offers an evolved profile exhibiting a faster overall gesture and more swept windshield. Undercuts beneath the headlamp are more pronounced, and turn indicators are integrated as opposed to external units. While the iconic "T" shape of the batwing fairing is retained, the silhouette and graphic outline have been modernized with updated surfacing, and the new fairing integrates in design with the fuel tank, side covers and saddlebags. The "Omega-shaped" signature light provides instant recognition of the new model and turns signals are seamlessly integrated into the left and right lamp elements.
2023 Harley-Davidson CVO™ Road Glide®
The all-new CVO™ Road Glide® model fairing presents an aggressive update to the MY22 "sharknose" design and integrates with the fuel tank, side covers and saddlebags. The single LED headlamp has a wide, horizonal shape, yet appears to have twin elements, recalling a key feature of all previous Road Glide® model fairings and turn signal lamps are integrated within the outer portions of the signature lighting.
Both models feature:
Dramatic new visual designs
New Milwaukee-Eight® VVT 121 engine
All-new suspension
All-new infotainment system
Offered with two paint/finish options
Further details will be announced on June 7, 2023. For more information, visit www.h-d.com/ourfutureisreal.
Harley-Davidson stands for the timeless pursuit of adventure and freedom for the soul. Go to H-D.com to learn more about the complete line of 2023 Harley-Davidson® Grand American Touring, Sport, Adventure Touring, Cruiser and Trike motorcycles, Harley-Davidson Certified™ pre-owned motorcycles, Harley-Davidson® Genuine Motor Parts & Accessories, Harley-Davidson® MotorClothes® apparel and gear, and Harley-Davidson Financial Services.
---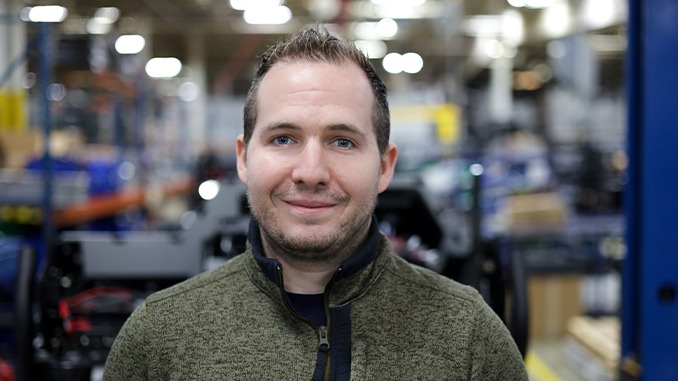 Landmaster welcomes 8-year Digital Marketer Colt Gonzalez as their Digital Marketing Manager
American-made UTV manufacturer, Landmaster, announces their new hire, Colt Gonzalez, as their Digital Marketing Manager.
Colt has worked in Marketing since 2016 and has experience as a Marketing Coordinator, Content Creator, and Social/Digital Media Producer. Colt will implement his expertise in content marketing and ad strategy for Landmaster.
Colt says, "I've always been passionate about the auto industry, and having an opportunity to craft new experiences and manage the digital community for Landmaster is exciting! Building a connected community is important, and being a key part of that initiative is an honor. The UTV market shows promising growth potential, and I'm excited to be part of this great company."
Colt has gained much of his Marketing experience and talents from his exposure to many significant industries, including music, automotive, insurance, optics, and aircraft. He is excited to bring all he knows to his new role at Landmaster.
Colt enjoys spending time with his wife and two sons outside of work. They partake in various excursions, including being in nature and traveling. He also partners with car auction companies to take pictures and videos of their listings for their auctions and events.
Learn more about Landmaster: www.Landmaster.com
---
Volcon ePowersports Announces Expansion into Canada, Hiring Industry Veteran Gerry Picard to Lead Sales
Volcon Inc. ("Volcon" or the "Company"), the first all-electric, off-road powersports company, announced today its portfolio of electric vehicles will be available at Canadian dealerships, with industry veteran Gerry Picard being named the brand's Canadian National Sales Manager.
Picard brings a strong knowledge of Canadian powersports dealership operations, having most recently served as Canadian Director of Sales for Mahindra Vehicle Sales and Service for its Roxor brand from 2018-2022. Picard also spent a combined 30 years with BRP and Yamaha in a variety of positions, including dealer development, product development and territory management. He has also worked in various consulting roles.
"We are excited to announce our expansion into Canada," said Melissa Coffey, Vice President of Global Revenue and Business Development at Volcon. "It's an important market for our growing line of 2-wheel and 4-wheel products and a natural extension of our efforts in the U.S. We are also thrilled to name Gerry Picard as our head of sales in Canada. He brings decades of experience in helping dealership owners grow their business and we're glad to have him represent our brand in Canada."
Picard's extensive experience will allow him to engage with dealerships throughout Canada that are seeking to increase their profitability, and broaden their inventory to include electric vehicles by adding Volcon's two and four wheel offerings. The Company is on track to establish 30 to 40 dealers in 2023 and 50 to 60 2024. "The powersports industry is on a fast track of change moving to electric mobility, with Volcon on the leading edge of this change," Picard said. "I invite all Canadian dealers to reach out and look at how Volcon can dramatically increase their bottom line with an excellent lineup of both 2-wheel and 4-wheel electric vehicles."
The timing of the announcement aligns with the Canadian government's recent efforts to mitigate the effects of climate change and implement regulations like the electric-vehicle mandate and a federal carbon tax. The EV mandate will require all new passenger vehicles and light trucks sold in Canada after 2035 be electric zero-emission vehicles. In addition, the country's carbon tax increased by $15 CAD on April 1.
"These regulations show that Canada is thinking about EV seriously and we're making a sound choice to work with our neighbors up north," Coffey said. "We're confident it will be a robust market for expansion, especially as the need for other zero-emission vehicles plays a role in furthering Canada's efforts to fight climate change."
Based in Alberta, Picard graduated with a Bachelor's degree in Business/Commerce from the Northern Alberta Institute of Technology. Picard welcomes interested Canadian dealers to reach out to him at [email protected].
---
LiveWire Group, Inc. Reports First Quarter Financial Results
LiveWire Group, Inc. ("LiveWire") (NYSE: LVWR) today reported first quarter results.
"LiveWire continues to invest in advancing our core technologies and expanding our product portfolio. The Del Mar is rapidly moving towards production with the first deliveries in the U.S. targeted for Q3 2023. We're excited to bring the brand to Europe with two outstanding products, first the LiveWire ONE® and then the Del Mar™," said Ryan Morrissey, President, LiveWire.
First Quarter 2023 Business Highlights
Sold 63 LiveWire ONE electric motorcycles compared to 72 LiveWire ONE electric motorcycles in the prior year.
Continued development of the Del Mar platform during the quarter to ready Del Mar for production ramp-up with first deliveries targeted for Q3 2023.
On track to expand European distribution with retail partners in 4 priority markets with sales of LiveWire ONE expected to begin mid-May followed by Del Mar introduction.
LiveWire Group, Inc. – Unit Results
$ in millions, except units
1st quarter
2023
2022
Change
LiveWire ONE (units)
63
72
(13%)
Harley-Davidson LiveWire (units)
—
25
NM
Electric Motorcycle Shipments (units)
63
97
(35%)
NM – not meaningful
First Quarter 2023 Results
LiveWire Group, Inc. – Consolidated Results
$ in millions, except units
1st quarter
2023
2022
Change
Consolidated Revenue
$7.8
$10.4
(25%)
Electric Motorcycles
$1.5
$2.3
(36%)
STACYC
$6.3
$8.1
(22%)
Consolidated Operating Income (Loss)
($24.9
)
($15.7
)
59%
Electric Motorcycles
($24.8
)
($16.7
)
48%
STACYC
($0.1
)
$1.0
NM
Net Loss
($21.1
)
($16.0
)
32%
NM – not meaningful
LiveWire Group, Inc. is comprised of two business segments:
Electric Motorcycles – a business segment focused on the sale of electric motorcycles and related products
STACYC – a business segment focused on the sale of electric balance bikes for kids and related products
Electric Motorcycles
LiveWire ONE units sold in the first quarter were 63 units, versus 72 units in the prior year, or down 13%. Electric Motorcycles revenue was down 36% in the first quarter, due to lower unit sales of LiveWire ONE units and the inclusion of Harley-Davidson LiveWire units in Q1 2022 prior to the accounting carve-out. In line with expectations, increased operating losses versus the first quarter of 2022 were the result of the planned increase in product development investments to advance the electric vehicle systems and deliver the Del Mar. Operating losses also incorporate the added planned costs of standing up a new organization, including growing headcount.
STACYC
STACYC revenue was down 22% in the first quarter, due to our channel partners for electric balance bikes taking a more conservative approach to inventory in response to the macro environment as compared to the first quarter of 2022. STACYC operating loss for the first quarter was negative $0.1 million versus operating income of $1.0 million a year ago, driven by lower volumes.
2023 Financial Outlook
For the full year 2023, the Company reaffirms its initial guidance and continues to expect:
Electric Motorcycle unit sales of 750 to 2,000
LiveWire Group Operating Loss of $115 to $125 million
Liquidity
To support future ongoing operations, the Company has the following available liquidity:
Cash and cash equivalents as of the end of Q1 2023 of $236 million
A non-binding $200 million term sheet with majority shareholder
Share