News and stories from the world of Powersports business.
---
RumbleOn Appoints Steven J. Pully to its Board of Directors
RumbleOn, Inc. (NASDAQ: RMBL) ("RumbleOn" or "the Company"), the nation's first technology-based powersports platform, today announced the appointment of Mr. Steven J. Pully to its Board of Directors ("the Board"), effective May 11, 2023. Mr. Pully is an experienced board member, investment banker, restructuring professional and corporate executive. He has served on over 35 boards over the course of his career across a wide range of industries, including retail, entertainment, manufacturing, technology, and energy and power.
Mr. Pully's appointment follows a number of corporate governance enhancements recently implemented by the RumbleOn Board to bolster its diversity and expertise. Mr. Pully was proposed as a nominee by shareholders and former Board members, Bill Coulter and Mark Tkach, and he replaces Peter Levy, who recently resigned from the Board. With the addition of Mr. Pully, all seats on the Company's Board are again filled. Mr. Pully will serve on the Audit Committee of the Board.
"We are pleased that Steve promptly accepted our invitation to meet with the Nominating and Corporate Governance Committee and has accepted our invitation to join the Board during this important chapter for RumbleOn, as we continue to execute on our growth strategy and grow our market share," said Shin Lee, Chair of the Company's Nominating and Corporate Governance Committee. "As a seasoned corporate governance and business leader, he brings relevant expertise and a highly valuable skillset to our Board, in addition to a fresh perspective. I'm confident that Steve's addition will strengthen our leadership at RumbleOn and even better position us for success."
Mr. Pully is a Founding Partner of Speyside Partners, a Dallas-based investment banking and restructuring advisory firm, the part-time Chief Executive Officer and Chairman of Harvest Oil & Gas, and Chairman of EverView. Previously, he was a partner and the General Counsel of Carlson Capital, L.P., a multi-strategy hedge fund. Mr. Pully is also a licensed attorney and Certified Public Accountant in the state of Texas and is a CFA Charterholder. Additionally, he holds various FINRA licenses.
"I'm excited to join such a fast-growing and innovative company and to help RumbleOn expand its business and unlock even greater value through the successful execution of its strategy," said Mr. Pully. "The Company is in an exciting phase of growth and I'm looking forward to bringing my perspective and experience to the Board of Directors."
Mr. Pully will serve as a Class I director, with his term expiring at the 2025 Annual Meeting.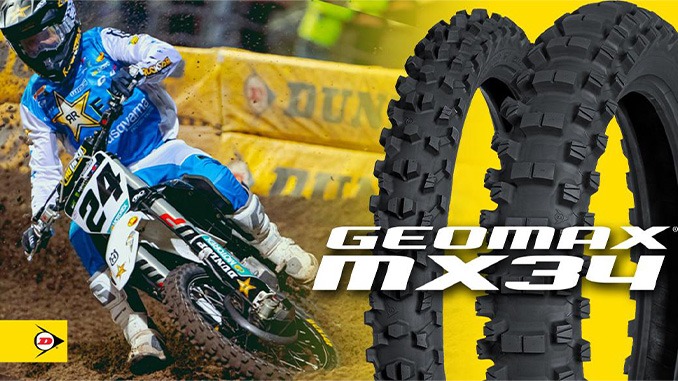 Dunlop Motorcycle Tires Introduces the Geomax MX34
Dunlop Motorcycle Tires is excited to introduce the latest addition to the Geomax family – the MX34, an engineering feat designed to deliver unrivaled performance and control. The MX34 is a versatile powerhouse that can handle more terrain with greater ease. With an advanced mud evacuation system, new carcass material, and state-of-the-art Progressive Cornering Block Technology (PCBT), the MX34 provides enhanced grip and unbeatable traction. Whether you are competing professionally or hitting the trails on the weekends, you can trust the MX34 to provide the stability and control you need to perform at your best. With this new tire, you will have the confidence to take on any challenge and come out on top.
The Geomax MX34 truly excels in soft/intermediate terrain conditions, with an emphasis on softer conditions. Dunlop's goal was to provide a tire that delivers real performance advantages to give racers a true competitive edge by improving overall performance in a broader range of conditions all while keeping its durability. To do this, Dunlop relied on top AMA Pro racers, Team Dunlop Elite amateur racers for small bike sizes, and the testing team at the Dunlop Proving Grounds in Huntsville, Alabama to develop the tire on a wide range of tracks and conditions.
"At Dunlop, we pride ourselves on always improving upon our product," said Broc Glover, Sr. Manager, Off-road Motorcycle. "With the help of pro-level Supercross and Motocross riders, plus our test riders in Huntsville, we are always innovating and progressing to develop the best tires possible. The MX34 really takes the performance to a whole new level!"
The Geomax MX34 elevates the game. Most motocross tires are only especially effective in a single type of terrain, but the improvements Dunlop has made with the MX34 create outstanding performance across a larger spectrum of terrain.
The MX34 features advanced mud evacuation technology that keeps you in control even in the muddiest of conditions. You can ride with confidence, knowing that your tire is working to keep you stable and safe.
Dunlop developed a new carcass material that ensures maximum performance stability throughout the race. No matter how challenging the terrain, you can count on the MX34 to deliver the stability and control you need to stay ahead of the competition.
The MX34 features a new PCBT (Progressive Cornering Block Technology) that delivers enhanced grip in medium terrain. You will experience unparalleled control and confidence as you tackle even the toughest of tracks.
With the MX34, you will notice overwhelming traction during starts and accelerating out of corners. You will be able to accelerate faster and take corners with greater speed and precision, giving you a significant edge over your competition.
The all-new Geomax MX34 is available in all popular sizes from mini to big bikes:
About Dunlop Motorcycle Tires
Dunlop is the largest supplier of original equipment and replacement motorcycle tires in the U.S.A. For more information, visit www.DunlopMotorcycleTires.com. Follow @ridedunlop on Instagram, Facebook, YouTube, and Twitter for the latest Dunlop news. Use #RideDunlop and/or #RaceDunlop to share your Dunlop moments.
---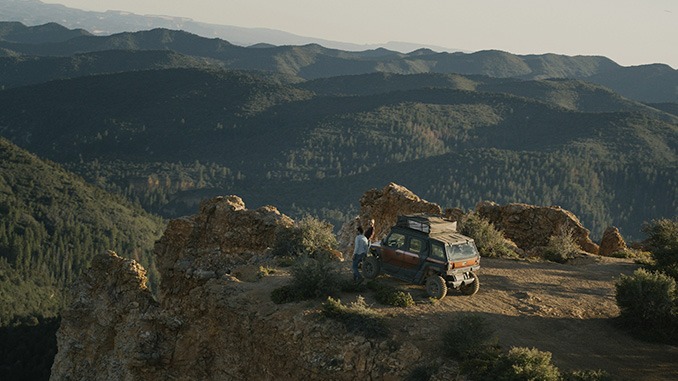 Polaris Carves a New Path for Side-by-Sides & Outdoor Adventure with Polaris Expedition – A First-Of-Its-Kind Adventure Vehicle that Elevates Outdoor Pursuits
Polaris Off-Road, the leader in off-road vehicle innovation, is once again driving the industry forward with a first-of-its-kind side-by-side platform – the all-new Polaris XPEDITION. The 2024 Polaris XPEDITION XP and ADV create an entirely new category of "adventure side-by-sides," combining the all-terrain capabilities of traditional side-by-sides with comfort and cargo capabilities typically associated with overlanding at the highest level.
Designed with a host of standard features and optional configurations to accommodate the greatest range of outdoor pursuits and enable consumers to keep chasing the wild, the Polaris XPEDITION is the most adaptable, comfortable and capable adventure machine on the market.
"In light of the incredible growth of the adventure segment, we decided to dramatically change the game with a vehicle that takes no cues from predecessors and leads the way for an entirely new side-by-side experience," said Reid Wilson, Vice President, Polaris Off Road Recreation. "Our goal was to bridge the worlds of traditional side-by-sides and overlanding with a vehicle that allows the most passionate adventurers to go farther and deeper than ever and discover totally new destinations and experiences."
With the Polaris XPEDITION lineup, Polaris has created a new category of "adventure side-by-sides" – vehicles designed to enable and elevate the broadest range of specific outdoor pastimes and pursuits. To date with recreational side-by-sides, the driving experience itself has been the predominant focus of design and development. Conversely, with utility side-by-sides, the emphasis has been on labor- and job-oriented benefits. With Polaris XPEDITION, Polaris' design and development efforts were focused on elevating outdoor adventure, delivering a level of adaptability, comfort and capability to go farther into the wild, allowing new customers to explore the outdoors unlike ever before.
"We identified a definitive opportunity in the market around outdoor adventure and an increasing amount of consumers pursuing outdoor experiences, from the more traditional things like camping, hiking, hunting and fishing, to more sport-oriented, athletic pursuits like mountain biking or kayaking," said Steve Menneto, President, Polaris Off Road. "We are driving our industry forward, once again, with innovation in the adventure side-by-side market to meet the needs of passionate adventurers."
The Polaris XPEDITION performs without missing a step, allowing riders to conquer rugged terrain with thoughtfully designed standard features, combined with Polaris' widest range of accessories and customization options to date. With adaptability at the forefront, the 2024 Polaris XPEDITION features integrated fold-flat rear seats, a pass-through cab and easy roof rack solutions to accommodate virtually any loadout. Delivering all-day comfort for any adventure, the Polaris XPEDITION is the first-ever sport side-by-side to offer a fully enclosed cab with full roof coverage, windows and optional heating and air conditioning providing riders protection from the elements.
The Polaris XPEDITION ADV model features a fully covered pass-through rear cargo box providing 36″ and 63″ on the 2-seat and 5-seat models, respectively, of flat storage length. The Polaris XPEDITION XP features a dumping cargo box that measures 30″ long to provide ample space for your spare tire and additional gear or accessories. The XP 5-seat model features a 60/40 split flip-up rear seats which allows seating to convert to storage space in seconds, while the ADV 5-seat model also has fold flat functionality for even more configuration and storage. Both models feature a segment-leading 48″ width box with 16″ high side walls so riders can carry equipment with ease.
Adaptable for Any Adventure
The 2024 Polaris XPEDITION features a flat roof that enables over 100 all-new adventure focused accessories including, Rhino-Rack® roof rack and accessories such as the Polaris rooftop tent, kayak holder, fishing rod holder, MAXTRAX® traction boards and more. Additionally, flat floors and a large rear storage box allow for ample space to carry gear and keep it protected from the elements. Whether hauling people or supplies, the five-seat configuration offers modular rear seats, providing even more storage space. In addition, a 2,000 lb. towing capacity allows riders to hitch and pull additional gear. Plus, the all-new Lock & Ride MAX cargo system adds an unmatched level of adaptability, with accessories that allow for virtually limitless configurations to best match the needs of the next adventure.
Curated specifically for the Polaris XPEDITION are five rider-inspired accessory collections, built for a variety of activities including Overland, Kayak, Trail, Hunt and Utility.
Comfortable All Day and in Any Season
The Polaris XPEDITION is equipped with plush and sophisticated FOX® Podium QS3® Shocks with Position Sensitive Spiral technology keeping the ride smooth and enjoyable all day, even against rough terrain. An optional enclosed Pro Shield Cab System offers the most integrated, tight seal year-round to provide a superior experience every day, in every season. Additionally, the NorthStar trim features an exclusive HVAC system with adjustable control modes, allowing riders to set and direct the airflow to ensure the cab stays comfortable in hot or cold conditions. The NorthStar temperature-controlled vehicle is the industry's only sport side-by-side to offer HVAC standard. Coupled with power windows and a tip-out front windshield, riders can still enjoy the great outdoors within the comfort and protection of the cab.
Focusing on rider comfort, the Polaris XPEDITION cab features a tilt and telescoping steering wheel, 6″ of seat adjustability and front bucket seats for a tailored fit. To keep rider's gear protected, the vehicle also has available locking doors, center console and a rear cargo box. Exploring the unknown confidently has never been easier with Polaris' industry-leading seven-inch touchscreen display powered by RIDE COMMAND, giving riders access to the most sophisticated GPS and trail network available. The Group Ride feature allows riders to communicate, navigate and stay connected as a group while out on the trail. Even while appreciating nature, riders can enjoy the soundtrack to their outdoor adventure with a JBL® Trail Pro audio system.
Capable Beyond the Trailhead
For the ultimate adventurer looking to stay out longer and go deeper into the backcountry, the 2024 Polaris XPEDITION touts the industry's largest fuel capacity of any factory side-by-side on the market with a 200+ miles range*. The 114-horspower, ProStar 1000 Gen 2 engine provides quick responsiveness and acceleration, while the on-demand all-wheel drive, Pro Armor 30″ Crawler XP tires and a segment-leading 14″ of ground clearance make easy work of the even the most technical terrain. High-mounted air intakes, sealed electrical components and extreme approach and departure angles allow riders to tackle trail conditions with confidence, knowing the electrical system will stay dry and the engine, clutches and belt will still receive air flow for peak performance.
Built with a purposeful design, the Polaris XPEDITION comes with a Polaris HD 4,500 LB winch to help navigate the unknown and makes it easier than ever to add a Glacier Pro HD plow system. Plus, the Polaris PULSE electrical system allows you to easily install electrical accessories such as light bars, a heater kit and more so you can go the distance year-round, day or night.
The 2024 Polaris XPEDITION XP and ADV are both available in two and five-seat configurations in three trims: Premium, Ultimate and NorthStar. The Ultimate and NorthStar trims will begin shipping to dealers in Summer of 2023, while the Premium trim will be made available in 2024.
2024 Polaris XPEDITION XP Premium: Starting at US $28,999
2024 Polaris XPEDITION ADV Premium: Starting at US $29,999
*This trim will be made available in 2024.
The Polaris XPEDITION Premium features a 4.3″ JBL® Color Display and Trail Pro 2000 Audio, 660 W stator charging system, FOX ® Shocks, Pro Armor 30″ Crawler XP tires with 15″ wheels, standard bumper, winch and roof. The ADV 5-seat model includes covered cargo area with flat fold and 60/40 split flip-up rear seats, while the XP 5-seat model includes a dumping cargo box and 60/40 split flip-up rear seats.
2024 Polaris XPEDITION XP Ultimate: Starting at US $31,999
2024 Polaris XPEDITION ADV Ultimate: Starting at US $32,999
In addition to the premium offering, the Polaris XPEDITION Ultimate also includes Polaris' industry-leading seven-inch touchscreen display powered by RIDE COMMAND, 900W stator charging system, JBL® Trail Pro 4100 surround sound audio system with 400W AMP and 10″ subwoofer, front and rear cameras, tilt and telescopic steering, plus padded console and auto stop winch.
2024 Polaris XPEDITION XP NorthStar: Starting at US $38,999
2024 Polaris XPEDITION ADV NorthStar: Starting at US $39,999
Rounding out the lineup is the top-tier Polaris XPEDITION NorthStar. Including everything from the Ultimate trim, the NorthStar trim features a fully enclosed cab with HVAC temperature and zone controls, lockable full doors with power windows and a tip-out front glass windshield. The NorthStar trim also comes standard with RIDE COMMAND+, allowing for vehicle health monitoring and more.
To learn more, please visit polaris.com/PolarisXPEDITION or join the conversation and follow on Facebook sm, Instagram sm, YouTube sm and Twitter sm.
---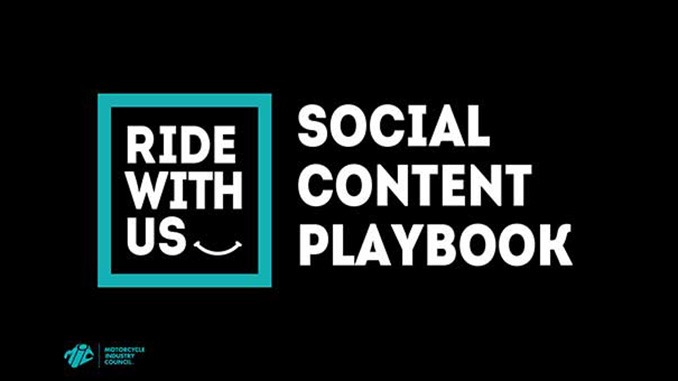 'Ride With Us' Sets Sights on Reaching Millions More Potential Riders
Leveraging a substantial investment made in 2021 by Pineapple Payments, a provider of payments technology solutions, the Motorcycle Industry Council is launching the next evolution of its Ride With Us market expansion program to include a comprehensive new website and additional Moto Intro events scheduled across the country, encouraging millions more to explore riding.
The MIC's market expansion initiative is an integrated program aimed at inspiring and supporting new and returning riders as they integrate into the riding community. The program's Moto Intros provide those curious about motorcycling the opportunity to get their first taste of riding by providing the bikes, gear, and coaching.
"We are in the second full year of the investment, and the Motorcycle Industry Council's Ride With Us team is geared up for another full year of helping potential riders discover the joys and possibilities that motorcycling brings," said Erik Pritchard, president and CEO of the Motorcycle Industry Council. "Our industry has something to offer almost everyone, and with the momentum Ride With Us is building, our industry can continue to pull together to get more riders riding more."
Pineapple Payments refocused its MIC Bankcard Program to better support its partnership with MIC, sharing a goal to improve the payment processing experience for powersports dealers, suppliers, and manufacturers. MIC Bankcard also generates revenue, which it reinvests into the industry, including helping to support MIC's market expansion vision.
"The Ride With Us market expansion program is an industry-wide collaboration, and we know first-hand how even allied trades like ours, payment processing, can play a part," said Melissa Burger, sales and implementation coordinator for the MIC Bankcard Program from Pineapple Payments. "We're excited to see how the MIC continues to seize this opportunity and expand its efforts to welcome new and returning riders."
The MIC's market expansion initiative is an integrated program aimed at inspiring and supporting new and returning riders as they integrate into the riding community. The initiative, headed by Cinnamon Kernes as the MIC's vice president of market expansion, continues to evolve from the foundational work led by the MIC Board of Directors.
PROVIDING BETTER PAYMENT EXPERIENCES FOR THE POWERSPORTS INDUSTRY
The MIC Bankcard Program from Pineapple Payments serves to provide better payment experiences and reduce the cost of payment acceptance for dealers, suppliers, and manufacturers in the powersports industry. From DMS integrations and P2PE terminals to real-time transaction management and omnichannel payment acceptance tools, there's a solution for every merchant and every obstacle.
---
Share