News and stories from the world of Powersports business.
---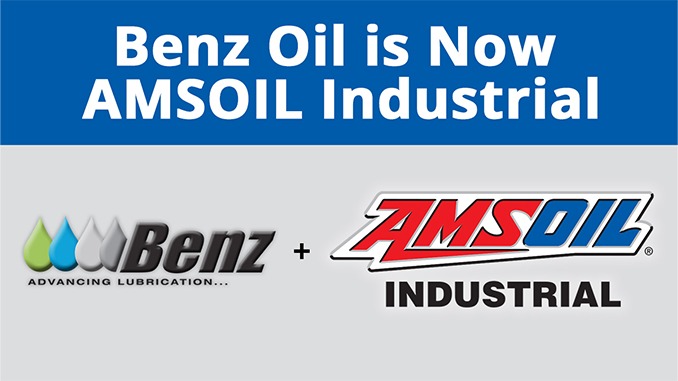 AMSOIL INC. Acquires Benz Oil, Expanding AMSOIL Industrial Business Unit
Two Wisconsin-based, family-owned companies are joining forces. AMSOIL INC., a global leader in synthetic lubricant technology, has acquired Milwaukee-based Benz Oil. Founded in 1898, Benz specializes in the development, manufacture and supply of industrial and metalworking fluids. Benz Oil will become part of AMSOIL and the AMSOIL Industrial business unit.
"Bringing the Benz team and facilities onboard as part of AMSOIL Industrial immediately boosts our capabilities and expertise with industrial fluids," said AMSOIL Chairman & CEO Alan Amatuzio. "This acquisition makes AMSOIL Industrial the premier choice for companies that want to maximize the efficiency and reliability of their operations. Our solutions, expertise and passion make AMSOIL an indispensable partner."
The AMSOIL Industrial product portfolio includes turbine oil, hydraulic oil, gear oil, compressor oil, stationary engine oil, grease, coolant and flushing and cleaning products. Now, cutting and grinding metalworking fluid, process fluid, heat-transfer fluid and other specialty fluids are added to that list.
"The most exciting thing about this acquisition is how similar our companies are in our approach to business," said AMSOIL VP, Industrial Dave Meyer. "We both place high value on our people and our customers. AMSOIL Industrial is very focused on a consultative approach to selling and providing value outside the transaction, and Benz operates the same way."
AMSOIL Industrial and Benz Oil both feature strong teams with rich industry experience. "Benz has a very talented team already in place, and they will play a critical role in driving growth for AMSOIL Industrial and setting us further apart from the competition," said Meyer.
The Benz facilities in Milwaukee will be rebranded as AMSOIL. Sales, laboratory operations, production and distribution will continue on site.
"As the third-generation leader of a family-owned company with a strong legacy, it was important for us to find new ownership that would seamlessly embrace our values and preserve the core of what we have built over the past 125 years," said Benz Oil CEO Dixon Benz II. "I truly believe that AMSOIL, another family-owned, Wisconsin company, with a highly capable team, will embrace the values of our organization and accelerate its trajectory. It's exciting to know that AMSOIL embraces our foundation and is committed to growing the company in meaningful ways. This is a tremendous opportunity for our customers and employees."
About AMSOIL
AMSOIL specializes in developing synthetic lubricants that offer innovative answers to the greatest challenges vehicles and equipment present. The extraordinary performance of AMSOIL synthetic lubricants in a range of markets – automotive, powersports, industrial, racing and more – has made our influence in the industry unmistakable and our brand highly respected. Our commitment to innovation has resulted in legions of brand-loyal customers.
AMSOIL founder and industry pioneer Al Amatuzio built his company on the same principles that defined his career as a jet fighter squadron commander – excellence, integrity and strong leadership. In 1972, the breakthrough came. AMSOIL 10W-40 Synthetic Motor Oil, the result of years of research and inspired by aerospace technology, became the first synthetic motor oil in the world to meet American Petroleum Institute service requirements. It outperformed conventional oils on all counts, signaling a new age in lubrication science. Today, virtually every other motor oil manufacturer has recognized the superiority of synthetic lubricants and followed the AMSOIL lead with introductions of synthetic motor oils of their own. Accept no substitutes – AMSOIL is The First in Synthetics.®
About Benz Oil
Founded in 1898, Benz Oil is a leading industrial lubricants manufacturer and supplier that specializes in supporting manufacturers with custom lubrication technology. The rapid rate of technological change throughout the past century has taught us how to adapt, and our team of industry experts has formed a deep understanding of how carefully formulated products – along with the right people – can meet the challenges of a global industrial market.
With one of the largest on-site raw-materials storage facilities in the Midwest, an innovative oil analysis laboratory and unmatched technical resources, Benz Oil has the capabilities to take a product from a customer need, through the R&D process, into production and to the customer, providing unparalleled value. This process and commitment to our customers has allowed us to excel as a product developer and manufacturer. We pride ourselves on consistently meeting the evolving needs of manufacturers, and helping our customers move the needle.
---
RumbleOn Board Announces Significant Corporate Governance Enhancements
RumbleOn, Inc.'s (NASDAQ: RMBL) ("RumbleOn" or "the Company") Board of Directors (the "Board") today announced a series of corporate governance enhancements that reflect the Board's proactive and sustained commitment to strengthening its governance practices and meaningfully refreshing the Board.
In an effort to advance the interests of all shareholders, the Board is implementing enhancements to improve the diversity of the Board, broaden the expertise and skillsets of its directors, and heighten the Board's independence. The changes announced today also include transitions within the executive leadership team of the Company.
RumbleOn's Board today announced the following changes:
The Board has approved an amendment to its bylaws to immediately separate the roles of Board Chair and CEO;
As a result, the Board elected Independent Director, Kevin Westfall, to serve as Chair of the Board, effective immediately;
RumbleOn President, Chief Operating Officer and Director, Peter Levy, has been released from his employment position with the Company without cause and has resigned from the Board, effective immediately. The Company has begun a comprehensive process to identify a successor for the Chief Operating Officer role;
RumbleOn Independent Directors Adam Alexander and Mike Marchlik have informed the Board that they will not seek reelection at the 2023 Annual Meeting of Shareholders; and,
Becca Polak has been appointed to the Board as a new independent director to fill one vacant Class I directorship. Ms. Polak was one of several highly qualified and independent candidates identified by an independent search firm hired by the Company's Nominating and Corporate Governance Committee and was selected based on her extensive and highly relevant experience, as detailed below.
The Board will be inviting Steven Pully, founding partner of Speyside Partners and one of the director nominees proposed by shareholders and former Board members, Bill Coulter and Mark Tkach, to join the Board immediately to fill the Class I directorship vacated by Mr. Levy, subject to satisfactorily completing an interview with the Company's Nominating and Corporate Governance Committee. Additionally, the RumbleOn Board intends to nominate Messrs. Coulter and Tkach for election to the Board at the 2023 Annual Meeting of Shareholders. The Board looks forward to Mr. Coulter and Mr. Tkach accepting their nominations to the Board, an idea first raised by the Company when Mr. Coulter was asked to rejoin the Board in March. Each of Messrs. Coulter and Tkach has previously agreed in writing to being named in the Company's proxy materials and serving as a director if elected.
Messrs. Coulter and Tkach are current shareholders and former directors of the Company, who previously announced their nominations of Mr. Pully, Mr. Coulter and (as an alternate) Mr. Tkach, among other candidates, as part of a series of proposals related to their planned proxy contest. Since then, the Board has repeatedly sought to engage in good faith with Messrs. Coulter and Tkach to resolve their previously disclosed concerns and avert a distracting and costly proxy contest. Messrs. Coulter and Tkach have refused to accept, in a settlement, anything less than immediate control of the Board and, instead, have been content to issue press releases providing misleading and selective characterizations of the negotiations to date. While the Company remains open to constructive dialogue, the Board cannot fulfill its duties to all shareholders by granting control of the Board to Messrs. Coulter and Tkach. In the meantime, the Board is unilaterally implementing the enhancements described in this release.
"These enhancements demonstrate our commitment to ongoing engagement and responsiveness to the input of our shareholders," said Kevin Westfall. "Strengthening our leadership and evolving our corporate governance profile will support the advancement of our strategy, and we're pleased to welcome new perspectives to our Board to help further drive sustained value creation for shareholders."
"We look forward to welcoming Ms. Polak to our Board and believe she will make immediate and substantive contributions as an experienced, independent director," said Shin Lee, Chair of the Nominating and Corporate Governance Committee. "She has an impressive track record in the automotive industry, and RumbleOn will benefit from her experience in driving organic growth and supporting digital transformation, in addition to her legal and compliance background and e-commerce, retail, and consumer finance expertise."
RumbleOn remains committed to pursuing its growth strategy to unlock value and deliver on its goals. The Company's five-pillar strategy, which involves self-funding, restructuring, and reducing debt, investing in technology, improving customer experience, and pursuing accretive M&A opportunities, has enabled the Company to continue to gain market share while expanding the business overall.
RumbleOn will release its first quarter 2023 operational and financial results before the market opens on Wednesday, May 10, 2023.
About Becca Polak
Ms. Polak is a seasoned executive and board advisor who brings a demonstrable record of driving business strategy and execution and technology transformation, with expertise across areas including M&A and IPOs, compliance and regulation, cybersecurity and privacy and P&L enhancement for both established companies and those in the startup space. Most recently, Ms. Polak served as Chief Commercial Officer and General Counsel of CarLotz, a consignment-to-retail used car marketplace. Prior to that, she spent fourteen years on both the business and legal sides of the automotive industry at KAR Global, a global digital platform offering end-to-end solutions for the automotive wholesale industry. She served as President of TradeRev, a dealer-to-dealer, online auto auction division of KAR Global based in Toronto, Ontario from 2017 – 2019, while concurrently maintaining the title and full responsibilities as the Chief Legal Officer and Secretary of the parent company. Ms. Polak has experience across consumer finance, floor-planning, e-commerce, retail, online auction/marketplace, digital technology and legal counsel.
About RumbleOn
RumbleOn is the nation's first technology-based powersports platform. Headquartered in the Dallas Metroplex, RumbleOn provides the only technology-led platform in powersports with a broad footprint of physical locations, full-line manufacturer representation, and high-quality used inventory to transform the entire customer experience. Our goal is to integrate the best of both the physical and digital and make the transition between the two seamless. To learn more please visit us online at https://www.rumbleon.com.
Forward Looking Statements
This press release may contain "forward-looking statements" as that term is defined under the Private Securities Litigation Reform Act of 1995. Readers are cautioned not to place undue reliance on these forward-looking statements, which are based on our expectations as of the date of this press release and speak only as of the date of this press release. Readers are further advised to consider the factors listed under the headings "Forward-Looking Statements" and "Risk Factors" in the Company's filings with the Securities and Exchange Commission, as may be updated and amended from time to time. We undertake no obligation to publicly update or revise any forward-looking statements whether as a result of new information, future events, or otherwise, except as required by law.
Important Information
RumbleOn intends to file a proxy statement with the SEC in connection with the solicitation of proxies for the 2023 Annual Meeting of Shareholders. Any definitive proxy statement and a proxy card will be mailed to RumbleOn's shareholders. RUMBLEON SHAREHOLDERS ARE URGED TO READ ANY PROXY STATEMENT AND OTHER RELEVANT MATERIALS IF AND WHEN THEY BECOME AVAILABLE BECAUSE THEY WILL CONTAIN IMPORTANT INFORMATION. These and other SEC filings made by RumbleOn may be obtained (when available) without charge at the SEC's website at www.sec.govand at the investor relations section of RumbleOn's website at www.rumbleon.com. In addition, investors and security holders will be able to obtain free copies of these documents from RumbleOn by directing a request to Investor Relations, RumbleOn, Inc., 901 W. Walnut Hill Lane, Irving, Texas 75038. Certain Information Concerning Participants RumbleOn and certain of its directors and executive officers may be deemed to be participants in the solicitation of proxies under the rules of the SEC. RumbleOn's shareholders may obtain information regarding the names, affiliations and interests of RumbleOn's directors and executive officers in RumbleOn's Annual Report on Form 10-K for the year ended December 31, 2022, which was filed with the SEC on March 16, 2023 (as amended by Form 10-K/A, which was filed with the SEC on April 28, 2023), and its proxy statement for the 2022 Annual Meeting of Stockholders, which was filed with the SEC on May 2, 2022. To the extent holdings of RumbleOn securities have changed since the amounts printed in the proxy statement for the 2022 Annual Meeting, such changes have been or will be reflected on Statements of Change in Ownership on Form 4 filed with the SEC. These documents can be obtained free of charge from the sources indicated above. Additional information regarding the interests of these participants in any proxy solicitation and a description of their direct and indirect interests, by security holdings or otherwise, will also be included in the proxy statement to be filed by RumbleOn with the SEC in connection with the 2023 Annual Meeting when it becomes available.
Share