News and stories from the world of Powersports business.
---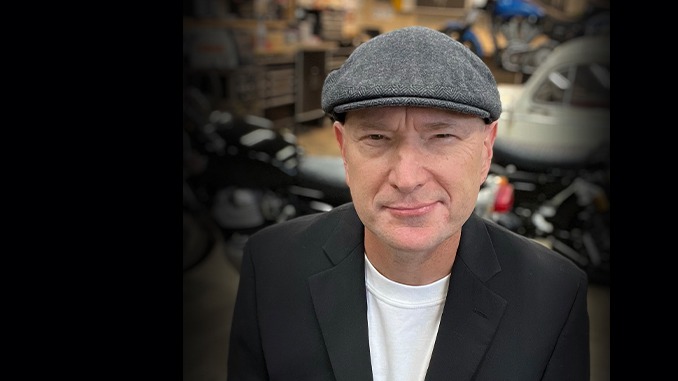 David Zemla exits S&S Cycle
After an eight year tenure, industry veteran David Zemla has announced he'll be stepping away from S&S Cycle. "I've had the honor of working with some incredible teams while at S&S and together we've transformed this storied brand, readying it for an evolving market and many years of success. Now it's time for me to take a break, spend some time with my family and prepare for the next challenge." Shares David.
Zemla had led the sales & marketing efforts at Performance Machine, Progressive Suspension and helped revive Burly Brand before moving to Wisconsin to assume the VP of Marketing role at S&S Cycle.
Beginning in mid 2015 Zemla took the reins of the then struggling S&S marketing department and soon established best in class media and product management teams. Leveraging a combination of creativity, innovation and a data focused approach they helped usher the brands marketing efforts into an industry leading role. During the challenging Covid years he led the space in innovative marketing efforts including digital training sessions and a brand centric podcast. We suspect DZ will return to the powersports space and look forward to working with him again.
David Zemla
714-615-1150
[email protected]
---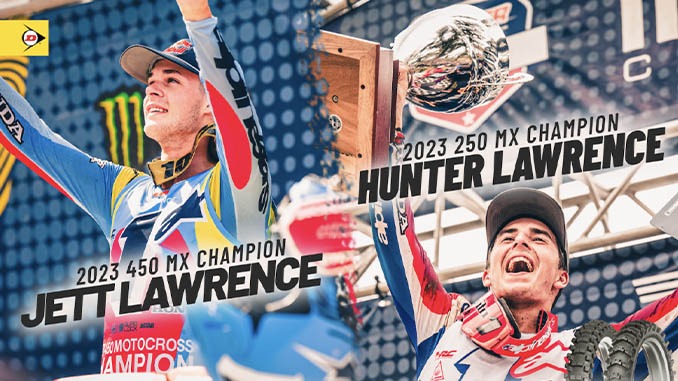 Dunlop Riders Win Both Pro MX Championships Again
The Tucker Freight Lines National at Ironman Raceway, just outside of Indianapolis, Indiana, was the eleventh and final round of the 2023 Pro Motocross Championship sanctioned by AMA Pro Racing. After winning all the AMA Pro Supercross and Motocross championships since 2010, it was no surprise that Dunlop riders won both the 2023 250MX and 450MX Pro Motocross Championships for the 14th consecutive year. The Dunlop Domination continued throughout the overall championship standings, with riders running Dunlop's capturing the top sixteen spots in the premier 450MX class and the top twenty-eight positions in the 250 class. By capturing all the AMA Pro titles in 2023, Dunlop riders have now won a remarkable 178 AMA Pro Motocross and Supercross Championships.
While the 450 title might have caught some by surprise, a rookie in this class emerged as an absolute dominator. With last year's 450 champion sidelined due to injury, it opened the door for a new title holder. Jett Lawrence, Team Honda HRC's two-time 250MX champion, displayed unwavering determination and exceptional riding throughout the season, regardless of the conditions. The Australian sensation secured the championship with two rounds to spare and triumphed in all twenty-two of his motos, establishing himself as the torchbearer for the next generation of motocross racers!
The 250 title was the one to watch as it all came down to the final round. The 450 champion's older brother and 2023 250 East Supercross champion, Hunter Lawrence, started the series on a hot streak with four consecutive overall wins, and held a twenty-two-point lead going into the final Ironman National event. The Aussie rode a calculated first moto to secure his first 250 Pro Motocross championship! Hunter ultimately clinched overall victories in seven out of the eleven 250MX events.
"This 2023 AMA Pro Motocross series has etched its place in history. The pendulum-like shifts within the fiercely competitive 250MX championship, and Jett Lawrence's awe-inspiring 22-for-22 perfect season, made each race unique to itself. For the remarkable fourteenth consecutive year, Dunlop riders demonstrated their supremacy, clinching both 250MX and 450MX championships, and did so by capturing every available podium position across all eleven rounds," stated Broc Glover, Senior Manager of Off-Road Motorcycles at Dunlop. "This isn't just a streak; it's a testament to the resilience of the brand, the excellence of our products, and the unwavering commitment of the Dunlop team. In addition to our well-regarded MX14 soft terrain "scoop" tire, the Geomax MX34 soft/intermediate tire showcased its true potential, providing excellent options for these elite riders. Tires make a difference in motocross, and we extend our profound appreciation to all the teams and riders who entrusted Dunlop for their racing endeavors."
Dunlop wants to congratulate Team Honda HRC and the Lawrence family for an outstanding season! It takes a lot of sacrifices and hard work to win both championships! Dunlop is proud to have them as a part of the Dunlop Family. Now it's time to regroup and focus on the new SuperMotocross World Championship finals!
About Dunlop Motorcycle Tires:
Dunlop is the largest supplier of original equipment and replacement motorcycle tires in the U.S.A. For more information, visit www.DunlopMotorcycleTires.com. Follow @ridedunlop on Instagram, Facebook, and Twitter for the latest Dunlop news. Use #RideDunlop and/or #RaceDunlop to share your Dunlop moments.
---
Risk Racing Unveils the VENTilate PRO "MIX & Match" Motocross Riding Gear
Risk Racing, a trusted name in motocross gear, is thrilled to introduce its highly-anticipated Limited Release: the VENTilate PRO – MIX & Match motocross riding gear.
Over the years, Risk Racing has quietly earned a reputation for producing top-quality motocross riding gear. For the 2024 season, they've harnessed their extensive experience, user feedback, and comprehensive competitive research to create their most impressive line to date: the VENTilate PRO, Mix & Match MX gear.
This new gear line represents a complete overhaul, with every component meticulously reimagined and redesigned. The materials are state-of-the-art performance fabrics, ensuring exceptional breathability and flexibility. The fit is contemporary, athletic, and supremely comfortable. The design strikes the perfect balance between lightweight construction and durability, making it capable of withstanding the rigorous demands of motocross. Additionally, the Ventilate PRO pant features a unique venting system. Open or close the adjustable "intake and exhaust" venting on the front and the back of the legs and keep your body at the right temperature during any riding season. The VENTilate PRO Gear boasts an exceptional blend of craftsmanship and style, and Risk Racing is confident that the VENTilate PRO gear will shine prominently among the top contenders in the market.
What sets the VENTilate PRO line apart is its inclusion in the "MIX & MATCH" collection, an innovative approach that allows riders to create 1, 2, or 3 unique looks at the track without the expense of purchasing multiple full gear sets. The VENTilate PRO pant is designed to work harmoniously with all VENTilate PRO Jerseys, so riders can keep their trackside style fresh week after week, and save money by investing in a single pair of pants that pairs seamlessly with the all 3 VENTilate PRO Jerseys.
To complete the ensemble, Risk Racing offers two sets of gloves within the VENTilate PRO Mix & Match collection, designed to perfectly complement any combination of jersey and pant.
The VENTilate PRO MIX & MATCH Riding Gear is available now in both adult and youth sizes, with jerseys retailing at $49.99, pants at $149.99, and gloves at $32.99. You can find them at your local dealer or conveniently online at riskracing.com.
About Risk Racing: Risk Racing is a trusted name in the world of motocross gear, known for its commitment to producing high-quality, innovative products that enhance the riding experience. With the VENTilate PRO Mix & Match Riding Gear, they continue to raise the bar in the industry, offering riders both superior performance and style.
---
Yamaha Outdoor Access Initiative Achieves Monumental $6 Million Milestone, Bolstering Diverse Riding Opportunities in Oregon
Yamaha Motor Corp., USA, announces the Yamaha Outdoor Access Initiative (OAI) has surpassed a remarkable $6 million in cumulative funding. A trailblazer in the powersports industry, Yamaha's OAI remains steadfast in its commitment to championing and safeguarding access to lands for both motorized and outdoor recreation. Since its inception in 2008, the program has fueled the realization of over 470 projects nationwide.
Steve Nessl, Yamaha's motorsports marketing manager, shared, "Fifteen years ago, when Yamaha conceived the Outdoor Access Initiative, we foresaw the positive impact it would have on our valued customers, dedicated dealership network, and the public landscapes we enjoy today. While much work remains, we take immense pride in our contribution of over $6 million thus far. This support underscores our commitment to foster safe, sustainable riding and recreation across public lands."
The second quarter of 2023 witnessed the endorsement of three pivotal projects in Oregon through OAI. These initiatives provide enhanced riding experiences across the Oregon Sand Dunes National Recreation Area, the Tillamook State Forest, and the Prospect OHV riding area on the Rogue-Siskiyou National Forest. The range of projects, from erecting informative wayfinding signs to constructing vital bridges and staging areas, epitomizes the essence of OAI's dedication to lasting improvements in Oregon's recreational opportunities. Amongst the pool of Q2 applications, 18 grants were awarded, totaling an impressive $311,355. The recipients span the following organizations:
| | |
| --- | --- |
| American Sand Association | Island Trails Network Inc., Alaska |
| Bur Oak Land Trust, Iowa | L.A.N.D.S., California |
| Doe Mountain Recreation Authority, Tennessee | National Forest Foundation |
| Douglas County, Oregon | Off Road Business Association |
| Drummond Dirt & Sno-Jacks, Wisconsin | ODF: Tillamook State Forest, Oregon |
| Friends of Cow Mountain, California | So. California Mountains Foundation |
| Garland Trail Hawks ATV Club, Maine | Starbuck Police Department, Minnesota |
| Great Lot Sportsman's Club Corp., New York | Trash Dogs AZ, Inc. |
| High Desert Keepers, California | Wilderness Wheelers, Minnesota |
Individuals passionate about leading projects to enhance and safeguard access to public lands for motorized and outdoor recreation are encouraged to apply for an OAI grant. Notably, this initiative has expanded to embrace Yamaha's Power Assist Bicycle group, further preserving access to public spaces for all forms of outdoor and motorized recreation.
The application deadline for the third quarter funding cycle is September 30, 2023. Yamaha welcomes the participation of OHV and bicycling clubs, land stewardship groups, and related nonprofit outdoor recreation organizations. To explore the application process, submission guidelines, and access the Yamaha OAI grant application form, visit YamahaOAI.com. The website also features an enlightening blog replete with project highlights to fuel inspiration.
Stay seamlessly connected with Yamaha through avenues such as the Yamaha Outdoors podcast, social media channels via @YamahaOutdoors, and by tracking the following hashtags: #Yamaha, #YamahaOAI, #REALizeYourAdventure, #ProvenOffRoad, and #AssembledInUSA.
About the Yamaha Outdoor Access Initiative
Since 2008, the Yamaha Outdoor Access Initiative has led the powersports industry in supporting responsible access to our nation's public lands for outdoor enthusiasts. With more than $6 million contributed to over 470 projects across the country, Yamaha has directly and indirectly supported thousands of miles of motorized recreation trails, maintained and rehabilitated riding and hunting areas, improved staging areas, supplied organizations with essential OHV safety education, built bridges over fish-bearing streams, helped children learn to ride bicycles, and partnered with local outdoor enthusiast communities across the country to improve access to public lands. Each quarter, Yamaha accepts applications from nonprofit or tax-exempt organizations including OHV riding and cycling clubs and associations, national, state, and local public land-use agencies, outdoor enthusiast associations, and land conservation groups with an interest in protecting, improving, expanding, and/or maintaining access for safe, responsible, and sustainable public use.
Updated guidelines, an application form, and news about the Outdoor Access Initiative are available at YamahaOAI.com. For specific questions about the Yamaha Outdoor Access Initiative, call the dedicated hotline at 1-877-OHV-TRAIL (877-648-8724), email [email protected], or write to:
Yamaha Outdoor Access Initiative
3065 Chastain Meadows Parkway, Bldg. 100
Marietta, GA 30066
---
Share