The Kawasaki Race of Champions, or KROC, is only a couple of weeks away and its shaping up to be quite an event. The race is held at Raceway Park in Old Bridge Twp, New Jersey, and 2019 marks the 43rd annual event.
Taking place over 3 days, October 4th thru 6th, the race features classes for all levels and ages of racers and always produces great racing action.
Here is the event flyer with all of the details.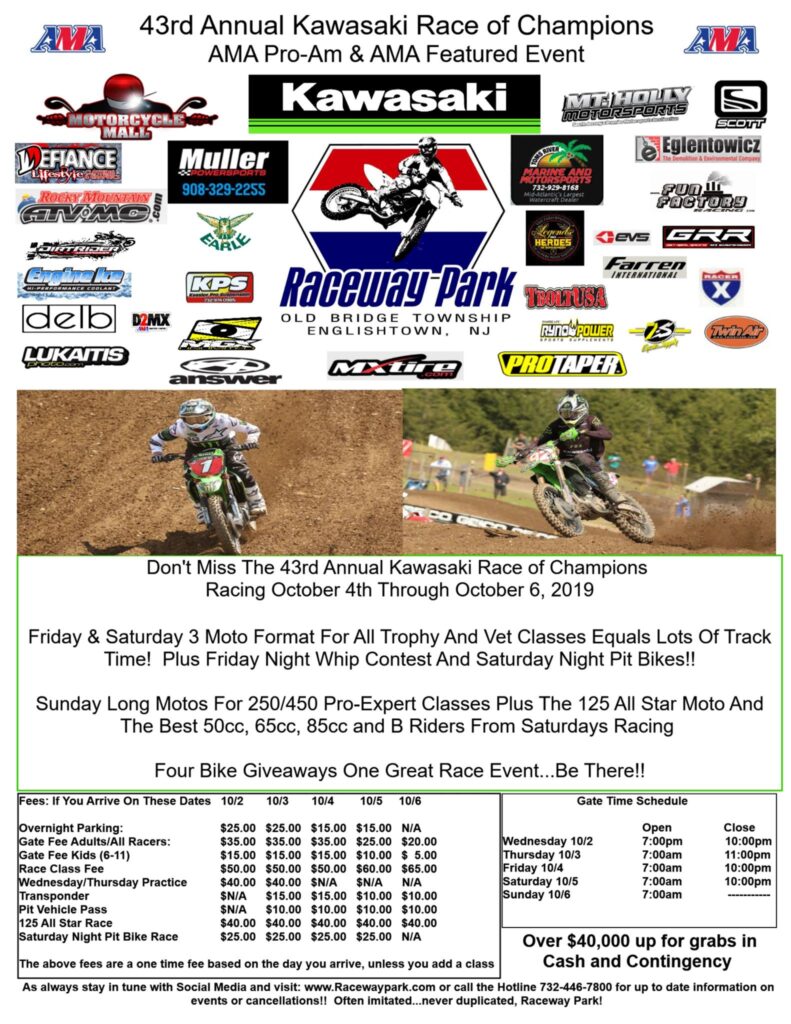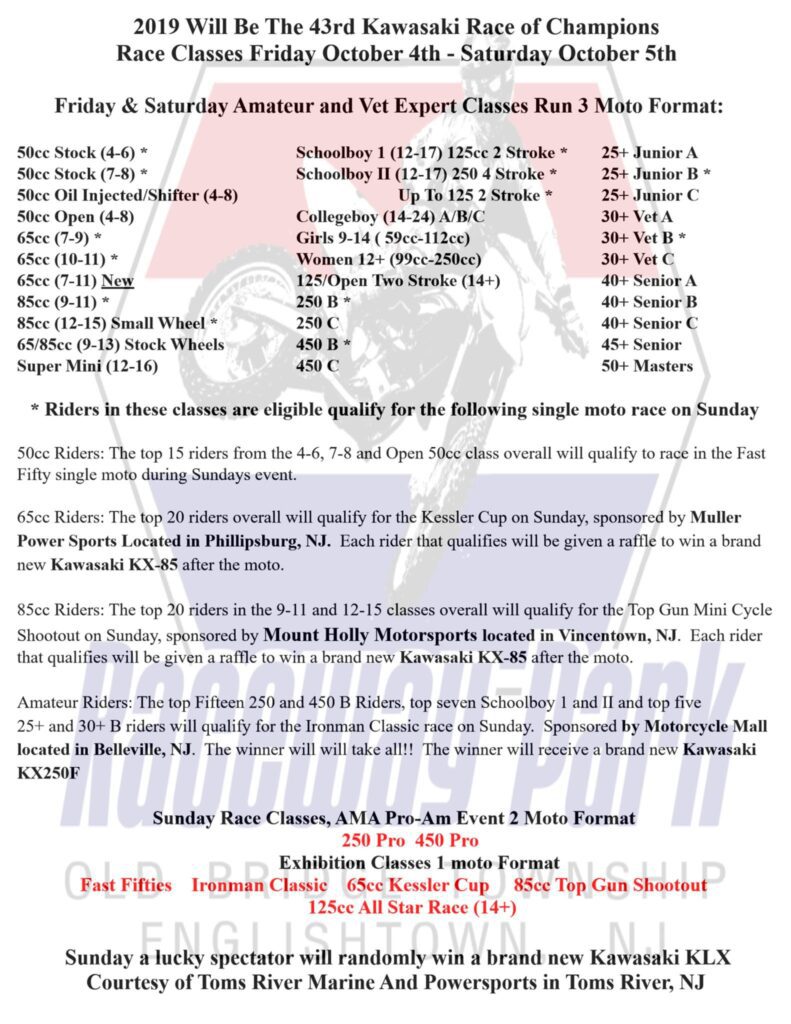 Share