Happy Sunday – Here are six things I came across last week while living my life. I hope you find them interesting, unique, or just fun.
Enjoy!
1 – Formula 1: Drive to Survive S4 | Official Teaser | Netflix
Formula 1: Drive to Survive is back. Offering unprecedented access, Season 4 will once again take fans behind the scenes, to witness first-hand how the drivers and teams prepare to battle it out for victory in one of the sport's most dramatic seasons to date.
---
2 – Always start with "maybe".. here is why
---
3 – People Share 30 Of The Most Unexpected Acts Of Kindness Throughout Our History
https://www.boredpanda.com/unexpected-acts-of-kindness-history/
---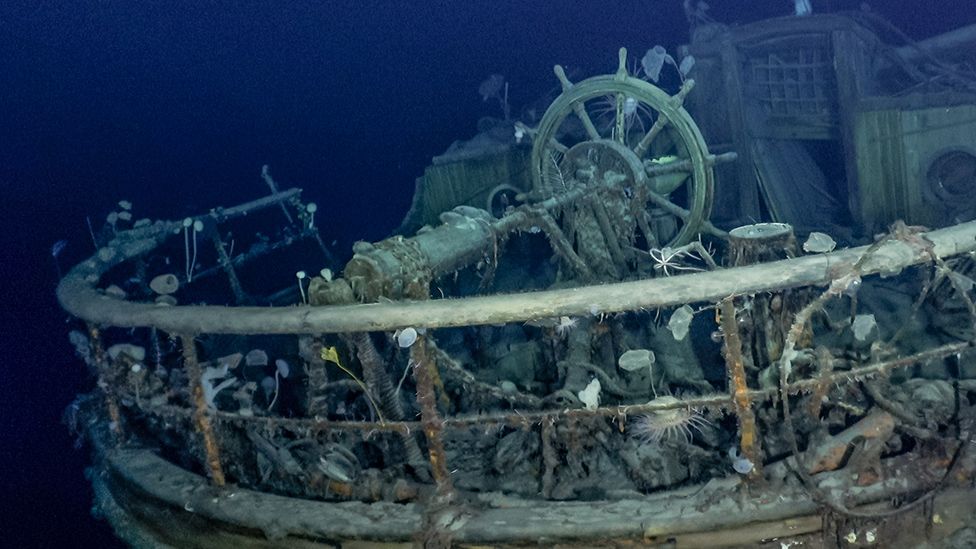 4 – Endurance: 'Finest wooden shipwreck I've ever seen' WOW
Endurance, the lost ship of Anglo-Irish explorer Sir Ernest Shackleton, has finally been identified on the floor of Antarctica's Weddell Sea. The vessel was crushed by sea-ice and sank on 21 November 1915, forcing Shackleton and his men to make a heroic escape on foot and in small boats.
From BBC.com https://www.bbc.com/news/science-environment-60654016?fbclid=IwAR3VQeD06g0-iDgxakhhc6cODQWrYA3-1IzeQyTsUGzrpDO4n3Xcyxqh-lk
---
5 – Dirt Wurx USA | 17 Supercross Tracks in 18 Weeks
Prior to the sixth round of the 2022 Supercross season at Anaheim 3, we spent the week with the Dirt Wurx crew as they worked their magic to build an entire supercross track in a span of three days. We speak with Mike Muye and Alex Gillespie as they give us the rundown on what it takes to build 17 supercross tracks in just 18 weeks. 80 hour work weeks, 500 truckloads of dirt, and a crew of 25 only begins to scratch the surface at what it takes to complete the job of Dirt Wurx USA. Click play and check it out!
---
6 – #MondayMotivation – "The only way to do great work is to love what you do. If you haven't found it yet, keep looking. Don't settle." – Steve Jobs
Share