For the week of March 6, 2022.
Here are a couple of stories that came across my desk that I think are relevant and interesting to the powersports business community.
---
1 – Valuable Insider Insights Available to All – AIMEXPO Education
Videos of the 10 DISRUPTIVE THINKING education sessions at AIMExpo 2022 – featuring nearly 20 presenters and loaded with valuable insider insights – are now available online to revisit or see and hear for the first time.
"AIMExpo's DISRUPTIVE THINKING education sessions were led by industry leaders and covered everything from the most challenging issues facing leaders today to the electrification of powersports in the future," said Andre Albert, MIC director of sales and marketing. "It's all about thinking differently today for a better outcome tomorrow."
Some of the presentations at the January AIMExpo in Las Vegas were part of the MIC Symposium, the first to be held in-person since 2019.
The List of Education Sessions You Can Watch
---
2 – FUELL and Tucker Powersports Announce Ambitious Partnership in the US.
FUELL Inc. and Tucker Powersports are thrilled to announce an exciting new partnership that kicks off in March of 2022.
This powerful new collaboration will feature Tucker as the exclusive distributor of FUELL's premium products to the powersports industry for the USA.
As part of this multi-year, renewable partnership, Tucker will distribute the complete line of FUELL's premium Flluid e-Bikes as well as FUELL's branded accessories and replacement parts.
Tucker Powersports is a world-class distributor with more than 50 years of experience serving thousands of dealers in the United States and Canada. With a support team of nearly 100 regional sales staff, 7000 active dealers and strong marketing capabilities, Tucker is the ideal partner for FUELL to bring the brand to a wider audience and develop the brand, while adding a US premium brand to its portfolio of e-vehicles.
This is an exciting time for electric bikes as the worldwide electric bike industry has experienced tremendous growth and is expected to grow by over 50% to reach nearly $70 billion by 2027.
"This new partnership is a real success for both brands. Providing desirable products through an exceptional dealer network that provides outlets and service near every rider has been Tucker's forte for a long time. FUELL's strengths are in innovative product design and manufacture. In the exploding marketplace for electric mobility, this makes a dream pairing for enthusiasts who want cutting edge designs but need solid local support. Tucker's leadership team has the breadth of knowledge and experience to go full bore into this emerging marketplace, and the leadership at FUELL is very excited for the future together" ~ Erik Buell – CTO at FUELL Inc.
"Our dealers have been tremendously receptive to having ePower products in their dealerships. They will absolutely love the addition of FUELL e-bicycles to our offering. The outstanding performance and stunning design of FUELL Flluid, along with the personal touch offered by Tucker dealers is a great combination to offer consumers looking for an electric bicycle" ~ Jamie Kempinski – Director of Business Development at Tucker Powersports
Everyone at FUELL and Tucker Powersports are excited about this new partnership and looking forward to many years of success for both brands.
---
3 – Keanu Reeves adds two bikes to ARCH Motorcycles lineup – from Canada Motor Guide
Keanu Reeves has been busy rebooting the Matrix movie series, but his ARCH Motorcycles lineup is also getting sort of a refresh, with two new models added to the lineup.
(Remember, ARCH Motorcycles is actor Keanu Reeves' personal motorcycle manufacturing company, selling high-spec bikes to the rich and the famous. The machines are sort of an amalgam of muscle bike engine and naked bike chassis, with styling drawing influence from the world of custom V-twins. The KRGT-1, the foundation of his line, is custom-made to the buyer's specs, so no two are alike … unless, of course, that's what you specify. Reeves is the money behind the company, and no doubt provides inspiration and feedback, as he's a very keen rider, but builder and designer Gard Hollinger is responsible for a lot of the hands-on stuff).
For the past few years, ARCH's lineup was based around the KRGT-1 naked bike (MSRP: $85K USD), but now it's added the Method 143 and the 1S models, for a total of three machines in the lineup.
Here's what ARCH's website says about the Method 143:
The ARCH Method 143 is the ultimate production motorcycle. Created to realize an ambition of what could be achieved in motorcycle design, and to offer the opportunity for ownership of a motorcycle normally unavailable to the public, a concept… A concept led by the design idea of layers and materials including carbon fiber, aluminum and fine leather.
Looking at it, you can see this limited-production machine (23 bikes planned) is going to be so expensive that only Keanu Reeves' Hollywood friends and others in their income bracket will be able to afford it. Too bad, because it sounds fun; the air-cooled 2,343cc V-twin is supposed to make over 165 hp, and more than 150 lb-ft of torque. The bike is expected to weigh 241 kg. Again, it sure looks fun, even if it's more than a CMG staffer is going to spend on a machine.
The 1S seems to be intended for higher production numbers, and comes with sporty flat track styling, updated for the 21st century. It's still Americana, but made to be flogged at a higher speed, by the look of it. It's very similar to the KRGT-1, with the same motor (a claimed 115 lb-ft of torque, no posted hp numbers), but also a beefier chassis, mid-mount controls, lighter carbon-fibre bodywork and other pieces. Reportedly it's about 20 kg lighter than the KRGT-1, so roughly 225 kg. Again, tweaking the bike's configuration will raise or lower this price.
Want more info? Check out the ARCH website. Careful not to drool on your keyboard!
---
4 – Polaris and Zero Motorcycles Named to Fast Company's Annual List of the World's 50 Most Innovative Companies 2022 – From Motor Sports Newswire
Polaris and Zero Motorcycles lauded for their joint venture to deliver category-defining electric powertrains to powersports through their 10-year exclusive partnership in off-road vehicles and snowmobiles
The first vehicle born out of the partnership – the all-electric RANGER XP Kinetic – was launched in December 2021 and sold out in a matter of hours
MINNEAPOLIS, MN & SANTA CRUZ, CA – March 8, 2022 – (Motor Sports NewsWire) – Today, Fast Company announced its annual list recognizing the World's Most Innovative Companies for 2022, and honored the partnership between Polaris (NYSE: PII), the global leader in powersports, and Zero Motorcycles, the global leader in electric motorcycles and powertrains, as one of the most innovative joint ventures. The annual list of Fast Company's Most Innovative Companies has been the definitive source for recognizing the organizations that are transforming industries and shaping society since 2008.
---
5 – GREENGER AND HONDA POWERSPORTS RELEASE FIRST OFFICIALLY LICENSED CRF-E2 YOUTH-FOCUSED ELECTRIC DIRT BIKE – From American Honda
New model features a competitive balance of performance and value
Available exclusively through American Honda Powersports Dealers
ONTARIO, Calif. (March 8, 2022) – Electric dirt bikes became a realistic option for kids and their families today with Greenger Powersports' unveiling of the Greenger x Honda CRF-E2, resulting from a new collaboration with American Honda.
Representing a practical-but-exciting doorway to the world of powersports, the CRF-E2 brings the motorcycling experience to a new pool of customers, whose lives are already increasingly powered by electricity. On the one hand, the bike is a fun training tool for young new riders, as it eliminates the need to operate a clutch or shift lever. For kids who already have two-wheel experience, the CRF-E2 is a reasonably priced step up to real dirt bikes. For either group, it's a quiet, environmentally responsible form of powered recreation that can be enjoyed in more places than traditional mini dirt bikes.
Driven by a low-voltage (48-volt) BLDC electric motor with an inner rotor, the CRF-E2 produces a maximum output of 3.4 horsepower and 18.4 foot-pounds of torque. Its lithium-ion battery has a best-in-class range of approximately two hours in ideal conditions with a full charge. The battery can be fully charged in four hours, or two-and-a-half hours with the optional quick-charge system. With an available spare battery, it can be swapped out in seconds – a Greenger exclusive feature in this class.

The CRF-E2 boasts high-quality components like a twin-spar aluminum frame, tapered aluminum handlebar, front and rear hydraulic disc brakes with petal-style rotors, adjustable aluminum brake levers and 12-inch aluminum wheels with Kenda® Millville K771 knobby tires. Suspension components comprise a 33 mm telescopic hydraulic fork and a DNM shock with adjustable preload and rebound damping; front- and rear-wheel travel are 3.9 and 8.3 inches, respectively. Thanks to red plastic bodywork and blue-and-white graphics mimicking those of Honda Performance dirt bikes like the CRF450R and CRF250R, kids can make believe they're a Team Honda HRC Champion.

With adjustable hand levers and the ability to alter seat height between 24.8 and 25.5 inches, the CRF-E2 physically accommodates a range of riders weighing 99 pounds or less. In addition, maximum power output can be switched between two levels in order to adapt for varying skill and experience levels.

"The CRF-E2 will expand the enjoyment of riding off-road on two wheels to more families," said Brad Chapman, Greenger Powersports Manager of Sales & Marketing. "The appeal to traditional enthusiasts is obvious, as it's just a cool little dirt bike. At the same time, it breaks down barriers with people who wouldn't otherwise consider powersports, but who are already comfortable with electricity's increasingly ubiquitous role in our society. We can't wait to see more kids getting the chance to discover what dirt bikes are all about."

Through this new collaboration, the CRF-E2 is available exclusively through American Honda's nationwide network of participating Powersports dealerships.

"We're pleased to partner with Greenger Powersports to offer an innovative, approachable electric dirt bike to our customers and dealers," said Bill Savino, American Honda Senior Manager of Customer Engagement. "One of Honda's mission statements is 'ensuring the joys for the next generation,' and the CRF-E2 clearly aligns with that objective. We look forward to working together with Greenger to grow motorcycling well into the future."
MSRP for the CRF-E2 is $2,950.
---
6 – Dealership's Parts and Accessories, Motorclothes team named No. 1 in U.S. From Powersports Business
There's no better way to build up team morale than by shouting their epic sales performances from the social media rooftop. And if your dealership's Parts and Accessories and Motorclothes teams are named No. 1 in the nation, you shout it loud and proud, like Harley-Davidson of Scottsdale did on its Instagram.
READ MORE AT – https://powersportsbusiness.com/top-stories/2022/03/09/dealerships-parts-and-accessories-motorclothes-team-named-no-1-in-u-s/
---
7 – PATRICK INDUSTRIES, INC. COMPLETES ACQUISITION OF ROCKFORD CORPORATION AND THE ROCKFORD FOSGATE BRAND
ELKHART, Ind., March 7, 2022 /PRNewswire/ — Patrick Industries, Inc. (NASDAQ: PATK) ("Patrick" or the "Company") announced today that it has completed its previously announced acquisition by merger of Arizona-based Rockford Corporation ("Rockford") and the Rockford Fosgate® brand. Rockford is a global leader in the design and distribution of premier, high-performance audio systems and components, primarily serving the powersports, marine, and automotive markets and aftermarkets.
"We are extremely excited about the attractive market dynamics and expansion opportunities this acquisition creates as we strategically grow our presence in powersports and leisure lifestyle enthusiast aftermarkets. We look forward to collaborating with the talented Rockford management team to grow their business and further enhance shareholder value," said Andy Nemeth, Chief Executive Officer of Patrick.
Bill Jackson, President and Chief Executive Officer of Rockford, said, "The Rockford team and I are pleased to be a part of the Patrick family and continuing our legacy of innovation, high quality, and performance alongside Patrick and the markets that we both serve."
Conference Call Webcast
Patrick Industries will host a conference call on Tuesday, March 8, 2022 at 8:00 a.m. Eastern Time to discuss the acquisition. Participants on the call will be Andy Nemeth – Chief Executive Officer, Kip Ellis – Chief Operating Officer, Jake Petkovich – Chief Financial Officer, and Jeff Rodino – President. In addition, an investor presentation that will be presented during the call can be accessed on the Company's website, www.patrickind.com under "For Investors."
Participation in the question-and-answer session of the call will be limited to institutional investors and analysts. The dial-in number for the live conference call is (877) 407-9036. Interested parties are invited to listen to a live webcast of the call on Patrick's website at www.patrickind.com under "For Investors." A replay of the conference call will also be available via the Company's investor relations website.
About Patrick Industries, Inc.
Patrick Industries (NASDAQ: PATK) is a leading component solutions provider for the RV, marine, manufactured housing and various industrial markets – including single and multi-family housing, hospitality, institutional and commercial markets. Founded in 1959, Patrick is based in Elkhart, Indiana, with over 11,000 employees across the United States.
Cautionary Statement Regarding Forward-Looking Statements
This press release contains certain statements related to future results, our intentions, beliefs and expectations or predictions for the future, which are forward-looking statements as that term is defined in the Private Securities Litigation Reform Act of 1995. Any projections of financial performance or statements concerning expectations as to future developments should not be construed in any manner as a guarantee that such results or developments will, in fact, occur. There can be no assurance that any forward-looking statement will be realized or that actual results will not be significantly different from that set forth in such forward-looking statement. Information about certain risks that could affect our business and cause actual results to differ from those expressed or implied in the forward-looking statements are contained in the section entitled "Risk Factors" in the Company's Annual Report on Form 10-K for the year ended December 31, 2021, and in the Company's Forms 10-Q for subsequent quarterly periods, which are filed with the Securities and Exchange Commission ("SEC") and are available on the SEC's website at www.sec.gov. Each forward-looking statement speaks only as of the date of this press release, and we undertake no obligation to update any forward-looking statement to reflect events or circumstances occurring after the date on which it is made.
View original content to download multimedia:https://www.prnewswire.com/news-releases/patrick-industries-inc-completes-acquisition-of-rockford-corporation-and-the-rockford-fosgate-brand-301497147.html
SOURCE Patrick Industries, Inc.
Released March 7, 2022
---
8 – Harley-Davidson dealership announces closure after 43 years – From Powersports Business
Rocky Mountain Harley-Davidson in Littleton, Colorado, announced via a Facebook post that its doors have closed for good as of Feb. 28.
READ MORE HERE – https://powersportsbusiness.com/top-stories/2022/03/10/harley-davidson-dealership-announces-closure-after-43-years/
---
9 – January Same Store Sales data revealed by Lightspeed – From Powersports Business
READ THE ARTICLE HERE – https://powersportsbusiness.com/top-stories/2022/03/10/january-same-store-sales-data-revealed-by-lightspeed/
---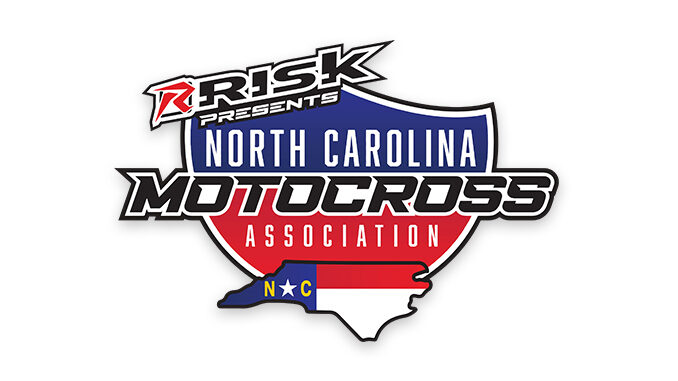 10 – Risk Racing Becomes The Title Sponsor For The North Carolina Motocross Association and Race Series!
Risk Racing is proud to announce their partnership with The North Carolina Motocross Association (NCMX).
The North Carolina Motocross Association (NCMX) is a new organization, formed by several track owners in NC. Their goal is to add more value to grassroots MX Racing! Safe tracks, consistent pricing, lots of track time and promoters working together! They will be crowning a true AMA NC Motocross Champion in every class starting in 2022!
Risk Racing was excited when they heard about the newly formed NC race series. "As a North Carolina based motocross company, we are thrilled to support a new moto series based right here in NC!" says Risk Racing owner, James Burry. "North Carolina riders are very lucky to be surrounded by great tracks, and NCMX aims to bring them together to form what will be a fun race series that racers can get involved in."
"When we formed NCMX, we knew it was important to find the right fit for the series title sponsor" says Motocross Committee Chairman, Mike Farr. "We needed a North Carolina based company whose commitment to the sport matches ours, and we are excited to say that we found that with Risk Racing."
For more information about NCMX visit: https://goncmx.com/. There you will find the 2022 schedule, race classes, points info, and more.
For more information about Risk Racing visit: www.riskracing.com. RISK is an innovative motocross company designing moto products, riding gear, and more!
---
Share