Here are a few stories that came across my desk that I think are relevant and interesting to the powersports business community.
---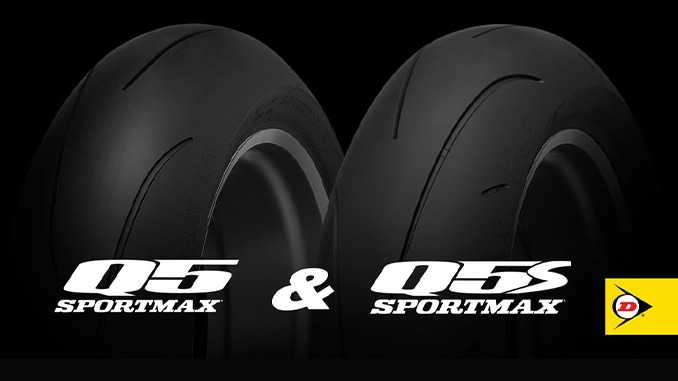 1 – Dunlop to Launch Two NEW Sportbike Product Lines – From Dunlop Motorcycle Tires
Dunlop has assembled the U.S. Motorcycle Press and some VIP's to launch two new product lines for sportbike consumers tomorrow November 15, 2022.
Dunlop is excited to for the first time ever simultaneously launch a new track-day tire along with a new hypersport tire! The Sportmax Q5 for track-day use and the Q5S for high performance street riders have been four years in the making!
Journalists will be learning about and experiencing these exciting new tires during a full day session at Buttonwillow Raceway. Dunlop will provide a wide range of top sportbike weapons from all OEM's for the journalists to use to evaluate each tires performance.
Stay tuned to @ridedunlop with #Q5Launch and dunlopmotorcycletires.com, as well as your favorite news site for motorcycle information for details and feedback from the launch over the next coming days. Detailed information on each tire will be available, same day of the launch. You will not want to miss out on these new exciting additions to Dunlop's already extremely popular line of the Sportmax family of tires.
About Dunlop Motorcycle Tires:
Dunlop is the largest supplier of original equipment and replacement motorcycle tires in the U.S.A. For more information, visit www.DunlopMotorcycleTires.com. Follow @ridedunlop on Instagram, Facebook and Twitter for the latest Dunlop news. Use #RideDunlop and/or #RaceDunlop to share your Dunlop moments.
---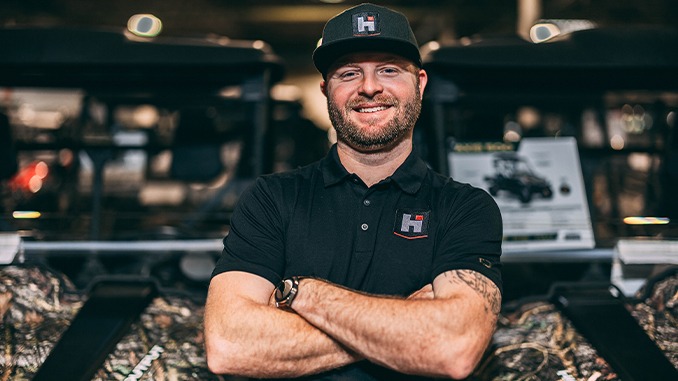 2 – Adam Hindle Joins HISUN USA as Southeast District Sales Manager – From HUSUN USA
HISUN USA welcomes Adam Hindle to its Sales Team as Southeast District Sales Manager. Hindle is a lifetime Powersports enthusiast whose love for the sport started at a young age. Whether a motorcycle, ATV, or UTV, his need for the adrenaline rush and speed that's such a massive draw to Powersports has followed him throughout his life. In his new role with HISUN USA, Hindle is tasked with leading new model sales, dealer development, and customer satisfaction in the Southeastern part of the United States.
Hindle grew up working in the restaurant industry, where customer service is a priority, and customer satisfaction a must, which he believes gives him a unique perspective on outside dealer sales. Entering the Powersports segment, he intends to do his best in his new role to ensure his dealer partners see more than just a brand. They also get to know the people behind the brand who can make or break a dealership's customer service experience.
On a personal level, Hindle believes in a management style where one manages expectations, under-promises—and over-delivers. Being relatable to his customers is extremely important and one of the best ways he can show he's a thread from the same cloth as his dealers. Look for Hindle to bring focused problem-solving abilities, attention to detail, and clear and concise communication to his new Southeast District Sales Manager role.
"I'm excited to bring my years of customer service experience and passion to the industry," explains Hindle. "I have no preconceived notions about how this industry should work. And I feel that's an advantage because I can focus on being the best representative I can be for Hisun. With direction from the many industry pros that I'm surrounded by, I genuinely believe Hisun is in the process of building an unstoppable team that will continue to elevate the brand."
"We're excited about Adam joining our Sales Team in the Southeast region," stated Jamie Cheek, Vice President of Operations for HISUN USA. "He brings a vast amount of customer service experience and understands the critical role of building meaningful relationships with dealers built on trust. Adam embodies our mission to fuel enthusiasts worldwide through innovative products that propel the industry forward and bring even more enthusiasts to the Powersports segment."
HISUN USA proudly welcomes Adam Hindle to his new Southeast District Sales Manager role.
JOIN HISUN MOTORS USA
It's a great time to join Team HISUN! HISUN USA continues to grow, improve, and better serve its customers with an expanding line-up of Powersports models. If you are interested in joining the team, visit the HISUN USA Careers page for current job openings. Careers at HISUN USA
FOR EVERY DAY USE www.hisunmotors.com
---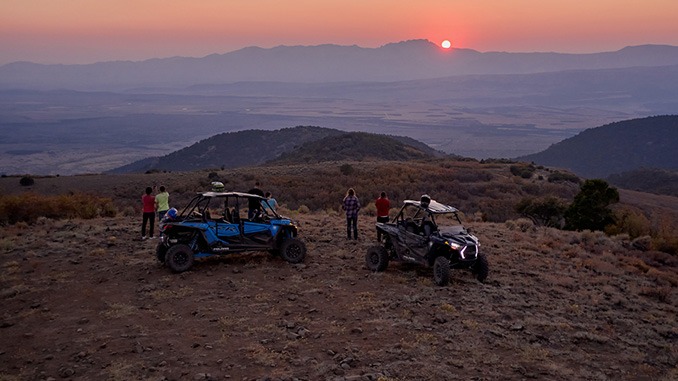 3 – Polaris Adventures Expands Internationally and Celebrates One Million Rides – From Polaris Inc.
Polaris Adventures, the destination-riding and rental side of global powersports leader Polaris Inc. (NYSE: PII), reached a milestone of one million customer rides as it brings the adventure offered by powersports vehicles to an ever-growing audience. Due to its ongoing and the growing popularity of adventure tourism, Polaris Adventures recently opened an Outfitter location in Mexico and is expanding to New Zealand later this month.
"With Polaris Adventures, it's easier than ever before to access world-class powersports experiences and discover more of the outdoors – and now in locations outside of the U.S.," says Vic Koelsch, Senior Vice President and Chief Digital and Information Officer, Polaris. "Reaching one million rides is a testament to the fun our customers discover while riding, as well as the strength of our Outfitter network to facilitate these experiences daily at a local level. We are grateful for our Outfitter partners over these last five years and look forward to building with them as we continue to grow and expand, offering even more outdoor opportunities for people to experience the world around us."
In October, Polaris Adventures added its first international location with an off-road Outfitter in Todos Santos, Mexico, on Mexico's Baja California Peninsula. This month, Polaris Adventures will expand to Wanaka, New Zealand with the opening of an Indian Motorcycle Rentals location. Situated at the southern end of Lake Wanaka, Wanaka is a resort town in the Otago region of the South Island, an area known for breathtaking roads that run from coastline through mountain passes.
"Adventure tourism is one of the fastest-growing segments within the tourism industry, people want experiences, they want to be active and see the outdoors," Koelsch continued. "We see current riders, as well as people who have never tried powersports riding with us. It comes down to being able to explore the outdoors in a whole new way. This broad appeal has led to our growth as well as fuels our continued momentum."
Since its launch in 2017, Polaris Adventures has been growing its U.S. presence and today has nearly 200 Outfitters operating across 39 states, including Hawaii and Alaska. These small business owners share their knowledge of must-see nearby attractions, hidden gems, and the most scenic routes – all things that help customers enjoy safe, memorable adventures. Every year, Polaris equips Outfitters with a new fleet and each vehicle is equipped for customer safety and comfort and comes with integrated navigation capabilities.
To learn more about Polaris Adventures, visit adventures.polaris.com.
About Polaris Adventures:
Polaris Adventures brings together a select network of Outfitters to provide premium ride and drive experiences at epic destinations nationwide. Creating safe, memorable, year-round adventures for all skill levels, Polaris Adventures offers worry free half and full-day options for couples, families and adventure groups in state-of-the-art Polaris™ vehicles. Visit Adventures.Polaris.com to learn more.
About Polaris Inc.:
As the global leader in powersports, Polaris Inc. (NYSE: PII) pioneers product breakthroughs and enriching experiences and services that have invited people to discover the joy of being outdoors since our founding in 1954. Polaris' high-quality product line-up includes the Polaris RANGER®, RZR® and Polaris GENERAL™ side-by-side off-road vehicles; Sportsman® all-terrain off-road vehicles; military and commercial off-road vehicles; snowmobiles; Indian Motorcycle® mid-size and heavyweight motorcycles; Slingshot® moto-roadsters; Aixam quadricycles; Goupil electric vehicles; and pontoon and deck boats, including industry-leading Bennington pontoons. Polaris enhances the riding experience with a robust portfolio of parts, garments, and accessories. Proudly headquartered in Minnesota, Polaris serves more than 100 countries across the globe. www.polaris.com
---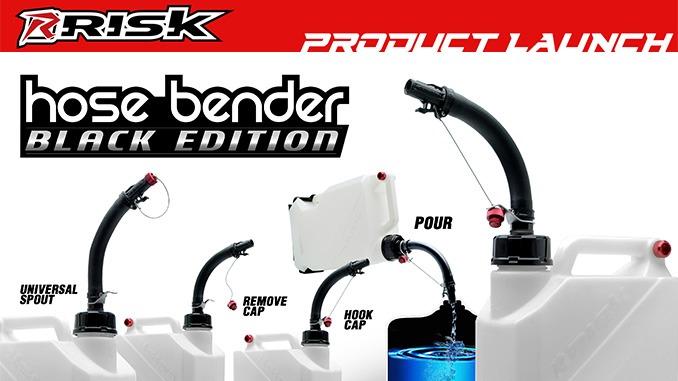 4 – Risk Racing® Launches Its New Rendition of the Best Selling Hose Bender – Gas Can Spout – From Risk Racing
Risk Racing is proud to release the latest evolution of their successful gas can spout, the new "BLACK EDITION" – Premium Hose Bender.
This new rendition of the Hose Bender represents our commitment to product refinement. This beast of a spout is constructed from a new HDPE Rubber ensuring it is harsh chemical, and UV Ray resistant. This new material has been tested and proven to stay soft over extended use and outperform any clear PVC Hose most commonly found on other Utility Jugs.
The "BLACK EDITION" – Premium Hose Bender will still sport all the same amenities as our previous design. Including the CNC anodized aluminum cap, which offers a threaded design and an O-Ring seal to prevent leaks. RISK took the design a step further with a compression flange and O-Ring seal where the spout threads into the jug, preventing any leaks between the spout and the can. Furthermore, the cap and lanyard create a natural bend to the hose. This bend is what makes it easy to place your spout into your fill tank without spilling fluids. It also makes pulling the hose out of the tank easy, reducing spilling and spraying when your tank is full, and you need a quick exit.
Located at the end of the spout is the ingenious "Stability Hook". This hook rests on the lip of the tank being filled and helps stabilize and control your utility jug while pouring. This simple but innovative design feature is a huge asset when filling any tank.
Thread the new and improved Hose Bender universal spout onto the RISK Racing EZ Utility Jugs, or any other powersports style utility jug with a ¾" thread in the cap.
The Risk Racing "BLACK EDITION" – Hose Bender Spout is available now for only $22.99. Ask for it at your local dealer or purchase them at www.riskracing.com. To learn more about Risk Racing, or to become a retailer of Risk Racing products, call 704-508-1031 or visit www.riskracing.com
---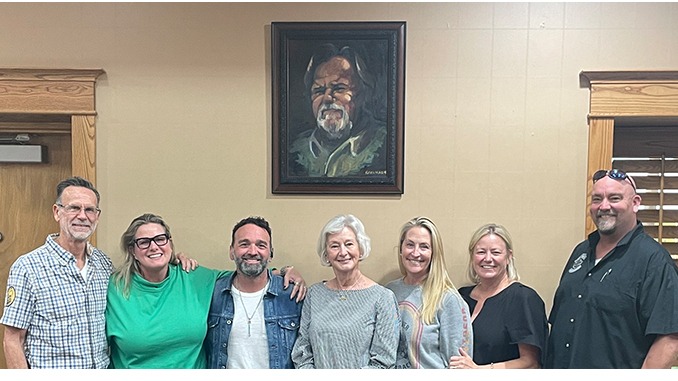 5 – DCG Acquisitions, a Dave Cantin Group Company, Closes Historic Sale of Iconic Harley-Davidson Dealership and Destination Daytona to Ed Morse Automotive Group – From DCQ Acquisitions
DCG Acquisitions, a Dave Ca
ntin Group company, one of the largest financial advisory services firms for mergers and acquisitions specializing in automotive buy/sell transactions, and the Rossmeyer family announced the sale of Bruce Rossmeyer's Daytona Harley-Davidson and Destination Daytona after being in business for 28 years, to Teddy Morse of the Ed Morse Automotive Group.
President Brian Brown and Managing Director Robert Turbyfill of DCG Acquisitions facilitated the transaction. The dealership will operate under the name Teddy Morse's Daytona Harley-Davidson, along with the Main Street location. Destination Daytona will continue to operate with its existing tenants, the Clarion Inn Ormond Beach, the Pavilion, and Saints & Sinners Pub.
"This is one of the most historic and influential acquisitions in Florida's history," said Executive Chairman and CEO Dave Cantin. "A Harley-Davidson is more than just a motorcycle. It's a lifestyle. It was an honor to work with the Rossmeyer family and Teddy Morse on this landmark transaction, helping ensure the legacy of Bruce continues for generations to come."
"Our kids continued Bruce's dream after his death and I am very proud of them," said principal owner Sandy Rossmeyer. "I am also extremely pleased that we are selling to a buyer who knew Bruce and that Mr. Morse is thrilled to carry on the Daytona Harley­Davidson legacy. The time to sell is when you are on top, and my children and our loyal team of associates have certainly kept us there and will work hard to help Teddy build his own Harley- Davidson legacy."
Ed Morse Automotive Group currently owns 32 locations that house 63 automotive franchises and recently purchased three Harley-Davidson dealerships in Texas. The New Smyrna Harley-Davidson dealership will be closing permanently on November 30, 2022.
---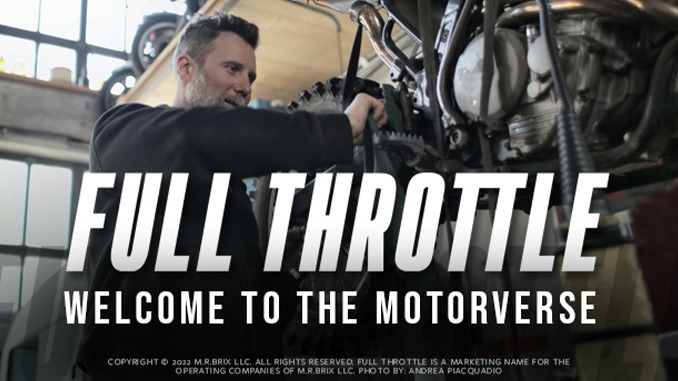 6 – Motorcycle Industry Jobs and Full Throttle Announce Partnership to Integrate Job Listings on the New Motocross Social Network
Motorcycle Industry Jobs, a leading provider connecting employers with employees who are passionate about the motorcycle industry, and Full Throttle, a Motocross online social network, today announced an integration between the two platforms to offer another access point for job seekers to find their dream job.
The direct connection between Motorcycle Industry Jobs and Full Throttle allows visitors to explore jobs within the motorcycle industry on the Full Throttle platform.
Data released by the U.S. Department of Commerce's Bureau of Economic Analysis (BEA) shows that, Outdoor Recreation accounted for 4.5 million American jobs. Fortune Business Insights states that the global motorcycle market is projected to grow from $127.44 billion in 2022 to $223.50 billion by 2029. There is a wide range of job opportunities in the motorcycle industry. Many of today's industry leaders and professionals started their career in a motorcycle dealership, working their way up the ranks.
Full Throttle, launching in 2023, is the premier online social network serving the Motocross community through highly customizable profile pages for businesses, industry professionals, athletes, and enthusiasts. It provides a robust search experience, social connectivity, and industry news through syndicated content. Full Throttle is expanding their services by integrating Motorcycle Industry Jobs as a main feature on their platform.
Jason Gearld, Business Development for Motorcycle Industry Jobs, said, "We are excited to be featured on the new Full Throttle site. Mike and his team are taking their passion for dirt bikes and created something that is sure to keep our industry enthusiasts excited about motorcycles. No doubt that excitement leads to someone asking themselves how they could work in the motorcycle industry. Someone has to do it, why not you? That is where MIJ comes into the story. For over 18 years, we've been that place where these dream opportunities get posted. Hopefully it sparks some excitement and interest. Dream big and don't be afraid to take that leap. Someone has to do it, why not you?"
"The integration will live in the main navigation of Full Throttle and be a prominent feature on the site and our social media. We are really excited to be an additional outlet for Motorcycle Industry Jobs and a pathway for job seekers to find the position that fuels them or gets them started in the industry. Our goal is to provide a variety of resources to our members and guests that will elevate them both personally and professionally, Motorcycle Industry Jobs is the perfect fit in helping us achieve that," said Mike Bambrick, Founder of Full Throttle.
Motorcycle Industry Jobs
Since 2004 Motorcycle Industry Jobs have been striving to be the "Go To" website for the industry for all things Employment. Motorcycle Industry Jobs creates a place where industry professionals that are passionate about this industry can look for their next career opportunity. They help connect employers with employees who are passionate about their business and not just feel they are collecting a check.
For more information, visit www.motorcycleindustryjobs.com.
Full Throttle
Full Throttle is the premier online social network serving the Motocross community through highly customizable profile pages for businesses, industry professionals, athletes, and enthusiasts. Full Throttle provides a robust search experience, social connectivity, industry news through syndicated content and industry job listings.
To request early access, visit www.fullthrottle.mx.
Email, [email protected] for press inquiries, advertising, and partnership opportunities.
---
7 – Drag Specialties hires new central region sales rep – From Powersports Business
Drag Specialties has welcomed Kristalyn Manka to the sales team roster, covering the southern Michigan and northern Indiana area.
Manka offers several years of experience at the dealer level managing shop and service. She started riding in 2017 and has owned 10 motorcycles since. She currently rides a 1999 Harley-Davidson Super Glide and a 2018 Honda Grom.
In her free time, she enjoys cooking, attending concerts and watching sports- especially motorsports.
---
8 – Parts Unlimited appoints northwest region sales rep – From Powersports Business
Parts Unlimited has announced Deram Tucker as the newest sales rep for the Northwest region, covering Northern California and Southern Oregon areas.
Tucker's industry experience includes outside sales for a dealer services firm. He has extensive riding experience including AFM road racing. He also rides sport bikes, dual sports, dirt bikes and sport cruisers.
In his down time, he enjoys track days, being a BMX dad, outdoor photography, hiking, RV camping and moto camping.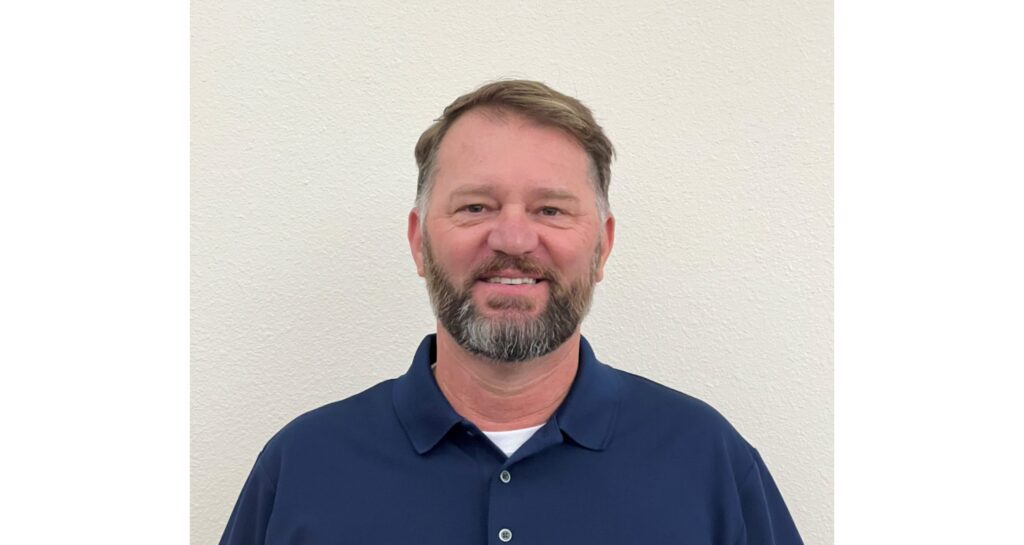 ---
9 – PIERER MOBILITY AG ASSUMES DISTRIBUTION OF CFMOTO MOTORCYCLES IN 5 EUROPEAN MARKETS – From Motorcycle & Powersports News
As of Jan. 1, 2023, PIERER Mobility will take over the distribution of CFMOTO motorbikes in Germany, Austria, Switzerland, Spain and the U.K. The group is leveraging its excellent sales organization in these markets. The newly created dealer network will draw on the strength of the company. Reliability, experience and quality of PIERER Mobility underpin sales, logistics, marketing and customer service as well as the supply of spare parts.
"PIERER Mobility and CFMOTO have been in partnership for almost 10 years. CFMOTO is our production and sales partner for KTM motorbikes in China, and in recent years it has expanded its capacities and supply chains to meet this need," said Hubert Trunkenpolz, member of the executive board of PIERER Mobility. "It's also a logical development of our cooperation for us to handle and expand the distribution of CFMOTO motorcycles in selected European markets as a first step."
---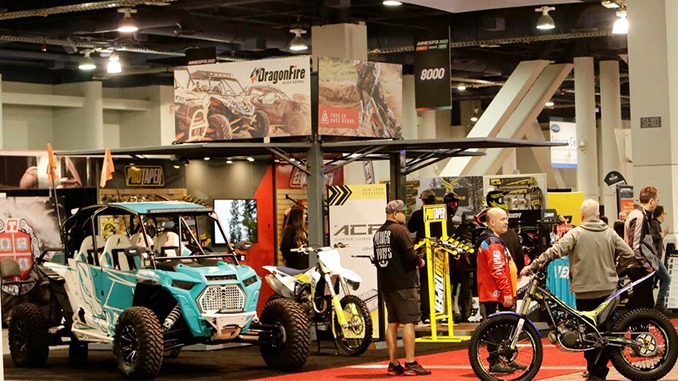 10 – Tucker Powersports Partners with AIMExpo to Help Dealers Launch into 2023 – From Tucker Powersports
Tucker Powersports, with a significant sponsorship and huge presence on the show floor, will use AIMExpo 2023 to help dealers launch into the 2023 riding season. Tucker will highlight the newest products from its twelve owned-brands, showcase programs to support its 7000+ dealers and offer some fun with its sponsorship of the AIMExpo Industry Party.
Tucker will have an expansive "campus" on the show floor, featuring Tucker's brands, as well as a special section for products which are offered exclusively through Tucker.
Tucker brands such as Kuryakyn, TwinPower, ProTaper, FirstGear, DragonFire Racing, QuadBoss and Answer Racing will use AIMExpo as the first public showing for their newest products. The company's brand experts will be sharing detailed information on the design and development of new accessories and riding gear and will be working with dealers to help them prepare their dealerships to meet consumer needs in 2023. Many of the Tucker brand managers will make presentations in the Tucker display each day.
There are more new products coming from Tucker partners including "new to the USA," Forcite Helmets and "new to powersports," Segway products, along with numerous other items distributed by Tucker.
AIMExpo has invested heavily in the show's E-Bike Pavilion and Demo Ride area, and Tucker products will be a big part of the show. On Wednesday, the focus will be exclusively on Tucker's E-Power portfolio of products in that space. Experts from Fantic Bicycles and UBCO adventure bikes will be there to assist riders as well.
Dealer attendees will be the first to hear the latest news from the show's New Products Showcase and will have a chance to learn more from their Tucker Rep, all of whom will go through extensive product training in advance of the show. Those same dealers will be able to take advantage of Show Specials offered only to dealers in attendance at AIMExpo.
Tucker dealer support programs will be highlighted at the show as well. Tucker University, the company's online training program, will be available at the show to assist with registration, course options and updates.
The fun happens on Wednesday night, when AIMExpo throws the Industry Party powered by Tucker, which is the biggest social event of the year for the powersports industry. All attendees and exhibitors are invited to enjoy great food and drink and step away from business conversations to enjoy the company of the wonderful people in the powersports industry.
"We've worked hard to provide Tucker dealers with everything they need to be prepared for the Spring selling season," said Tucker's Director of Business Development Jamie Kempinski. "Our team and the staff at AIMExpo are committed to making this the best show ever."
AIMExpo 2023 runs from Wednesday, February 15 to Friday, February 17 at the Las Vegas Convention Center. Dealers can register to attend here.
ABOUT TUCKER POWERSPORTS
Featuring the most powerful portfolio of parts, accessories and apparel brands in the powersports industry, Tucker distributes top brands and offers its own brands, including Answer, Biker's Choice, BikeMaster, Bully Locks, CoverMax, DragonFire Racing, FirstGear, Kuryakyn, ProTaper/ProTaper Sport, QuadBoss, Speed and Strength, and TwinPower.
---
11 – Neighborhood X Harley-Davidson Collaborate on Limited Moto Culture Inspired Apparel Collection – From Harley Davidson
Legendary motorcycle maker Harley-Davidson and renowned streetwear brand Neighborhood have teamed up for a limited collaboration launching on November 19, 2022.
Neighborhood, started in 1994 in Tokyo, Japan, was originally conceived as part of founder Shinsuke Takizawa's motorcycle enthusiast interests. Neighborhood's mix of luxury construction standards, and classic utilitarian and subculture aesthetics made the brand a cornerstone of modern streetwear. With shared interests in motorcycling and focus on craftsmanship, Neighborhood x Harley-Davidson is the new iconic duo.
The collaboration fuses the heritage logos of both brands in motorcycle culture inspired style with the perfect touch of streetwear ease and comfort. Comprised of sweatshirts, longsleeve and shortsleeve t-shirts, a lightweight racing jacket and a handful of accessories (hats, mug and sticker pack), each style features both brands' logos with lightening graphic details and skeletons.
The Neighborhood® x Harley-Davidson® collection launches November 19th at neighborhood.jp and h-d.com/neighborhood, as well as at ComplexCon in Long Beach, CA where the brands will have a collaborative space Nov. 19-20.
Highlights from the collection include:
NEIGHBORHOOD® x Harley-Davidson® Racing Jacket
Signature style at every turn starts with the NEIGHBORHOOD® x Harley-Davidson® Racing Jacket. It's crafted from a durable, high-density cut of SOLOTEX® polyester twill with an anti-static polyester taffeta lining. This classic, race-inspired silhouette features a snap-tab stand collar, rib-knitting for added comfort and wearability, and front hand-warmer pockets with a secure zipper closure. It's adorned with a bold skeleton appliqué plus branding that honors these two icons.
NEIGHBORHOOD® x Harley-Davidson® Pullover Hoodie
Winning legends unite on our NEIGHBORHOOD® x Harley-Davidson® Pullover Hoodie. This relaxed fit is made from a cozy cut of dry-touch cotton jersey with hoodie favorites like a lined drawstring hood and a roomy kangaroo pocket. Finished with Harley-Davidson's #1 Logo created to celebrate its 1969 AMA Grand National Championship season title on front, and its iconic Bar & Shield logo on back.
NEIGHBORHOOD® x Harley-Davidson® Lightning Bolt T-Shirt
Harness the raw power of nature and the open road in this NEIGHBORHOOD® x Harley-Davidson® Lightning Bolt T-Shirt. Crafted from heavyweight all-cotton jersey for longwearing comfort and durability with a rib-knit neckline to help keep its shape. Its signature look features electrifying lightning graphics coupled with branding from two forces to be reckoned with in the fashion and motorcycling industries.
NEIGHBORHOOD® x Harley-Davidson® Skull T-Shirt
The essence of motorcycling and streetwear style comes alive on the NEIGHBORHOOD® x Harley-Davidson® Skull T-Shirt. Crafted from breathable cotton jersey for all-day comfort with a rib-knit neckline to help keep its shape. Its graphics display a unique mix that pays tribute to Harley's storied history, complete with a replica of our 1930s Silver Wing patch that appeared on racing caps and jerseys. The shirt also showcases NEIGHBORHOOD's "Craft with Pride" tagline and origin of this fashion vanguard in modern Japanese culture.
Company Background
Harley-Davidson
Harley-Davidson, Inc. is the parent company of Harley-Davidson Motor Company and Harley-Davidson Financial Services. Our vision: Building our legend and leading our industry through innovation, evolution and emotion. Our mission: More than building machines, we stand for the timeless pursuit of adventure. Freedom for the soul. Our ambition is to maintain our place as the most desirable motorcycle brand in the world. Since 1903, Harley-Davidson has defined motorcycle culture by delivering a motorcycle lifestyle with distinctive and customizable motorcycles, experiences, motorcycle accessories, riding gear and apparel. Harley-Davidson Financial Services provides financing, insurance and other programs to help get riders on the road. Learn more at harley-davidson.com.
Neighborhood
Creative Director / Shinsuke Takizawa
Shinsuke Takizawa launched the lifestyle brand NEIGHBORHOOD in 1994 in Harajuku, Tokyo, which is based on his unique take on a diverse array of subculture elements. In addition to the mainline, he also started a kids line called NEIGHBORHOOD ONE THIRD as well as a plant-inspired line called SRL (SPECIMEN RESEARCH LABORATORY). Having collaborated with prominent brands and artists from Japan and around the world, NEIGHBORHOOD has expanded to become a brand with global influence.
JP Website: neighborhood.jp
Instagram: @neighborhood_official
---
Share